Judy, Nini and I met up with Amee this morning, a blogger from Houston. She is young, sweet, lovely girl and also easy person to get along with. Her blog is She Plays Dress Up. We went to 4510, West village for lunch, Ahab Bowen vintage store and Neiman Marcus for coffee. We absolutely had a fun time. She is going back to Houston tomorrow with her boyfriend, Philip. Thank you Judy, Nini, Amee and Philip for wonderful time today. Love…from Hanh.
Amee played with doggy. She is so cute.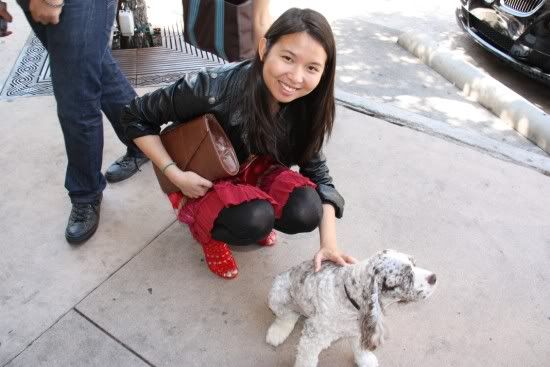 Nini tested her camera.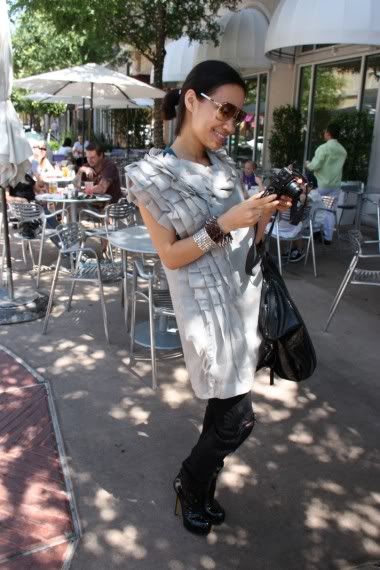 Judy took pictures of us.
We showed up our shoes ;-))
Givenchy, Giuseppe, Ysl, Alaia.
We chit chatted and just had fun.
We got serious at Ahab Bowen vintage store. Everyone brought some goodies home, hehe…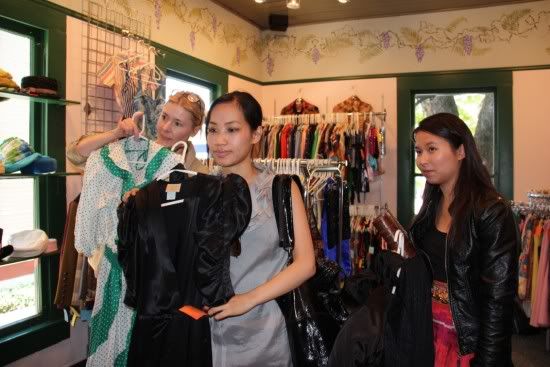 I bought these two cuffs from vintage store to match with my F21 pendant necklace that I wore it this morning.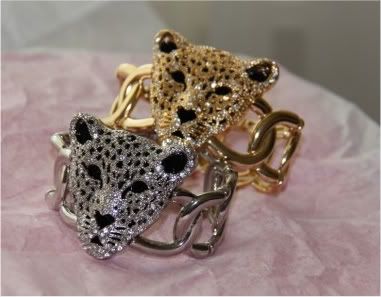 My F21 pendant necklace.
Close-up my Limited Edition Giuseppe S/S 09.
MY NEW OBSESSION.
Lately, I have been wearing a racerback tank underneath a open-back top. I love it because I don't feel too much skin to show during daytime.
This morning, I wore Helmut Lang racerback tank underneath Alexander Wang top, black J Brand jean, limited edition Giuseppe shoes.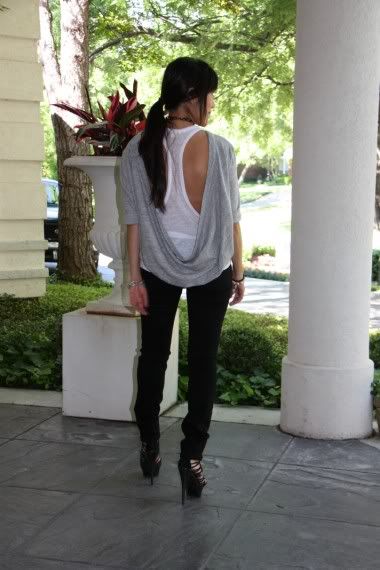 These pics were taken while ago. I wore Alexander Wang racerback tank underneath black Rick Owen top, dark denim J Brand jean, Ysl pumps.