I wore this outfit sometime last week: F21 tank, Balenciaga skirt, Chirstian Dior Shoes. I bought this pink hand made Vietnamese silk scarf on the Vietnam trip, two year ago.
Christian Dior shoes.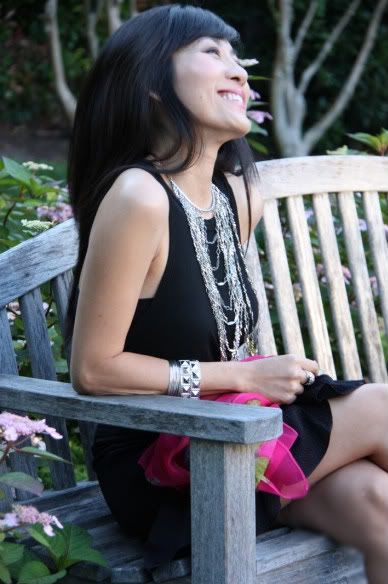 Yesterday, the kids didn't have school, it was a parents conference day. After the conference, we brought lunch, cookies, ice-cream for a picnic. It's just the kids and mommy (daddy's at work). We had great time playing "Hide and seek". The weather was perfect for the picnic. Here are some photos.
We enjoyed our ice-cream.
Big sister was hiding from little one.