Nini and I have run into Judy and Jane many time, but we have never hung out. We finally decided to meet up for lunch last Wednesday at NM Cafe. Jane (seaofshoes), Judy's lovely daughter, got invited too, but she couldn't make it because of her school. Too bad, I really want to meet her. She has beautiful and fashionable taste. We surely had a great time on our date. We chit chatted and talked about fashion, of course. It's a coincidence that they had a little fashion show there as models were walking around showing dresses(unfortunetly my camera ran out batteries, so I couldn't snap photos to share with you guys). It was fun and absolutely delightful lunch and we all would love to do this again. Hopefully, Jane can make it next time ;-))
We had chocolate cookies for our dessert.
Judy and Nini had fun to check their pictures.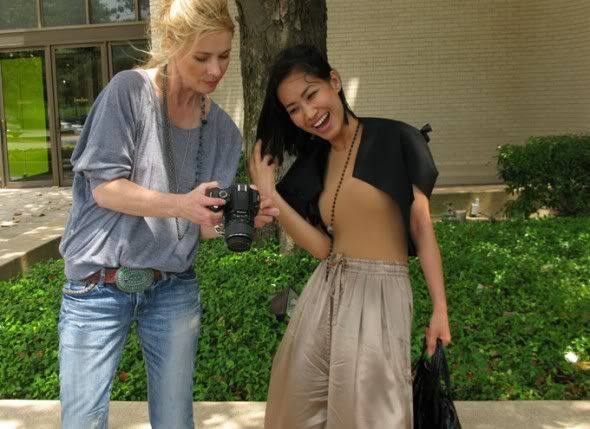 Three of us.
I wore Alex Wang tank, Mayle pants, Gucci shoes, Eddie Borgo necklace.
These photos were taken by my man, after I left Nini and Judy to see him.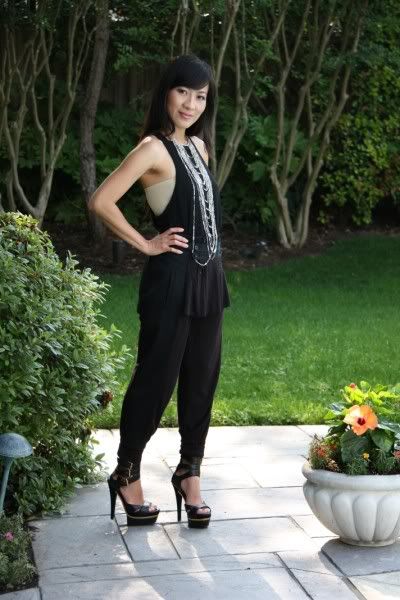 Next week, we'll meet up again with Amee and I can't wait. Amee's blog is She Plays Dress Up.
Have a wonderful day!! ;-))