Many of you have asked for the Larue recipe that I posted in previous post. I would love to share that, although I'm not the best chef ever. At least I'm told that I can cook a beautiful meal for my family. I don't cook every night. It's probably three nights a week and that's enough(but I prepare fresh food every night for my kids, want them eating healthy). I mostly prepare Vietnamese dishes, and a few Thai or Chinese dishes for variety. I sometime like to creative my own recipe, and love doing that. Cooking is one of my passion.
Here is the recipe:
You marinate chicken with chopped garlic, tomato sauce, a little yellow curry, salt, sugar, and fish sauce. All these you saute in a hot pot with oil and let it sit for about 10′ (remember stir it occasionally to cook the meat evenly).
In the meantime, you'll put in chopped onion, potatoes, and carrot in another hot oil pot and stir for about 10′. Then, you add water, chicken broth, let it boil. Now, you combine two pots together. After that, you add some canned beans of your choice. I prefer red kidney beans, cannellini white kidney beans, garbanzo beans….Good luck!! In home-cooking Vietnamese dishes we usually don't have exact measurements for the ingredients. We just do it from memory and experience.
BE ELEGANT.
I wore Moncler top by Giambattista Valli, Zero skirt, Balenciaga space rubber shoes.
The shoes are awsome but not comfortable. It's just good for walking from car to dining table.
MORE CASUAL.
I wore Helmut Lang tank, Valentino belt, Alaia shoes.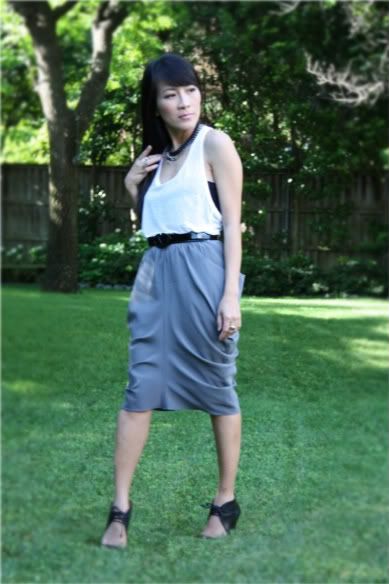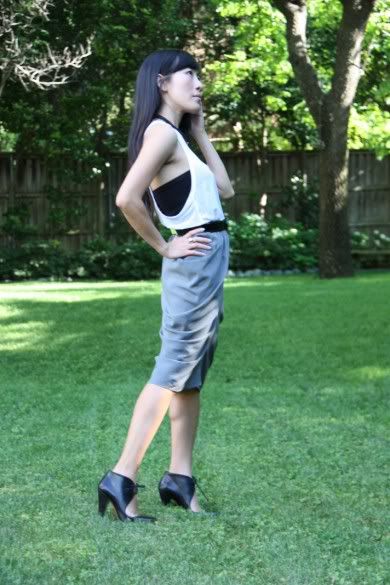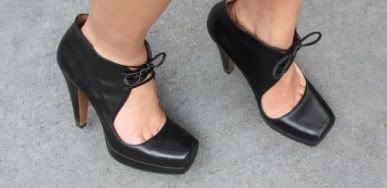 Have a great weekend, everyone!!! kisses ….!!