Hi everyone,
How are you all doing?. I just got back home yesterday. And I'm ready to get busy with my kids on summer. Summer is busiest time for me because kids have a break. I just kissed good night to my girls and I have little time to post these photos, were taken at Louvre in Paris. I wore Givenchy legging and shoes, Valentino belt, American Apparel body suit, Haider Ackerman jacket, and my new Givenchy necklace that I bought at Givenchy store in Paris. This is only goody I bought from the store.
Opened up.
Zipped half way and wrapped around.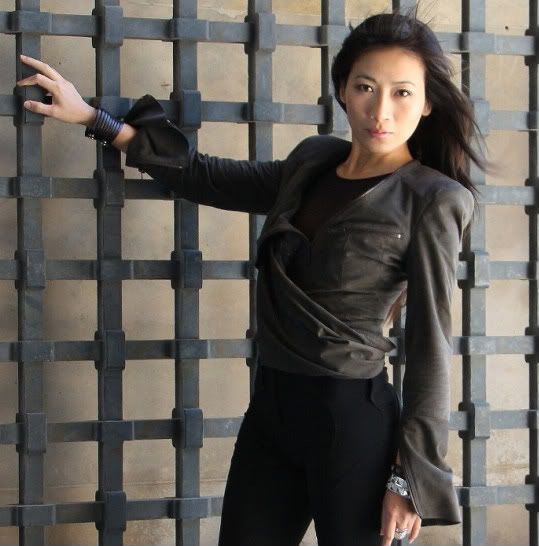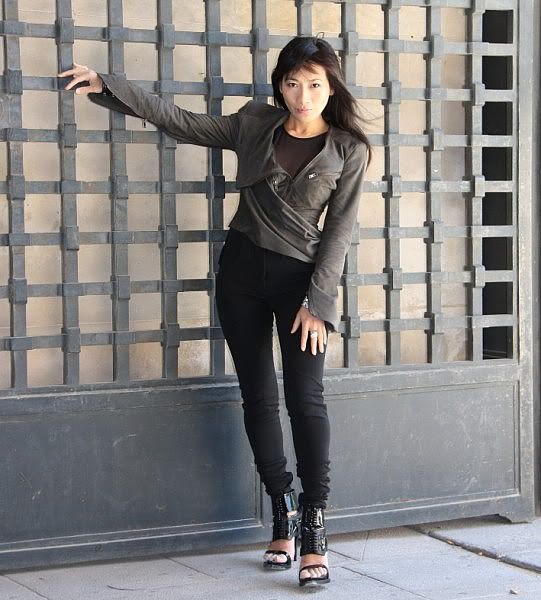 Zipped up and unwrapped.
This is a gentle reminder. We have a game going on this month. You simply submit a comment to be a winner of $75 dollars
giftcard
. For more details, go to
Blog

Achieve
, click on
May
to see the post NEWS and read
Third News
.
Thank you very much everyone for the continuing care and support on my blog. I truly appreciate all your sweet comments and I try my best to visit your blog as well.
Have a wonderful day!!!!
xoxo
…
Hanh
.