Necklace from local Paris store.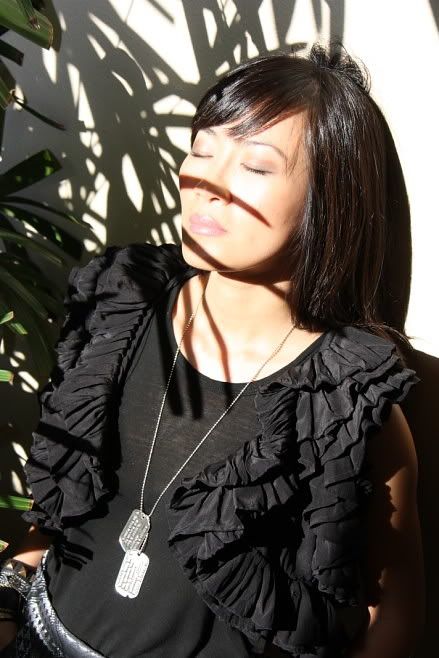 Burberry shoes.
I bought these silk ruffle jacket and silver metallic skirt at Isabel Marant boutique in Paris. The model wearing the boots in the picture below are my number one on my list. Too bad, they completely sold out
. And I luckily found 3 pieces that I love ( the third piece 'll be posted in the future). It 's surprise that their price is fair, inexpensive for great designer brand which I love. I got 40% off, tax free, I'm happy to own Isabel Marant pieces for the first time.
The two black leather bracelets are from local Paris store. The skull one is from 4510 store in Dallas. The silver one is Forever 21.
Thank you again to you all for your continuing support and kind comments. Many of you have a few questions for me and request me to doing post about it. I'll try to manage my time and hopefully have a post about it in near future.
Wishing you all have a fabulous weekday! Hugs…from Hanh.