When you travel around Europe, you occasionally see old gates for protecting their villages in the old days. Here is one of those gates in Riquwihr, near Strasbourg, France. Look at this how cool it is and is centuries old…We don't see this in America.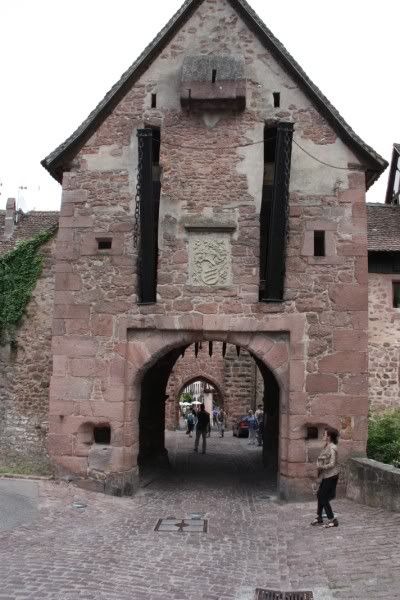 My Alexander Wang blazer.
I love my Alexander Wang blazer, it is versatile piece. To me, we just need two or three good blazer and we can pair it with many different clothing for different looks. The pictures below show five different looks of Wang blazer and I could pair it over a slim, full or long dress.
Pairing with my old nude body suit, Givenchy legging, Valentino belt, Prada shoes.
Pairing with F21 skirt, YsL shoes.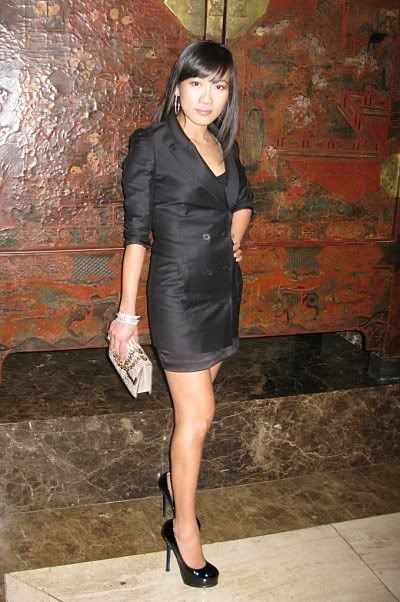 Pairing with Helmut Lang tank, F21 short, Balmain shoes.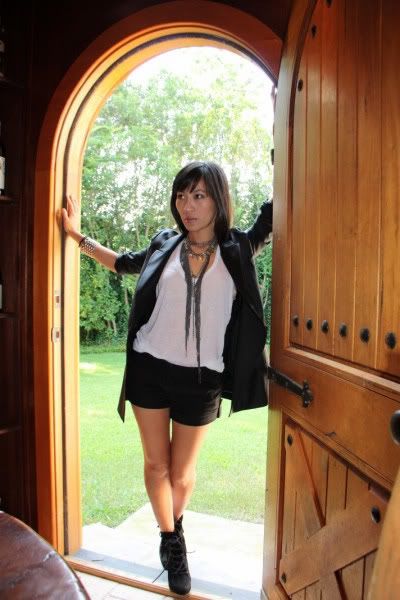 Pairing with Helmut Lang tank, F21 legging, Rick Owens shoes.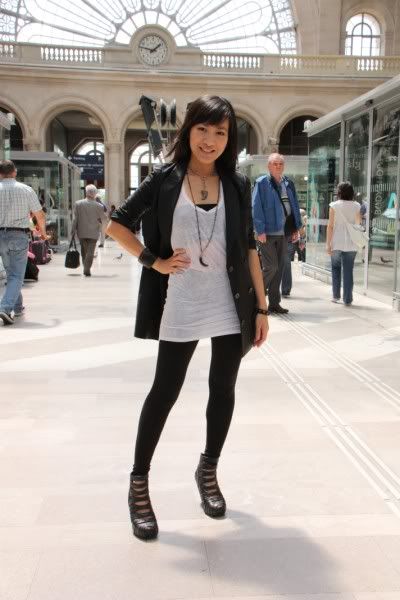 Pairing with Current/Elliott jeans, Ysl shoes, F21 sunglasses.
Wishing you all have a fabulous weekend!!!!hugs…from Hanh 😉
Hi guys, after I posted this post and knew that Lucrecia-
Fashion is Poison
has my interview on her blog. Please, check it out for fun!!!!Love…Hanh.