Balmain, Balmain, Chirstian Louboutin, Steve Madden.
Burberry, Giuseppe, Guiseppe, Guiseppe.
Gucci, Rick Owens, Pierre Hardy, Burberry.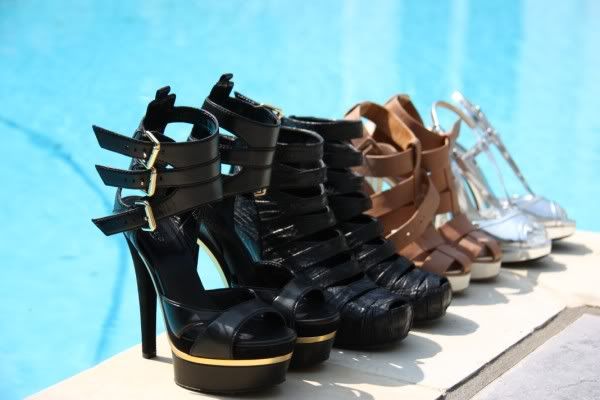 Ferragamo, Balenciaga, Givenchy, Givenchy.

Ysl.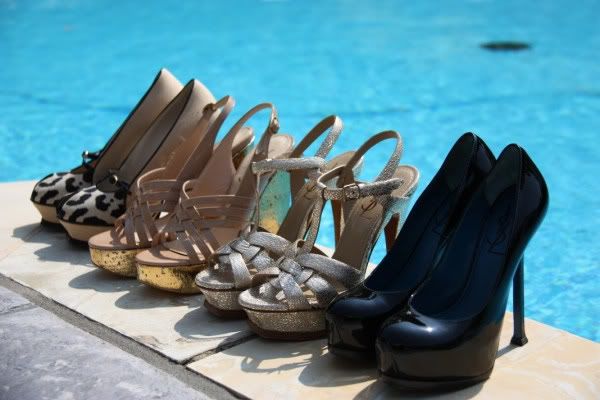 Alaia, Prada, Christian Dior, Christian Dior, Lanvin.
Marni collection.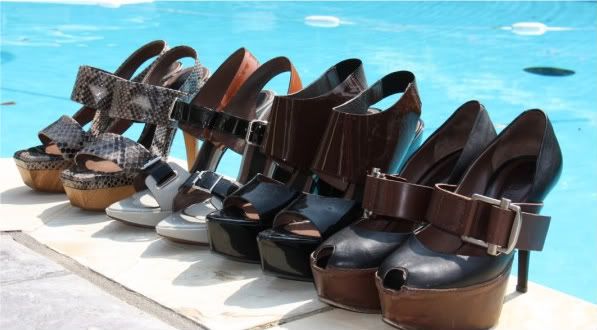 Fendi, Fendi, Fendi, Christian Louboutin, Christian Louboutin.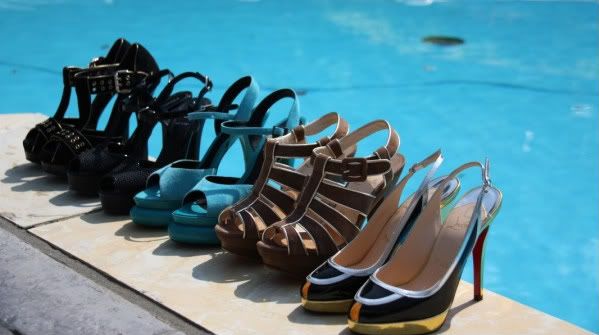 Boots : YsL,CoOp Barney, Givenchy, Chloe'.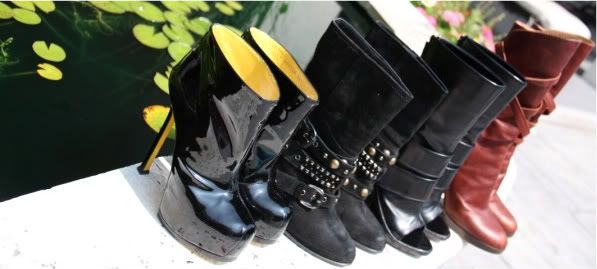 Flats : Ann D, Eden.
I hope you all enjoy Traveling through Shoes River. It was a lot of work for me to brought out all those shoes to did photo shoot. It's getting to hot here in summer, shoes river idea might cool you off ;-). Being a girl, how many pairs of shoes are enough for you…Well….shoes like candies to me.
This is a little reminder. The game for contest is still going on this month. Game will be over on June 30th. You would like to be a winner of $75 dollars giftcard, just simply submit your comment. For more details, go to BLOG ARCHIVE, click on MAY and read THIRD NEWS in the NEWS post.
Have a wonderful day, everyone!!!!