When I was in Paris, I had a chance to go to Maison de la Truffe for truffle tasting. We watched the show called Bizarre Foods on Travel channel before Paris trip. That's how we knew about this restaurant. If you like truffle, this is a place to go. They have excellent truffle menu and the food is delicious with powerful fresh summer truffle aroma. This time of the year is off winter truffle season, but it still tastes fresh here because their expert truffle cellar to store its fresh. We love truffle and we had a great lunch there.
Inside Maison de la Truffe.
Carrot soup with winter truffle puree and cucumber sorbet.
Green salad with white summer truffle.
Beef tartar with winter truffle.
Risotto with winter truffle.
Lobster with winter truffle on the top of potato puree, fried potato cubed.
This pics were taken in Paris, on the way to TAN DINH Vietnamese restaurant.
I wore Rick Owens dress and Burberry shoes. This dress could wrap in few different ways for different look.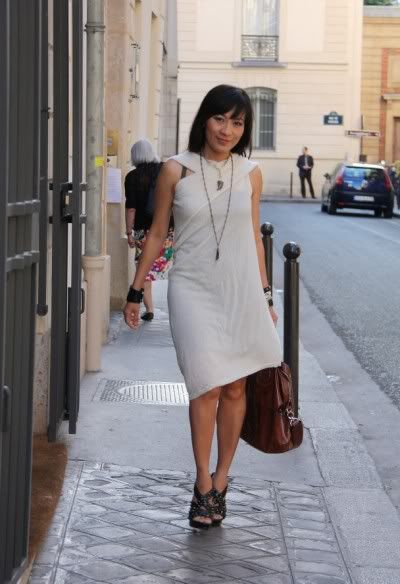 In the back.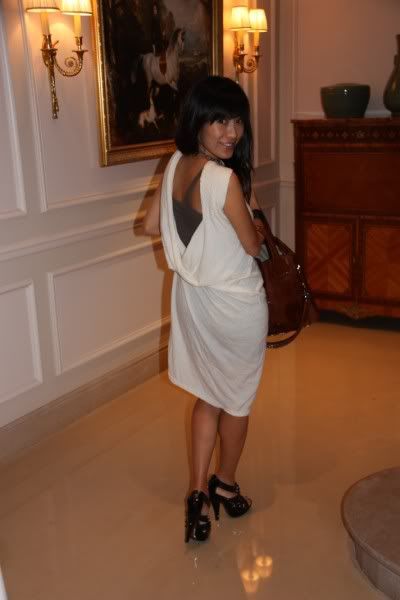 This pictures were taken in Dallas. I wore the dress with Pierre Hardy shoes.