Look at this Yohji Yamamoto belt/corset/waist band…25% off on top reduced price 40% off and tax free. Love this excellent sale! I could wear it with everything as harem pants, pants, legging, dress or skirt. I also could adjust it to low or height waist. Love this piece!!!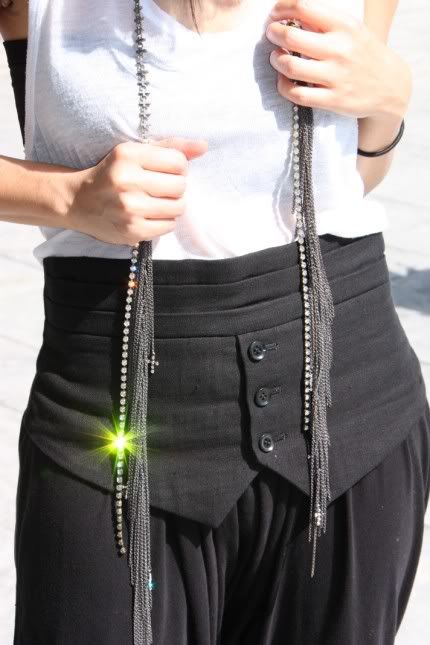 Wearing it with Sacai harem pants.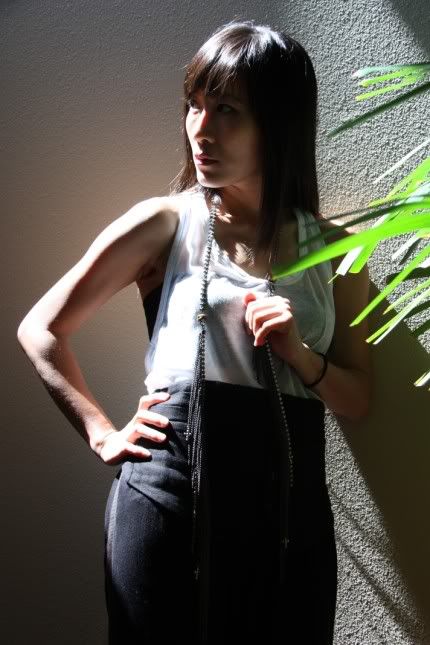 Fallon necklace. This necklace could be worn like in this picture or could wrap around the neck for a different look.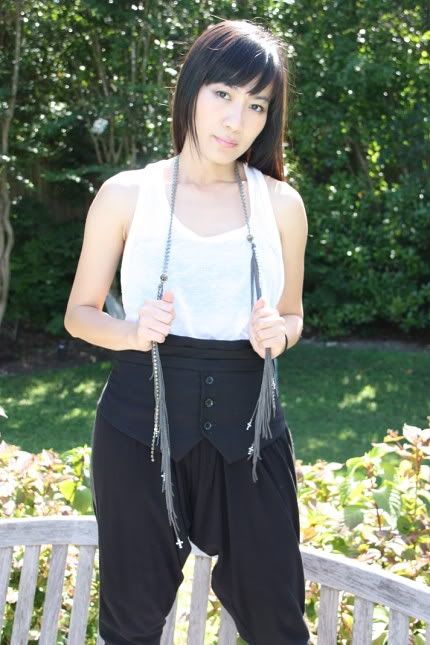 Side trim of the pants.