Del Coronado is a beachfront hotel in the city of Coronado, just aross the San Diego bay from San Diego, California. It is one of the few surviving examples of an American architectural genre: the wooden victorian. It is the original all wooden building in California. It is also one of the largest and oldest resorts on the Pacific coast, over 28 acres of oceanfront property at Coronado beach. The hotel is the experience of an artful blend of victorian elegance and contemporary distinction.
When it opened in 1888, it was the largest resort hotel in the world and the first to use electrical lighting. The hotel has been featured in numerous movies and books such as The Flying Fleet, Some Like It Hot ( which starred Marilyn Monroe, Tony Curtis and Jack Lemmon), The Stunt Man ( starred Peter O'Teele), My Blue Heaven ( starred Steve Martin)… And The Wizard Of Oz author L.Frank Baun stayed here for some his book's inspiration. The book 1408, came from a collection of real life news storries about Christopher Chacon's investigation of a notoriously hauted room at the hotel and is written by Stephen King.
Lots of well known people stayed here such as Charlie Chaplin, Brad Pitt, Jimmy Carter, Franklin Roosevelt, Ronald Reagan, Bill Clinton, George W Bush…. Another famous"resident" of the hotel is the purported ghost of Kate Morgan. On November 25th 1892, she checked in room 302( then 3312 now 3327) to meet her brother who was a doctor and was going to give her stomach cancer treatment at the hotel. He never arried. She was found dead 6 days later. The case was declared a suicide. She shot herself.
The Coronado beach is a public beach and you would see a lot different activities such as doing yoga, beach volley ball, biking, jogging,etc… The Garden Courtyard of the hotel is a popular setting for weddings. You can rent a bicycle for 4 people, more like a four-wheeled cart, on the beach just south of the hotel. Lots of fun for the family.
The room rates starts from $250 to $5000 per night.
The front of the hotel.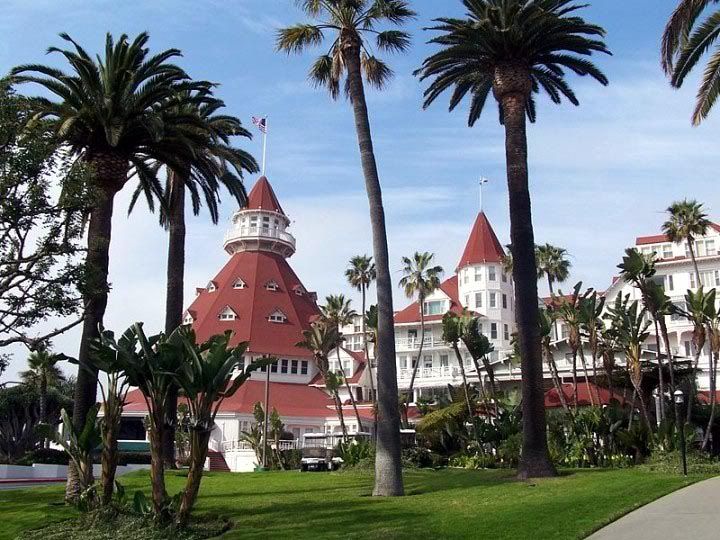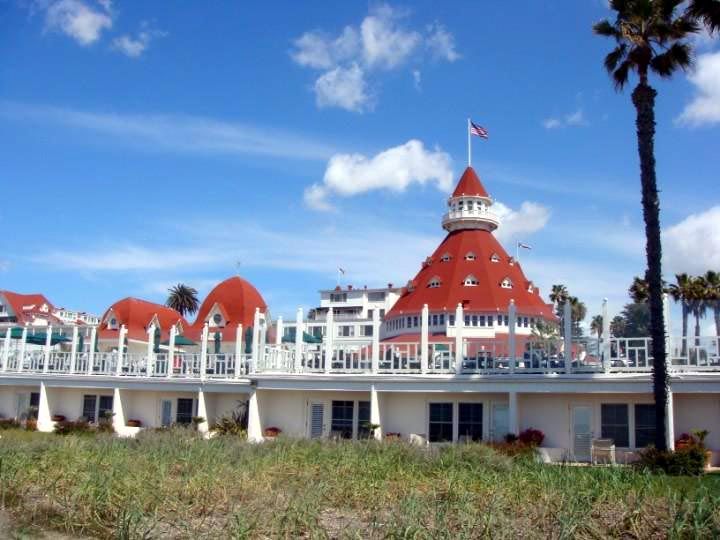 The side walk of the hotel and the beach, where you can biking, jogging,ect…
This picture is from Google. I would like to show how it looks like from the San Diego bay.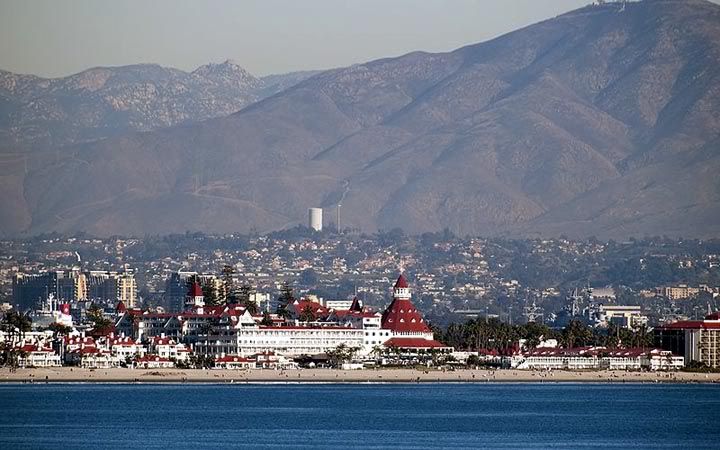 Summer Black Dress
I bought this dress at Urban Outfitters (It'a available now at their stores on black and grey).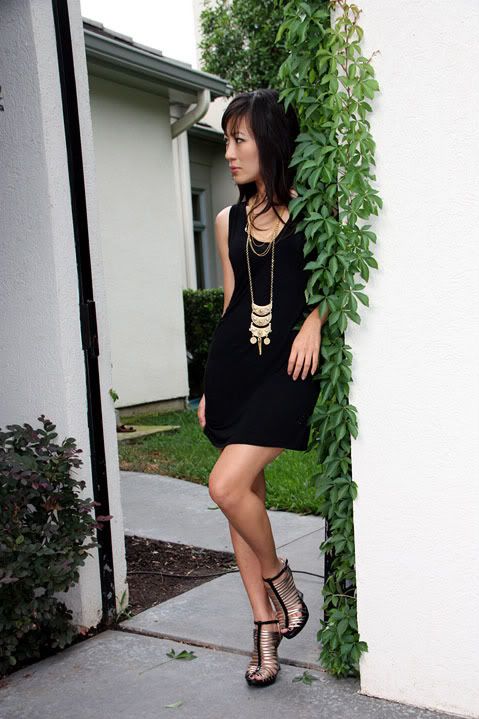 This scarf also bought at Urban Outfitters. It's 100% viscose, light weight perfectly for summer.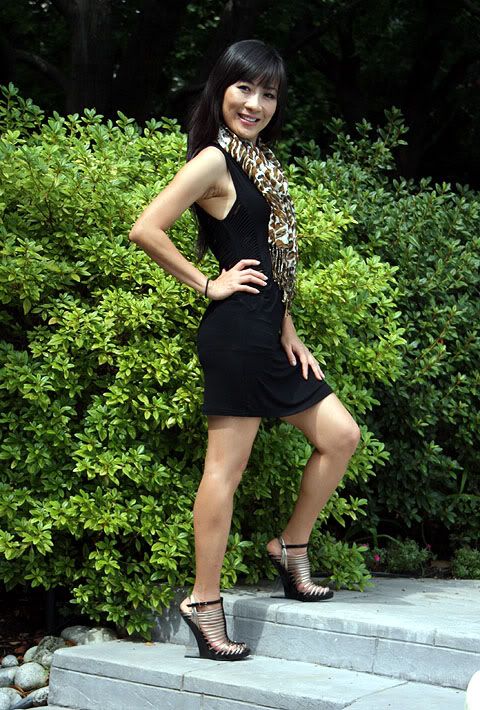 I love the side.
Salvatore Ferragamo shoes. I love the lucite heels.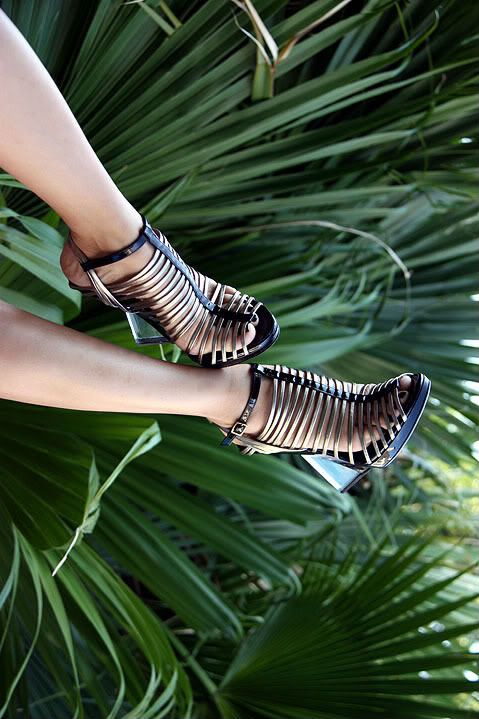 Stay cool for summer, everyone!!!..
Wish you all have a wonderful day!!!xoxo..Hanh.