Last month, when we were on a trip to France, we had a chance to dine at Le Crocodile in Strasbourg, France. The restaurant has three Michelin stars. It's about the equivalent of five stars here in America. The food is absolutely delicious with beautiful aromas. Their goose pate is creamy and has a fresh taste that melts in your mouth like pate ice cream. My favorite dish was frog legs with watercress sorbet, wow..so beautiful!. Fresh prawn with cappuccino form is delicate dish, it has great blending of the prawn and cappuccino form taste, it's also my favorite dish. I love prawn. Branzini with white truffe..wow..has marvelous fresh white summer truffle fragrant. The last dish cooked perfect but less interesting of all. What a experience to dine there, in France. I really miss that trip!!
Goose pate.
Frog legs with watercress sorbet.
Fresh prawns with cappuccino form.
Branzini with white truffle form.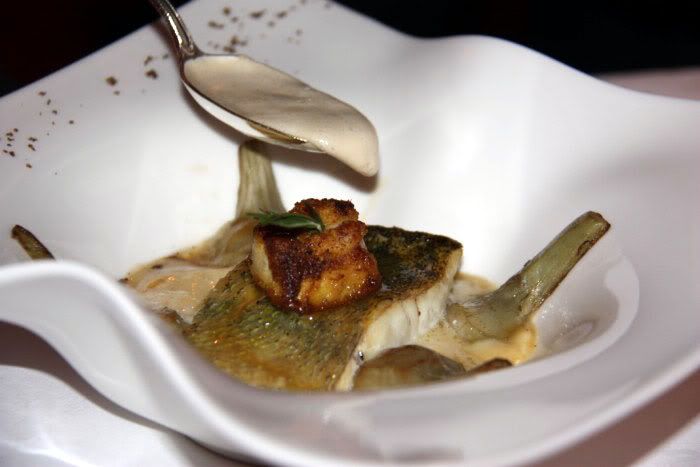 Sea bass with wild mushroom, potato puree.
These pictures were taken in Strasbourg. I wore Comme de Garcons black dress, Rick Owens boots for diner at Le Crocodile. The dress has a interesting structure and its bottom is sheer material.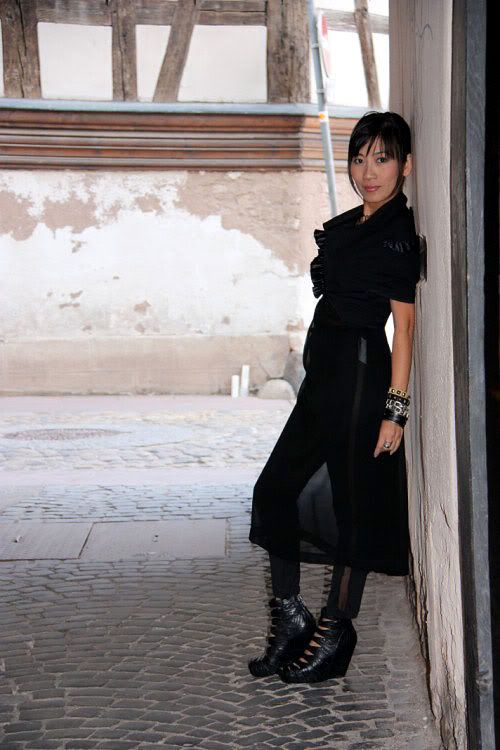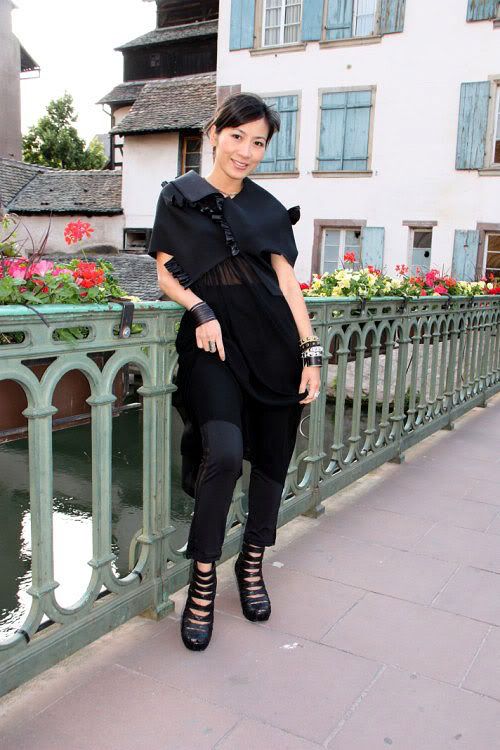 Wish you all have a relaxing weekend!!! Hugs…from Hanh.