Rick Owens is my all time A list designers. I deeply love his line. He is well known for using many different materials in one piece. His look has been described as " glamour meet grunge". It is sweet but kind of creepy, tough but soften feeling. It's about an elegance being tinged with a bit of the barbaric, and luxury of not caring.
I wore Rick Owens skirt. I bought it at RO boutique in Paris from last trip, was 50% off. I wore with my favorite AA body suit, Burberry pumps.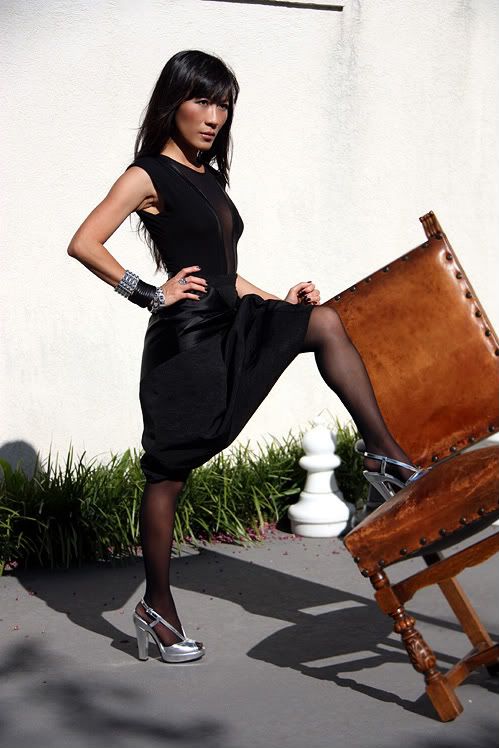 My favorite F21 silver cuffs.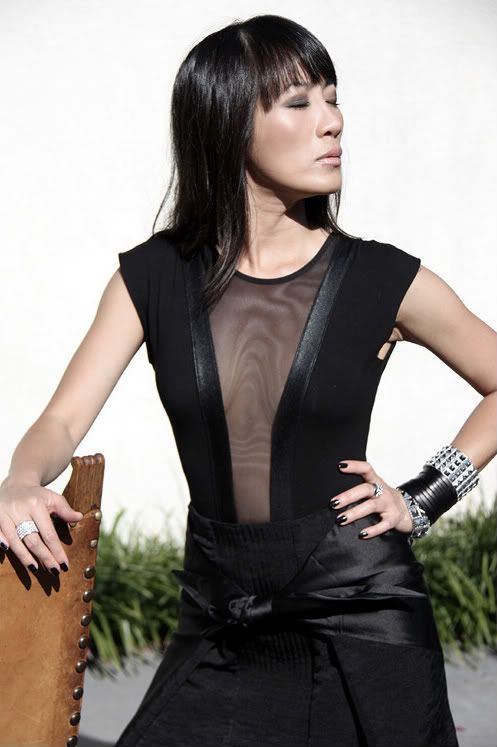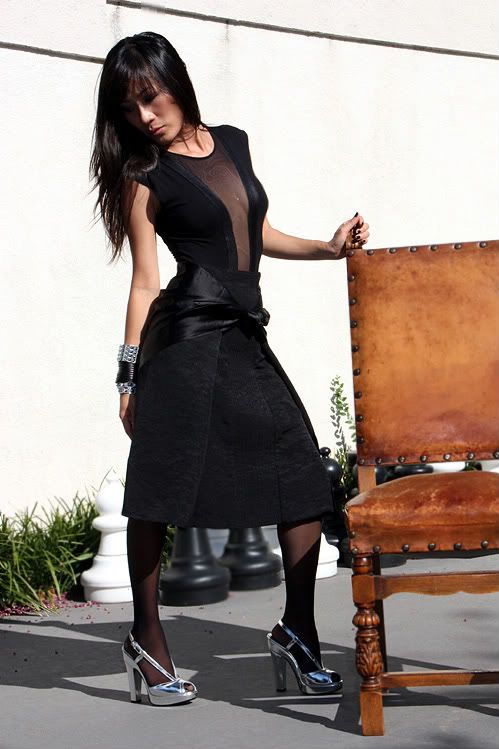 On the run way.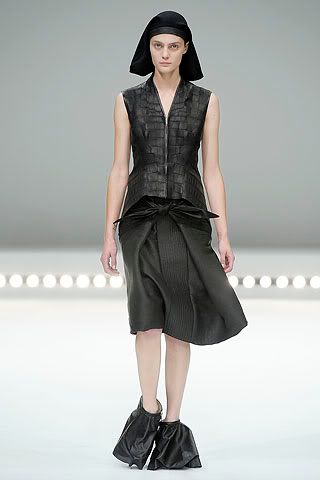 This picture was taken at RO boutique in Palais Royal, in Paris. This wax sculpture was made exactly the same his size of every inches, told by Barbara who is store manager. Rick Owens was born 1962 in central California, an American fashion designer who moved his studio from Los Angeles to Paris and live there. The opening of his first shop in the Palais Royal, in Paris and has exclusive fur collection. The second store is in New York's Tribeca and he also has flagship one in London. Moving forward, a Tokyo store seems to be on the horizon as well for the talented designer.
Thank you very much my fellow readers for your sweet comment and continuing support. And I wish you all have a fabulous day!!!!kisses…Hanh 😉