When it gets hot here in Dallas, we always think about going somewhere else that has cooler climate in summer to escape the heat, maybe some place in California. This makes me recall the big family vacation trip in Santa Barbara, about five years ago. It was a great trip, full of sweet memories. Santa Barbara is a year round tourist destination renowned for its fair weather, down town beaches and Spanish architecture.
I post this also because I miss my parents very much. They've been back in Vietnam over one year now, and I just booked tickets for them to come here the first week of September for visiting. I'm happy and can't wait to see them again. So, we could have another great big family vacation again. The last time was three years ago in St John.
My parents are my husband and my inspiration for marriage and life. My father is 83 years old now and my mom is 74 years old, they still love each other as their old days..their life is about helping and charity to poor people. I've been taught to do so. Luckily, I met my husband who also loves to do charity, and we've been involved with many charities here and in my country too.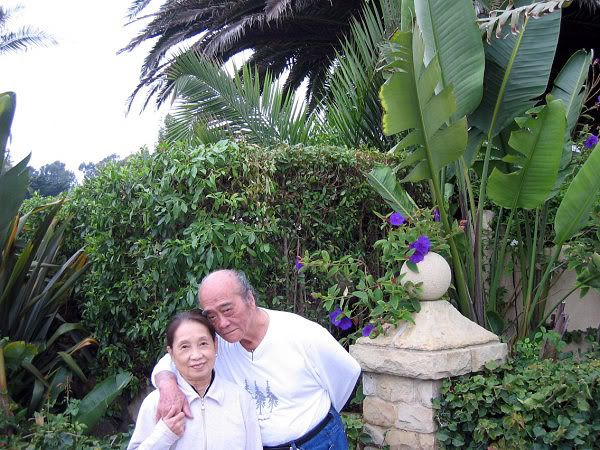 My father, a sweet and protective man.
Family breakfast. From left to right: bother#2,father, brother's wife, oldest sister and my back.
My kids, the baby was 1o months old, the big girl was close to 3 years old.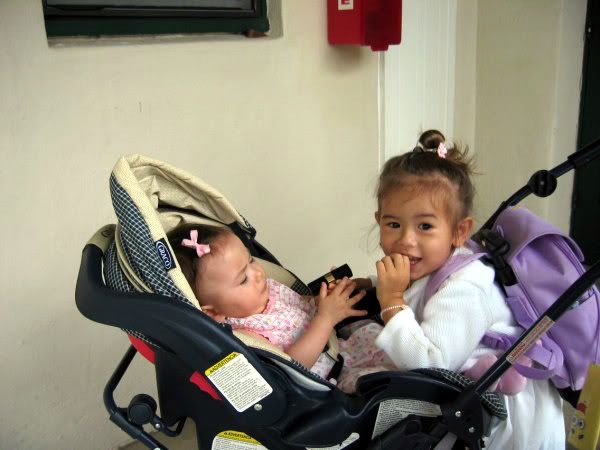 Me, a tired mommy with messy hair-no make up. And my brother#3 who lives in California.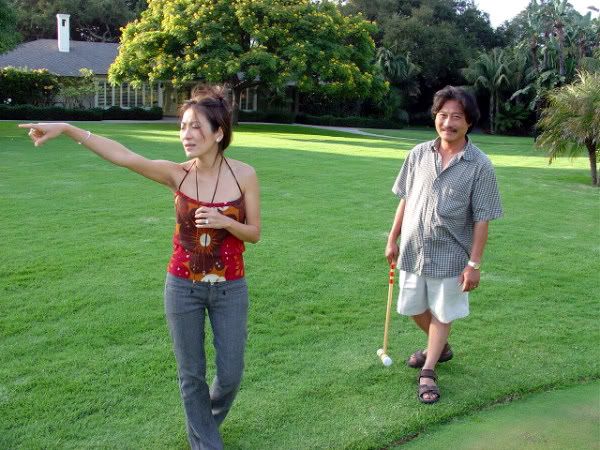 Taichi master, my brother#2.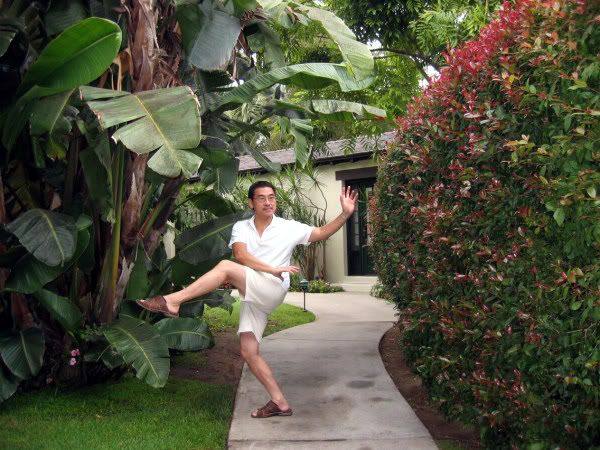 My brother who is older, the one born before me, had a long walk for morning exercise.
In this picture is Mimi, a family friend, came along on the trip. I love this outdoor staircase that she stood on.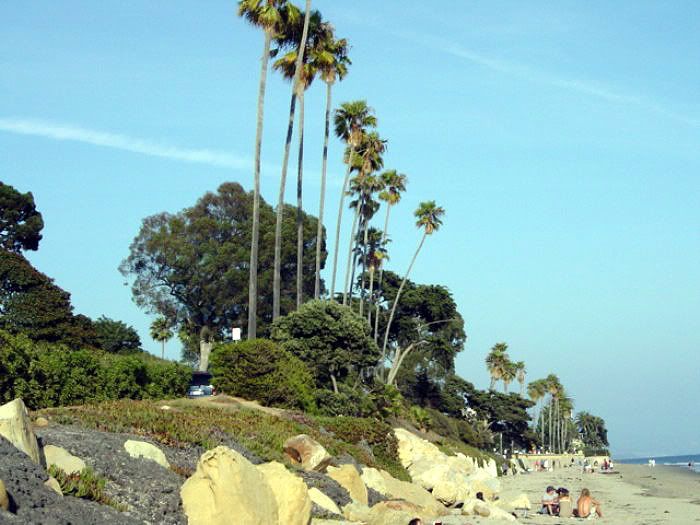 Santa Barbara street scene (from Google). I'm sorry that I don't have many pictures of the city to share. We took a lot family's pictures on that trip. I promise, I'll take a lot more city pictures when I have a chance to go back there and share with you guys.
Studded Outfit
Hot summer in Dallas, I wore Balenciaga studded tank, F21 shorts.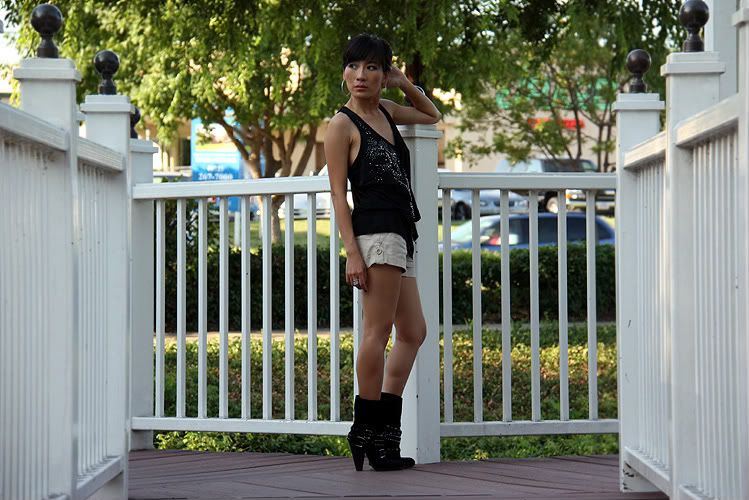 Barney's Co-op studded boots. You maybe already see these boots in the post called "Traveling through Shoes River" June edition, but for the first time I post the boots with me wearing them.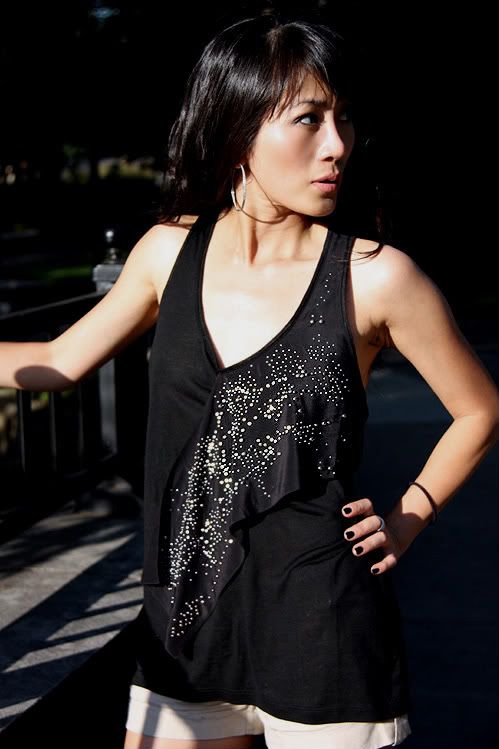 Wishing you all a happy day!!!xoxo..Hanh,
Ps: Please, stay tuned for GIVING AWAY GIFT coming next post!!!