Summer Blue under Ocean.
Snorkeling is a good way to explore ocean life other than scuba diving. My husband and I like to snorkel sometimes when we're on a beach vacation. My husband is very good at snorkeling and scuba diving. I can handle snorkeling but I'm too chicken to learn scuba diving because I'm not good at swimming. Under water living is a different world. There are many beautiful, interesting fishes and sea creatures that you must see in person to appreciate. Pictures just don't capture it. Here are some pictures that my husband took when we snorkeled in St John, US Virgin Island.
Hello everyone!!! It's me.;-)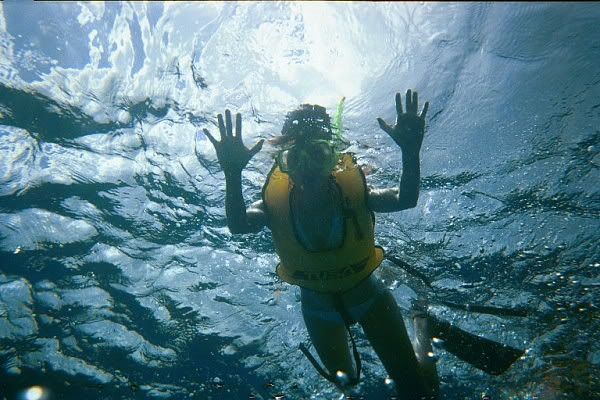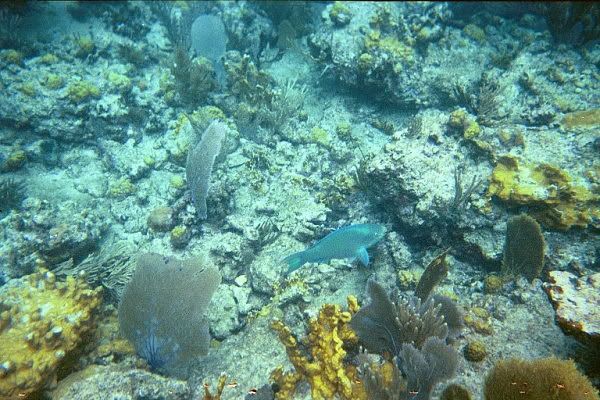 Do you see the black and yellow tripe fish? It has a cute face, hasn't it?
Summer Blue in Dallas.
I wore Shelly Steffee dress, nude Givenchy shoes, Giorgio Armani sunglasses.
Yesterday was June 30th, the Game Of June was over. It's so exciting to find out who is the winner of the game! I wish everyone could be a winner, but I just have one prize. And here it is: We had a tie! The Little Fashion Treasury, The Fabulous Girl, Mom and Son, Punkie, -issa, Ninistyle, Pret A` Porter P, and Debra. Following the game's rules, we'll randomly pick out a winner for $75 Topshop giftcard. And the winner is…Mom and Son…congratulations to…..Mom and Son!!!! (Ps: I tried to upload the video, but it kept say error…I did not know the problem and gave up. I'm sorry about it. It would be more fun with video. I need learn more about this area)
If you are not a winner, don't be too disappointed. Please, stay tuned for the next give away!!!
Wish you all have a fabulous day!!!! Big hugs…to everyone!!!!! Hanh,