I like to wear outfits with black-white-silver; black-white-grey; black-white-metallic gunmetal. These are my favorite color combination because of giving a edgy look, a cool modern attitude.
I wore black MMMargiela top, white F21 tank underneath, old black pants, silver Burberry pumps.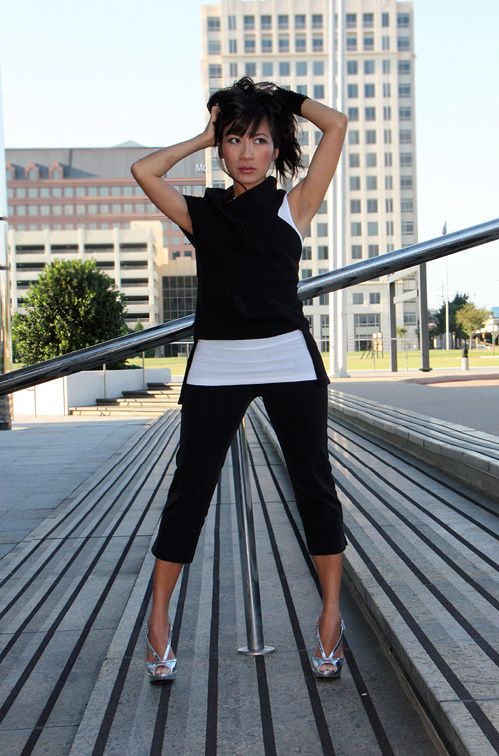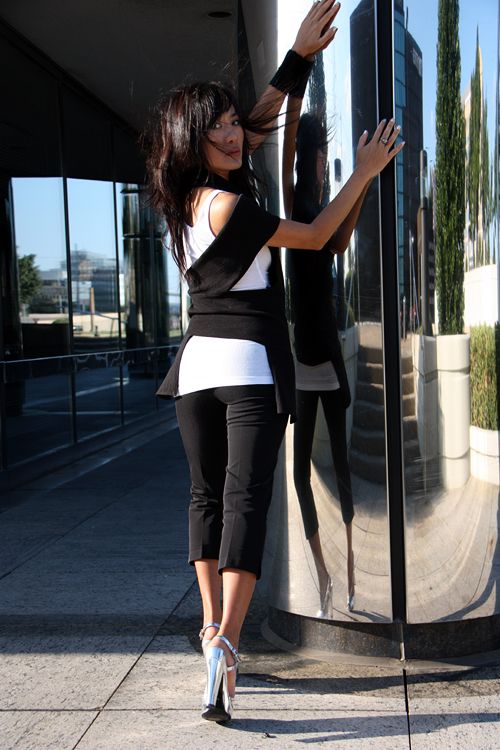 F21 necklace. I really love this structure MMMargiela top. I could be wrapped in two different ways for two different shoulders looks as you see in those pictures above and the pictures below.
The DIY fur cuff that I made it long ago, from left over of my Marni lamb fur jacket.
Last night, the weather in Dallas was very pleasant with beautiful breeze. It's a perfect night to seating outside in the balcony, having cigars and after-dinner drink. My hubby doesn't smoke cigarette but once in awhile he enjoys cigars. We don't usually go out on Sunday night, but last night was exception. We had sweet fun time. This picture just captured our great moment.
Wishing everyone have a pleasant day!!!! and thank you to you all for your time to visit my blog. I truly appreciate it as always.
Big hugs…..Hanh;-)
ps: In the last post, I wore Giorgio Armani sunglasses.