As you see, statement gloves and tall boots are super hot this F/W09 season. Love, love these Rick Owens jackets and gloves.
Left: Roberto Cavalli gloves. Right: Phi leather gloves.
Left: Marni gloves, Antonio Berardi shearling boots. Right: Phi leather gloves, Giuseppe Design platform boots.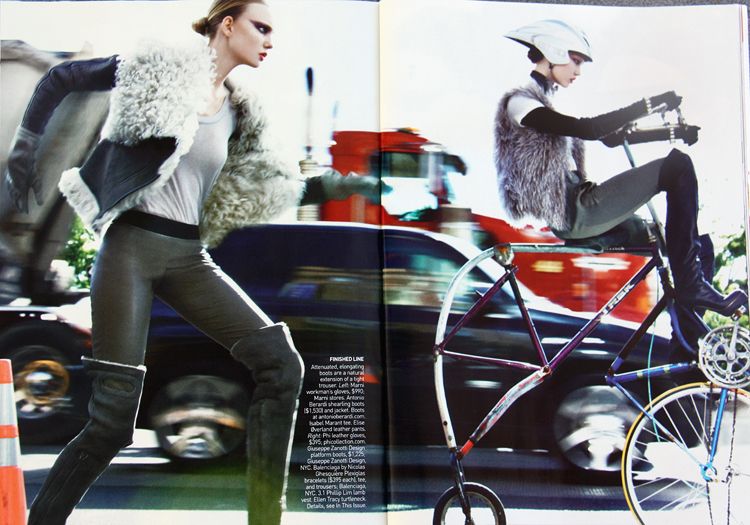 Left: Carolina Amato rabbitand cashmere mitten,Prada rubber waders. Right: Undercover red-black gloves, Hussein Chalayan leather waders.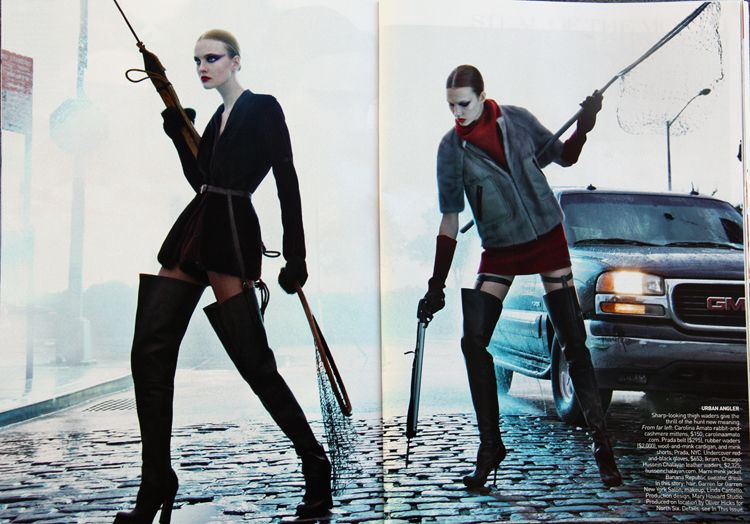 I'd love to say thank you everyone for your support and kind comments. I'm happy to receive a Award from Janettaylor (
Janetteria
)
And from Susan (
NearlyStylish
).
I'm also very pleasant to receive the Tag from Brigadeiro (
Brigadeirochoc
).Thank you to you all for Awards and Tag.I would love to pass these Awards to
The Little Fashion Treasury
,
Mode Junkie
,
Modediktat
,
Phi Style
,
Mom and Son
,
We wear Things
,
Ninistyle
,
Heights of Fashion
,
ThumbelinaFashionista
,
Marian Kihigo
And this is the Tag, 10 true things about me:
I love to eat Durian, anything with durian.
I love dark chocolate.
My kids swim better than me
I attended 1st grade when I was 5 years and 4 months old 😉
My parents have 11 kids and I'm the youngest one.
Looking at cherry blossom makes me happy 😉
I love cooking.
I'm addicted to my kids and vice versa.
I enjoy skiing with my family.
I'm usually the last one go to bed.I hope you all have a fantastic day!!!xoxo…Hanh 😉