Hi everyone,
Thank you everyone for all the sweet comments and kindly advice from the previous post which comforted me alots. I always appreciate your time visiting my site and leaving lovely comments. I know I haven't been visiting your blogs much. Lately, I've been busy keeping company with my parents. They usually come to visit and stay with me for about 6 months, and I'm happy to be in their company. I'll manage my time to visit your site..;-).
Anyway, I've had my eyes on this 14 buckles belt ever since I saw it on Ann D F09 runway. But I never thought I'd be able to get it because not many stores carry this belt. On my last trip to NY, I saw that Bergdorf Goodman carries it and just has only one in the whole company. Sadly, it's not my size. Since then, I fell in love with it even more. Back in Dallas, I dreamed about it and I took a chance and called Ann D boutique in Belgium….OMG!! they have my size. After shipping and the import fee it is still cheaper than at Bergdorf Goodman…yeah!!!!. I can see this belt is fabulous, and a great piece to invest in and add into my wardrobe collection. It's an art piece and a versatile one. You probably see me wearing this belt a lot.
Ann D has been on my A list as a designer. She was born in 1959 in Belgium. To her, fashion is a form of communication. Her complex language of contrasts covers a whole gamut of emotions. The tension is highly poetic-her clothes reveal many layers of "soul". They're simple, serious but never severe, meticulous but experimental, strong but always sensual.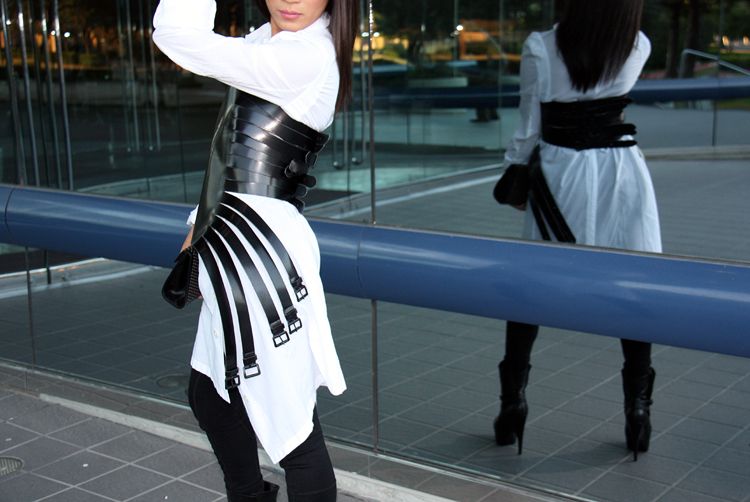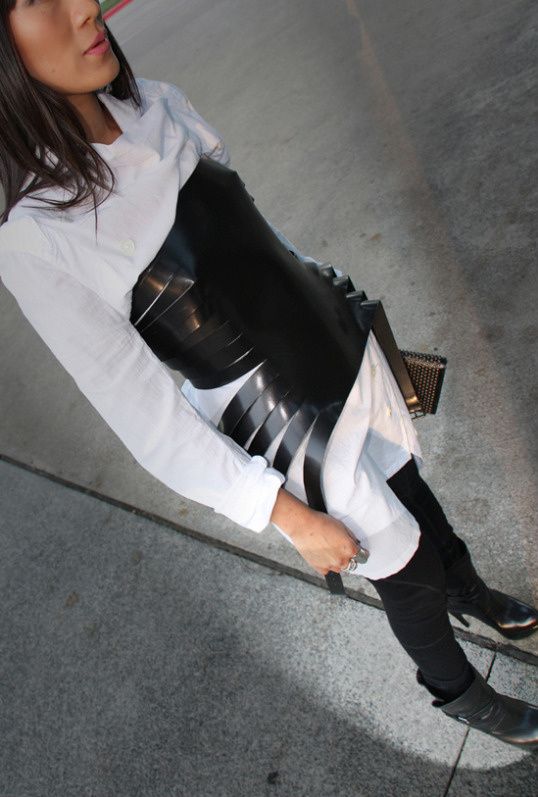 Ann D white shirt dress, Ysl boots, Alaia studded clutch.