Give-away Gift
As you know, Forever 21 is one of my favorite stores. I really love it. They have lots of great stuff like jewelry, shorts, basic tanks, tees and leggings….Yesterday, I bought two necklaces and I think it would be fun to give them away as gifts. I know it's not much in value, but it's the thought that counts. Right? I would like you to know that I care for my fellow readers, and I greatly appreciate your time spent visiting my site, your beautiful comments, also your continuing support. Everyone can enter the give-away, you just simply submit a comment and it will randomly pick a winner. The winner will be announced on the next post. This post will open for three days. Have fun and good luck to everyone!!!!….Love you all!!!
I bought 2 sets, one is for me and another is give-way gift.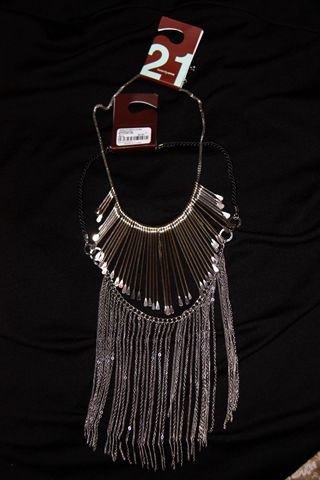 When I saw this top through BeBe's window display, I said to myself " I want that top, Balmain knock-off, cool!!", and here I am. I wore it with my old BCBG skirt and Balmain shoes.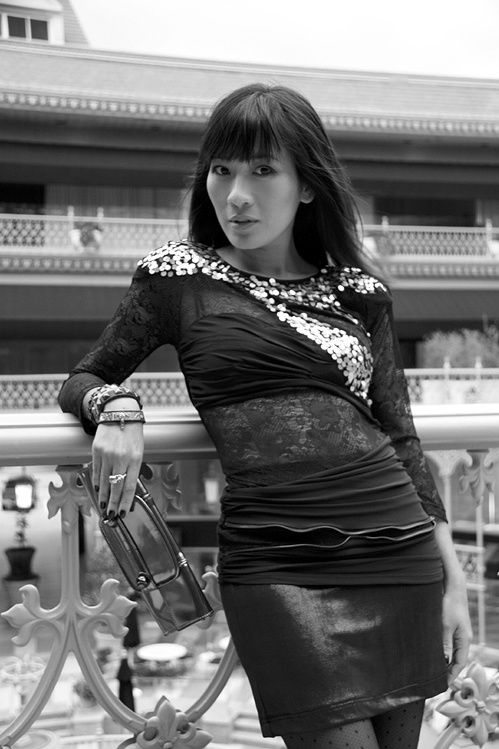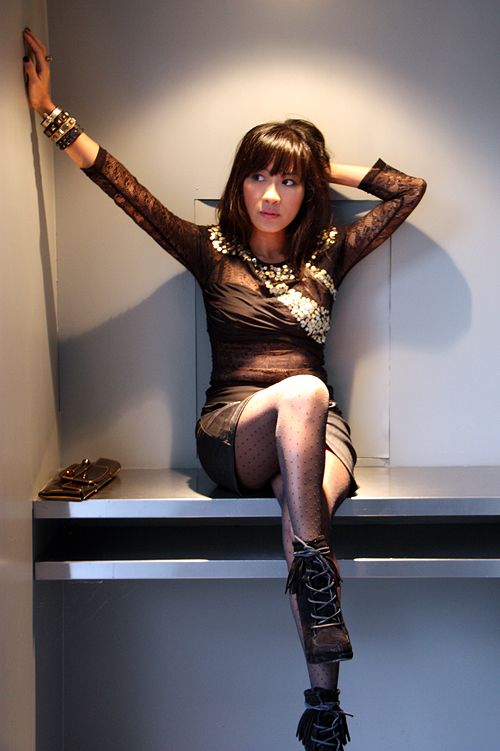 This is from runway.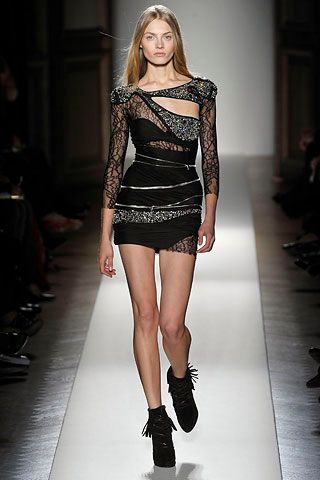 What a wonderful surprise!!! Just now, while I was editing this post, the door bell rang at 8:30 AM. I wondered who rang the bell so so early in the morning. Yes, yes, the FedEx mailman. Yes, yes, the package arrived from
Luisaviaroma
and Rick Owens store in Paris. Wow, I didn't expect that they would come this early especially since it's a package from the
RO
Paris store. They called me on Wednesday morning and said that they have the stuff that I'm looking for ( the look #4 and # 25 on runway at style.com). Now, it's Friday morning. Here it is, the jacket and
minidress
of the look #4 has arrived ( the look #25, they don't have my size yet). FedEx and these stores rule, they're fast and have excellent service. That's the way that everyone should do business.
Haider
A
ckermann
bodysuit from
Luisaviaroma
.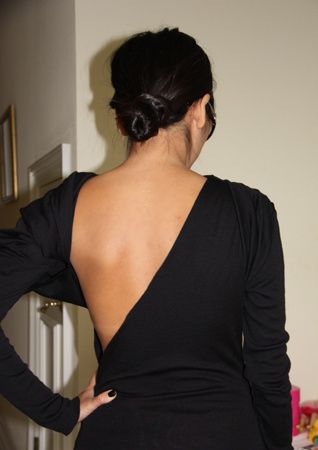 The
RO
jacket and
minidress
look like in this pic. The jacket has two wings in the back.
Do you think I can wear Rick Owens jacket for my NY trip coming up in few days? I don't know if the weather is ready for it yet.
Wishing you all a wonderful, peaceful, joyful weekend with family and friends!!!! Kisses…
Hanh
😉
ps
: Hi everyone, excuse me for a
moments
. I tried in touch with
Mije
about her questions about Paris shops, but I have no her email address.
Mije
, please check out Ann D past post for answers. I hope you have fab time in Paris.