Update: We're lucky to live a great life and no disasters. Please, help out people around you who need help, people affected by disasters. Unlucky, it's tragedy-flood-for people in Philippines and a part of Vietnam. Please, call 1-800-RED-CROSS or 1-800-257-7575(Spanish) 0r online at
www.redcross.org
for your donation. Thank you very much. Bless us all.
Hi everyone,In the last post, I posted Ann D who is a Belgian designer. Her post made me recall our trip to Belgium. In this post, I invite you to visit a very enjoyable city that is the capital and largest city of Belgium.Brussels is known for its lovely architecture that mixes French and Flemish culture. The Grand Place is the heart of the city and which sees many local people as well as tourists thronging there. It's also one of the most beautiful squares in Europe surrounded by buildings dating from the 1400s, and dozens of small narrow old streets. It's well know for its large " Flower carpet". The display of flowers is arranged on the square every two years for few days in middle of August. If you would like to see this display, you should check with your hotel for exact day.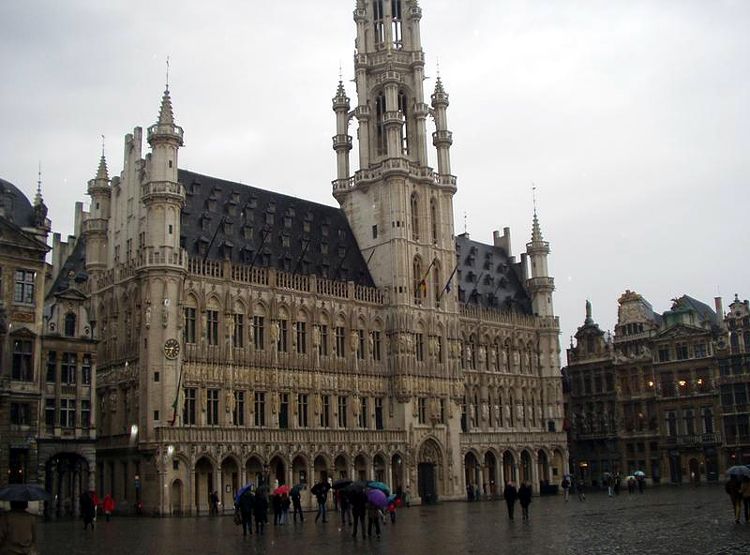 The picture below is from google to show you how the "Flower carpet" displays on the Grand Place square. Our trip was in Fall, so I didn't have a chance to see it.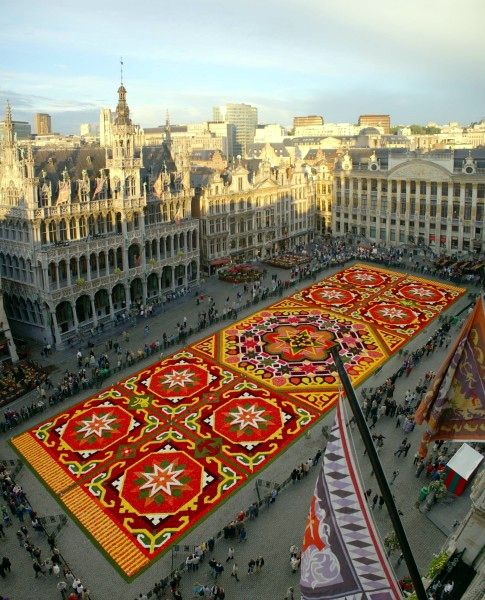 Atomium built for the 1958 Brussels World Fair (Expo'58) has become an internationally recognised symbol of the city and the whole country.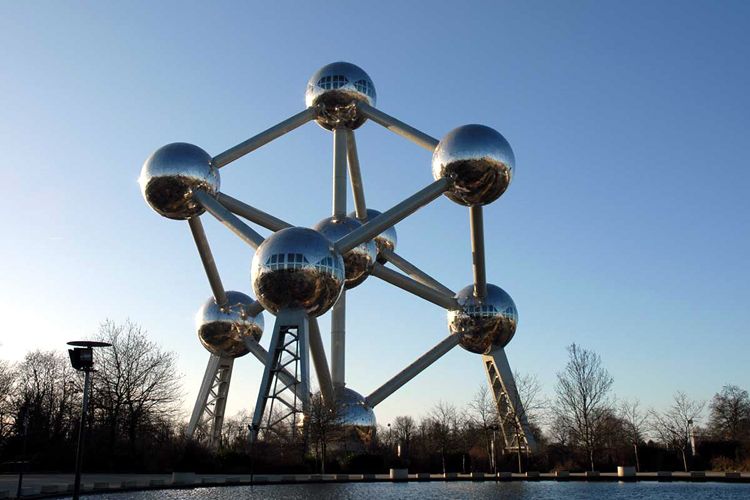 Another symbol of Brussels is the sculpture of a young boy called Manneken Pis. It's about five minutes walk from the Grand Place. They have a great souvenir store here and fun tees of Manneken Pis.
This is one of my hubby's favorite tees that I bought for him from the trip.
For more sightseeing and history, you would do well to pay a visit the the Palais Royal, the Catheral, and the Musees Royaux des Beaux Arts.
One of the best parts was going shopping for hours while my hubby enjoyed drinking Belgium beer and read newspapers at the many cafe' bars here. You should visit Saint Hubert Gallery was opened in 1847 and proud to be the first shopping mall in the world which you can find many nice boutiques, store, cafes, and restaurants. Avenue Louise is Brussels most fashionable shopping mile, you can find high-end designer brands as well as innovative Belgium designers. Check out La Rue Neuve for great shopping too.
St Hubert Gallery.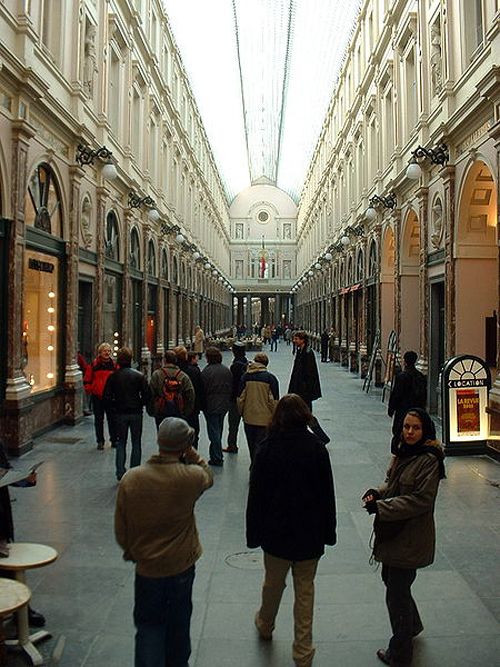 Belgium beer is one of the most delicious beers in the world. Interestingly, every beer has a distinct glass into which it is poured.
Chocolate is one of the many passions in Belgium. Neuhous chocolates is the best known of Belgium's top quality chocolates. You can find many chocolate stores around the city, and make sure to visit the chocolate museum – another fun thing to do.I shouldn't forget to mention Belgium waffles. They are delicious. I remember I had waffles with chocolate for my breakfast and lunch the whole time I was there. At the end, I gained few pounds, but it wasn't that bad because we walked around the city a lots too..;-)
Few days ago, the weather was much cooler in Dallas and brought out my Marni fur and Jil Sander Fall08 over the knee boots for a night out with my hubby. I paired them with F21 harem pants and F21 tank. This look is inspired by Isabel Marant's Fall 09 runway-looks, blousy pants tucked in over knee boots.
Celine sunglasses, Eddie Borgo necklace.
Ferragamo brass clutch. Sorry for carrying it backward…;-) didn't note it…hehe…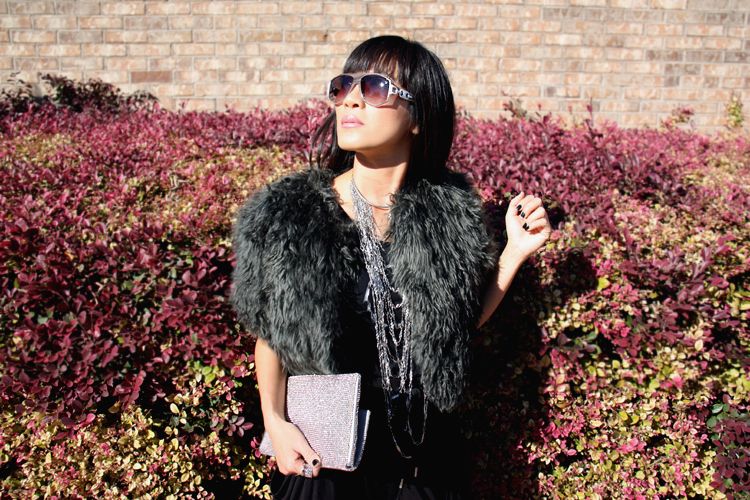 Have a fabulous day to you all!!!!xoxo..Hanh,
PS: my hot pink Nina Ricci that I wore in past posts, were from Jeffrey store in NY.