Gareth Pugh cut-out leather scarf is my first piece that I own from his label. He is young British designer, born August 1981. His design is very futuristic fantasy zone. He often uses nonsensically shapes, wearable sculpture to distort the human body almost beyond recognition. He describes his designs as being " about struggle between lightness and darkness".I found this scarf at Century 21 store in NY with incredible inexpensive price and I'm already falling in love with it, deeply. I paired it with rag&bone legging, F21 tank, Ysl F09 boots, and Balenciaga snake-skin jacket that I found at Ina consignment store in NY. I also bought this jacket with a ridiculous great deal.
I also found this Celine sunglasses at Ina consignment store in Soho, NY.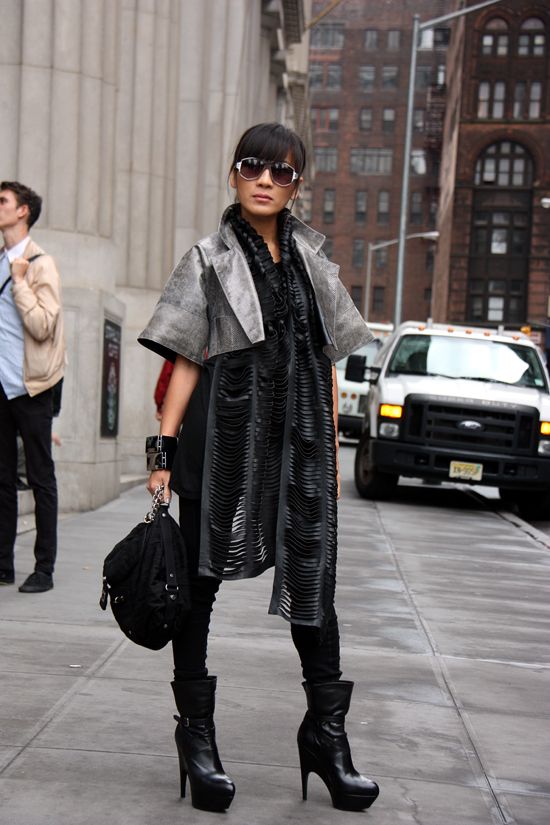 F21 cuffs. Close-up the scarf.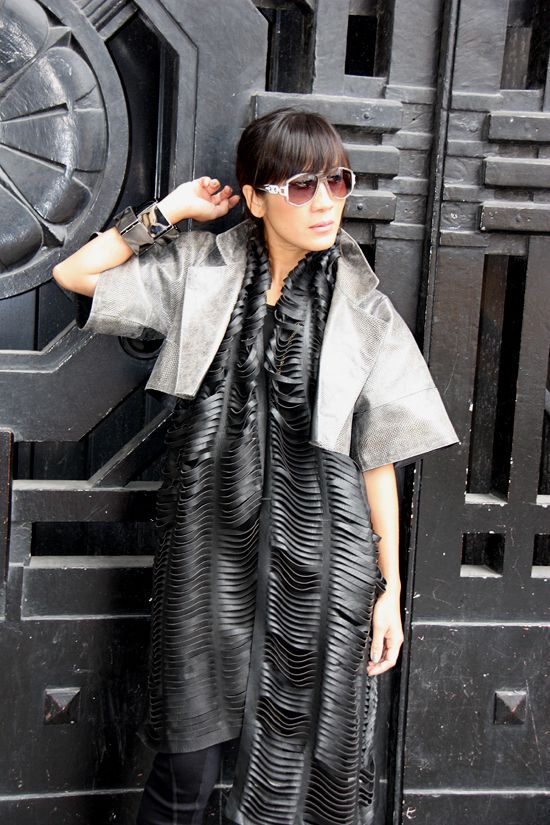 Wishing you all a fabulous, relaxing, peaceful weekend with your family and friends!!!!
Big hugs and kisses…to you!!Hanh;-)