Thank you everyone for the great responses from the last post. I also thank you very much to you all for your time to visit my site with the great support and kind comments. I greatly appreciate what you do here on my blog, without you my blog won't exist.It's a lovely idea to give-away gifts to my readers, once in awhile. This time, the winner will be…Congratulations to Cheryl. Hi Cheryl, could I in touch with you later on, after I'll be back home from NY trip, please? Thank you.
In this outfit, I wore my new F21 lavender tutu skirt, F21 tank top, S09 Rick Owens jacket, F08 Jill Sander high knee boots, F21 necklace which is the same as the give-away gift.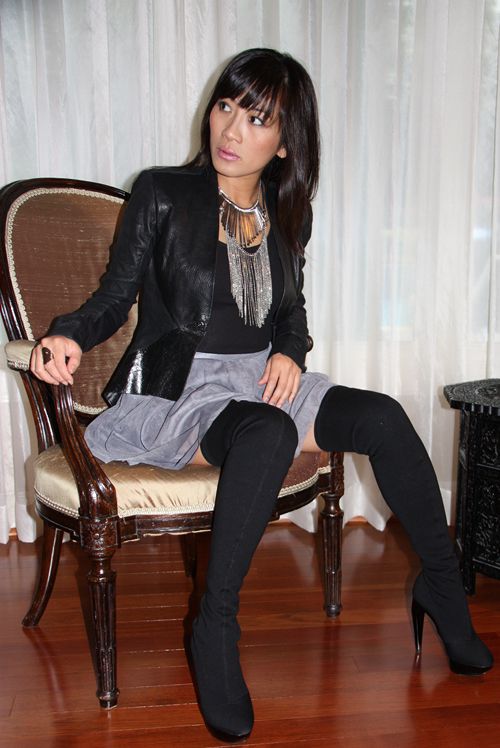 I quickly posted this post. I'm going to the airport in a few minutes for New York. I'll try to up-date when I'm there, if not, I'll see you all when I'm back to Dallas.
Wishing everyone a wonderful day!!xoxo…Hanh;-)
Ps: The polka dot tights in the previous posts were Wolford at Barney's and they were on sale.