I have to say that kids recover very fast from their sickness. After three days of flu, my kids already feel much better and they wanted to get out the house for ice-cream. So, I took them and my parents to NorthPark Mall for lunch, ice-cream and play. We had a great happy time, and I love to see that. I want them to be happy. Sweet!!!
Duck pond in front of Neiman Marcus.
Love this squash display.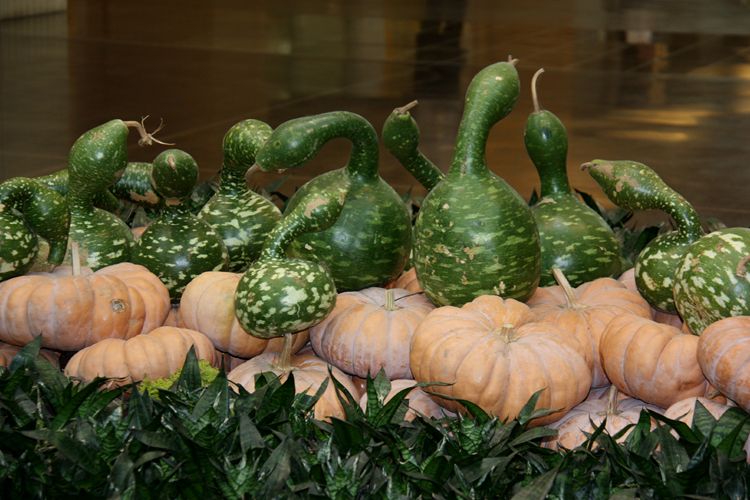 My little girl.
I love this shoes-prints shirt from
Crewcuts
.
My big girl, I just noticed that she needs a haircut.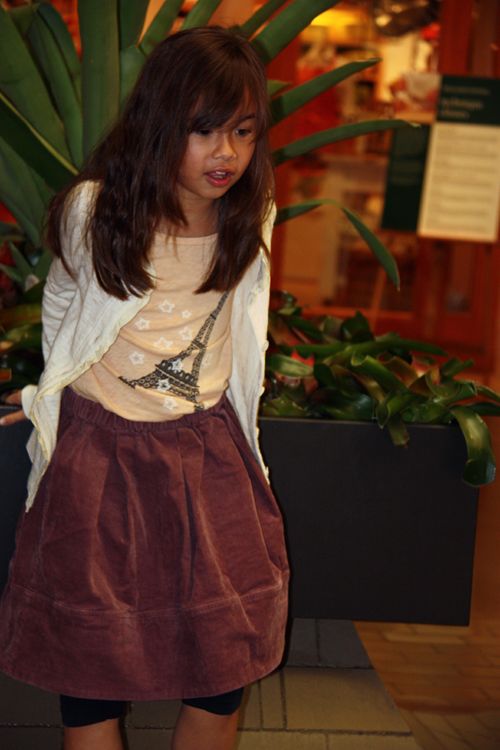 They had heelys race.
They looked so cute in
Crewcuts
clothes.
My parents and my kids. The kids got a little bit of low energy at the end.
Wishing everyone happy Sunday with your family and friends!!!
Thank you for visiting!!
Kisses…Hanh,