This Comme des Garcons collar is one of my favorite piece in my closet. It's versatile that I can pair it with any outfit. It magically made a boring outfit become a interesting, character and fashion forward outfit. Love it!!!I wore it with F21 skirt(love its color), my new F21 tank, my long gloves from last year, Fallon necklace and Nicholas Kirkwood heels.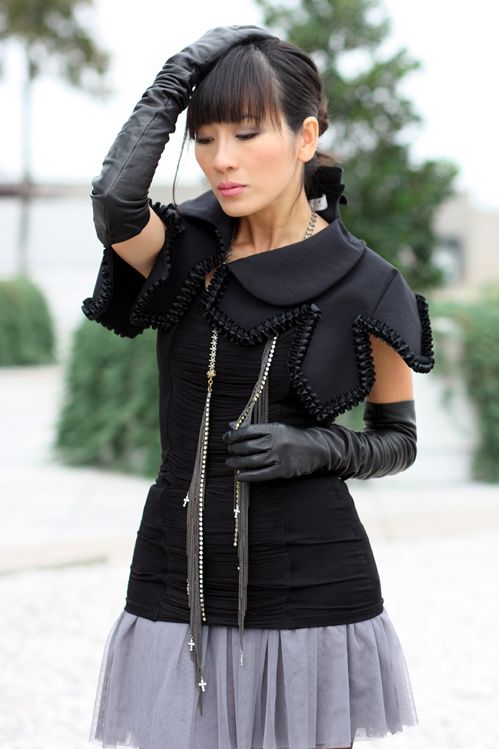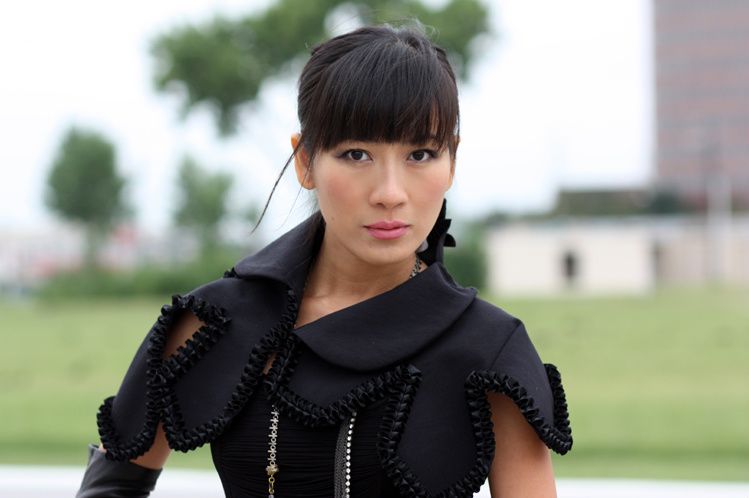 Tights are from Nordstrom.
Thank you everyone for great support and entering the give-away gift. Thank you again to Julia from
Moxsie
for giving us an opportunity to get to know
Moxsie
and the gift. This time, the winner is….
Congratulation to…Cosmicaroline
!!!
Thank you to you all for visiting my site and your lovely comments. Wishing everyone a great fabulous day!!!!..Kisses…Hanh;-)