These pictures are from The Sartorialist Book that I think these looks are interesting of color, pattern and textures combo.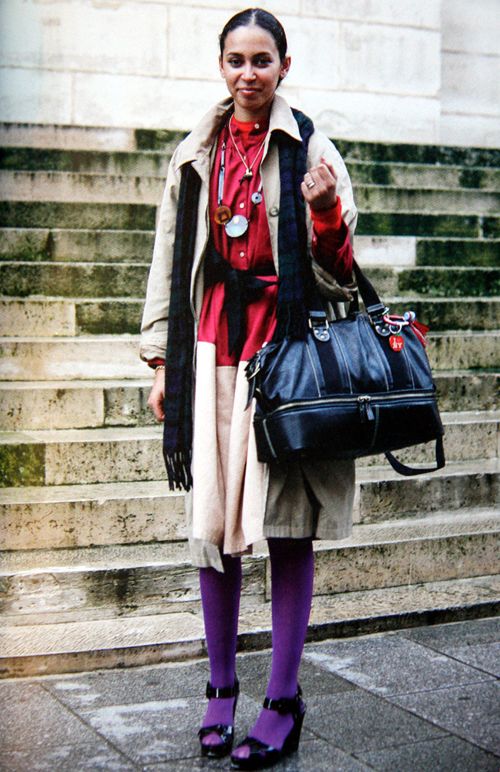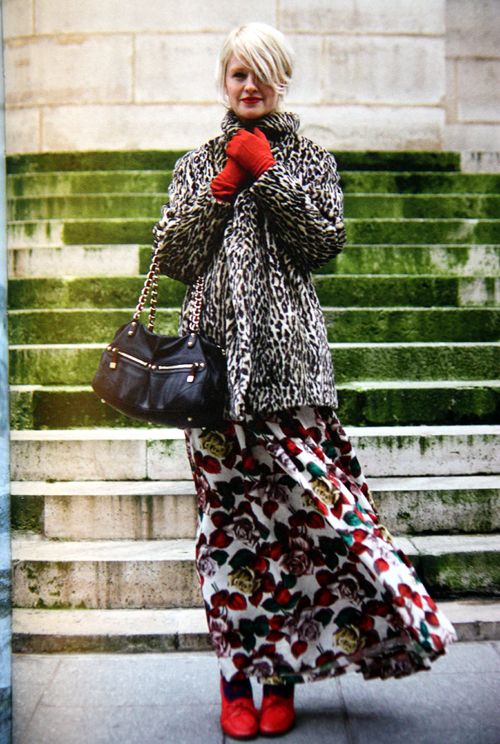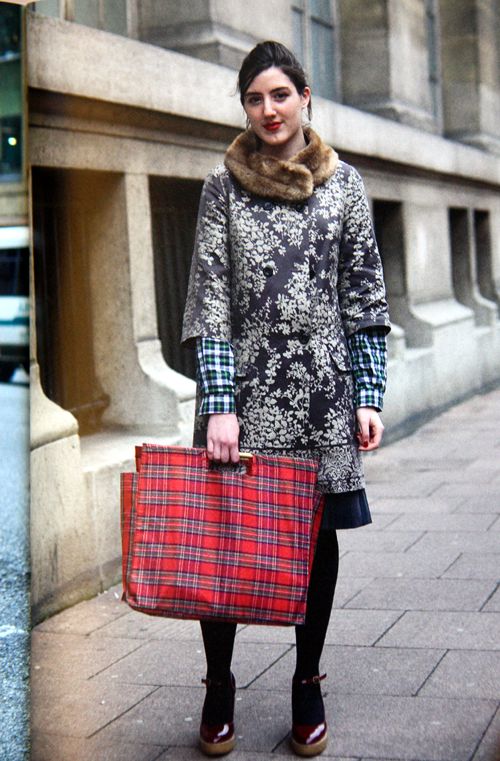 I understand that everyone has their own style, taste and different sense for fashion. Maybe this outfit doesn't look great to someone, but it looks super great to other people. I like to play with my clothing, take a risk of how I pair them and I have fun, enjoy doing it. Fashion is all about choices-the choice for our style with our own fashion sense. Also in life-our choice of manners, our attitude, and our words make us who we are. I appreciate your support and honest comment. We also have freedom of opinion with graceful or ungraceful words. Here and there, I received couple comments from anonymous with not-pretty words. I normally don't moderate them and I don't keep them in mind. Today, with my feeling, I feel like to share this with my graceful readers.
Last week, I went to see Scott Schuman-The Sartorialist, for his book signing when he was in Dallas. It was crowded but worth the wait. I have been learning many things from his book "It's all about self-expression. I rarely shoot a look where I love all the elements. I don't need to love the whole look: I just need to identify the one or two elements that mean something to me, and capture it in the romantic way I see it"……" Let's just say it's a positive and less judgemental way to look at the world". In the first introduction he continues, "I hope that, as you look at the images…rather than giving a look a 'thumbs up' or a 'thumbs down', you will focus on the elements that could inspire you. Maybe you'll find inspiration in a colour combination, or maybe in a play on textures or a mix of genres"
English is not my first language, as many of you already know, but hopefully what I write is pretty enough for you to understand. I don't get to visit all the blogs as often as I used to, simply because I have a house full of family! My parents are here from Vietnam for 6 months, and I want to spend as much time with them as I can. And let's don't forget the two new puppies! They are a handful. Thank you all very much for reading my blog. I'll do my best to keep you interested and coming back.
Have a great day to you all!!!
Big hugs…Hanh;-)