Thank you Julia from
Moxsie
for give-away gift this time. It's the Hellz Bellz cropped crew neck sweatshirt, click
here
to see more details of the sweatshirt. It is a perfect casual top for fall to wear on your casual day. To enter this give-away gift, you just simply submit a comment and it will randomly pick a winner. The winner will be announced on the next post. Make sure to leave your name, and GOOD LUCK!!!!! This contest just apply for US readers only. I'm very sorry to my sweet international readers, and don't disappointed-please stay tuned for next give-away gift that apply for everyone.
Moxsie
launched in January for independent fashion designers that are affordable and pretty hard to find. Also, they donate a portion of their proceeds to a charity that you get to choose during check out. I hope you come back to visit their site and support them as much as I do!!!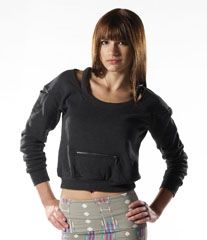 The Tuck-In
The tuck-in is one of hot trends that everyone can wear. This style is great for day or evening. It's also give you a edgy, whisper sport-chic. Great trousers and fabulous over-ankle length or calf-length boots will do the look. For more extreme, you should go for this season thigh-high boots to get the inspiration look of Isabel Marant F09 as I posted it in the past post(lick here to see). In this post, I wore Balenciaga jacket, F21 tank top, Mayle trousers, Lezilla boots, Lanvin bag and The Wood bracelets.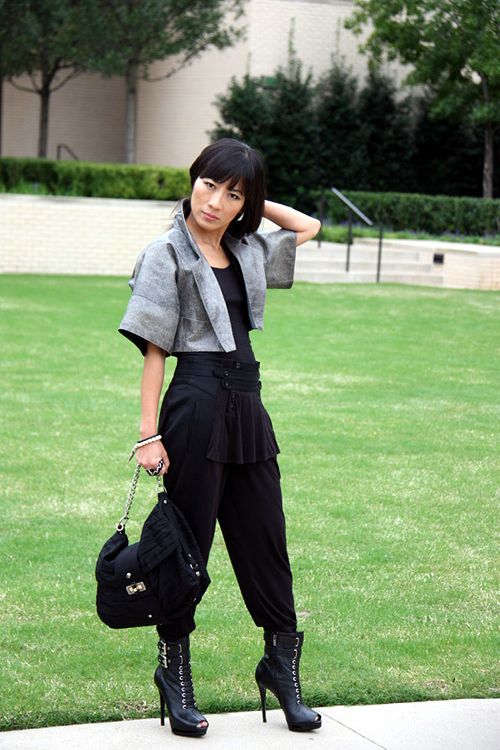 Thank you to you all for sweet comments.
Wishing everyone a wonderful day!!!! big hugs…Hanh!!!