Pink Sky
I felt like to mix relaxed elegance style from Dries Van Noten with strong-edgy from Rick Owens. I wanted something that's radical for night out with my husband after the big storm last night. Here this is how it looks. I wore The Row legging, F21 tank, Dries Van Noten scarf, Rick Owens jacket and my new Proenza boots.
Love this Dries Van Noten scarf.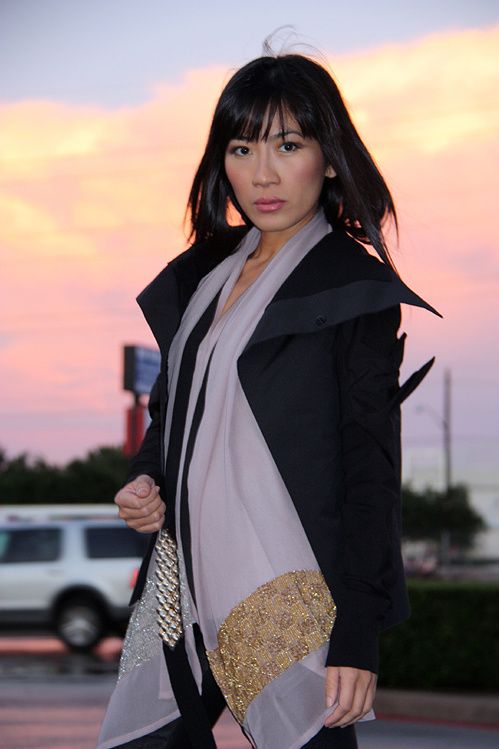 RO jackect, love the spiky wings at the sleeves.
Beautiful pink sky.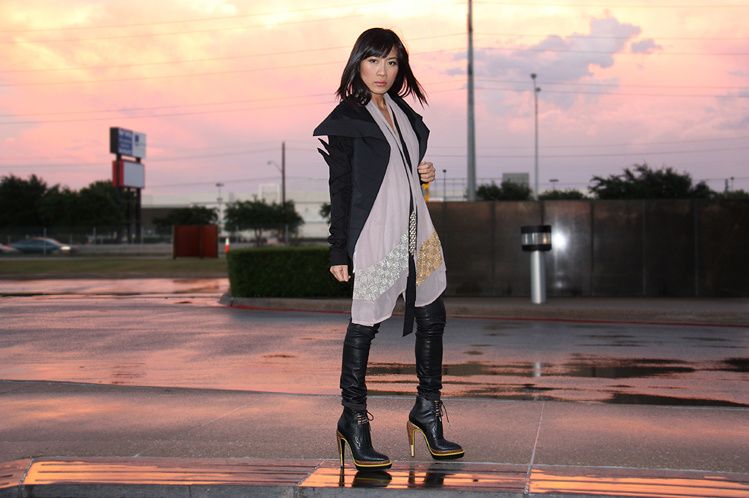 These Proenza boots are awesome and very radical. Love love the lace-up and details. The yellow trim is just a cool touch.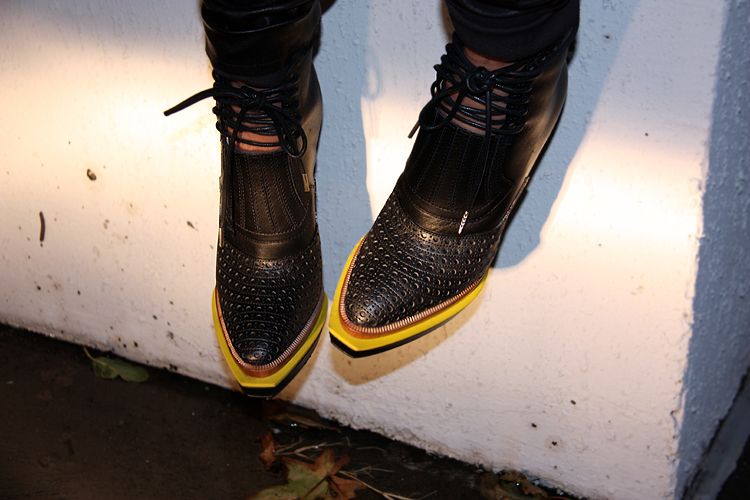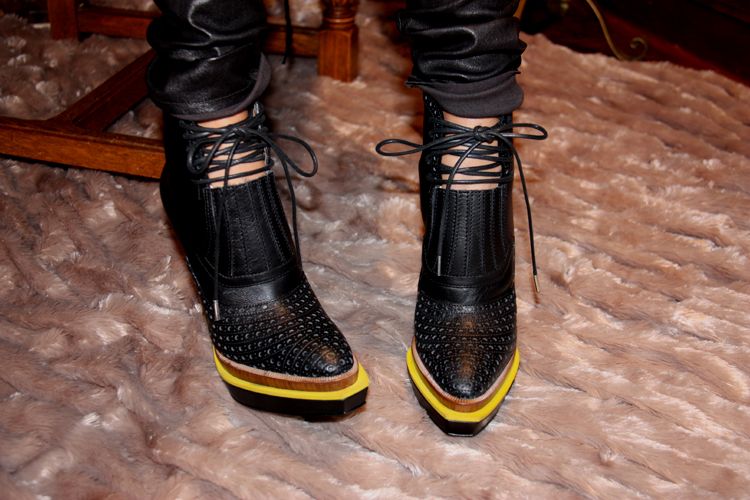 GIVE-AWAY GIFT—- GIVE AWAY GIFT……
This post is exactly 100th post on my blog..;-). I would like to take this opportunity to thank you everyone for your continuing support, taking your time to visit my site and your sweet comments. I greatly appreciate it as always and I would like to give-away gift-a
$100 gift card
at your choice of store.
Everyone can enter this give-away gift
. You just
simple submit a comment and it will randomly pick a winner
. The winner will be announced on the next post.
Make sure to leave your name
. Gook luck to you all and have fun!!!
Wishing you all a wonderful weekday with your family and friends.!!!!
Love you all!!!Hanh;-)