Haider Ackermann
The weather in Dallas is moody in fall/winter. One day is cold, the next day is warm and it could reach to 80 F , sometimes. Lately, it has been 75 F degree -beautiful fall day and I have no complaint here. Taking advantage of that, I brought out my Haider Ackermann black silk dress for going out with my sweet hubby. I felt comfortable, elegant and feminine in this dress…Love it!! I styled it with Christian Louboutine lace-leopard boots.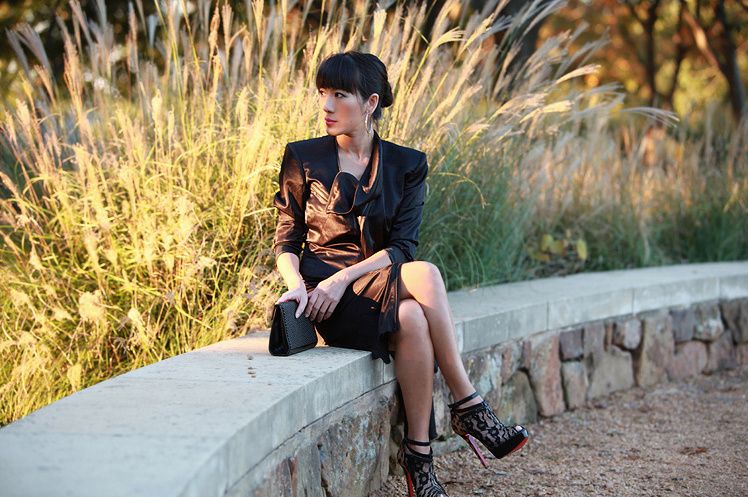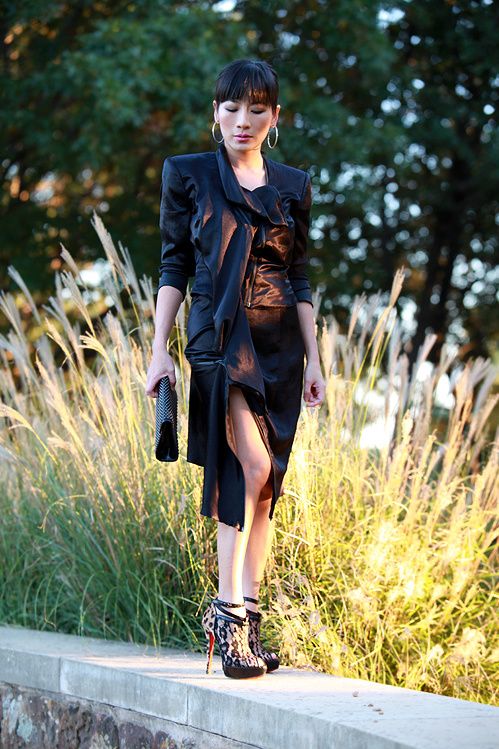 Yutaka Sushi Bistro
As I mention in "
The New Restaurant Weeks
" post that I posted it sometime long ago, Yutaka becomes one of my favorite restaurants. Yutaka is owned by head chef Yutaka Yamato that serves both authentic Japanese cuisine and his own creations with blending of traditional Asian and Western influence at his namesake uptown Dallas, 2633 McKinney Ave.A couple of nights ago, we had a chance to come back there with my parents and no surprises!! the food is excellent. This time, they have a special dish called Lobster Three Ways as shown in pictures below: First way is lobster tail sashimi. Second way is lobster head broth miso soup, I love the sweetness and freshness of this soup. Third way is lobster claws tempura ( I was simply busy eating and forgot to take a picture of this one, sorry). These are awesomely delicious that mades me really attempt to cook these dishes at home in the near future.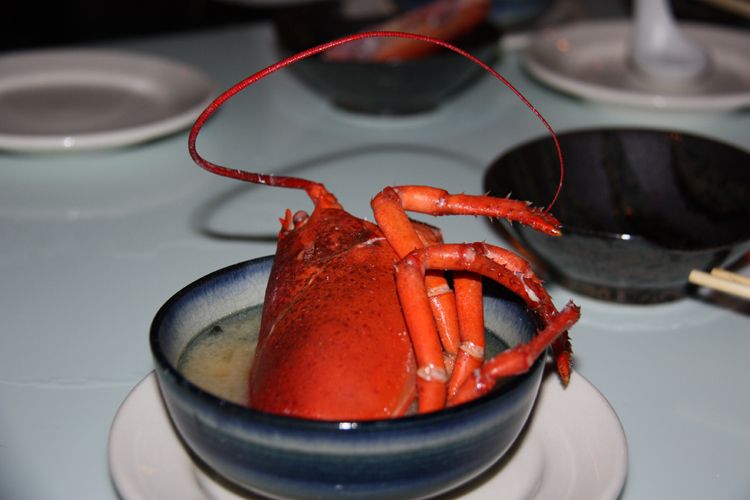 We never forget to order Heirloom tomato salad with miso paste, one of our favorite dishes that I love to taste the sweetness of tomatoes and melting creamy miso paste.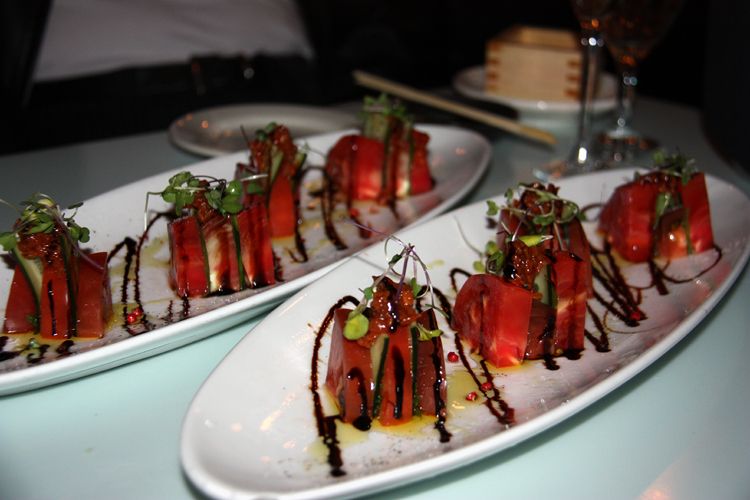 Wishing you all a wonderful day!!!! Thank you for visiting!!!Big hugs…Hanh 😉