Ok, I saw these Isabel Marant studded Otway boots on the runway F09 – I love them. I saw them again on
JakandJil
, love them more…Then,
Martina
has them – I was getting anxious and knew for sure I would get them. Thank you to lovely
Martina
and sweet
Sofie
for helping me to find the boots. After months of waiting, they finally arrived…I had the same feeling with
Sofie
toward them..disappointed. They are overpriced for their fabric, the workmanship, the quality, I think…They can't not refund, store credit only and who know if I find things I love at their store…Then, just keep them for my first IM shoes. I actually LOVE the style very much, just wish they're half of the price that I payed for. Well, what can I say…They're looking more handsome in the pictures than in person. Hope you enjoy the pictures!
Um….I keep them!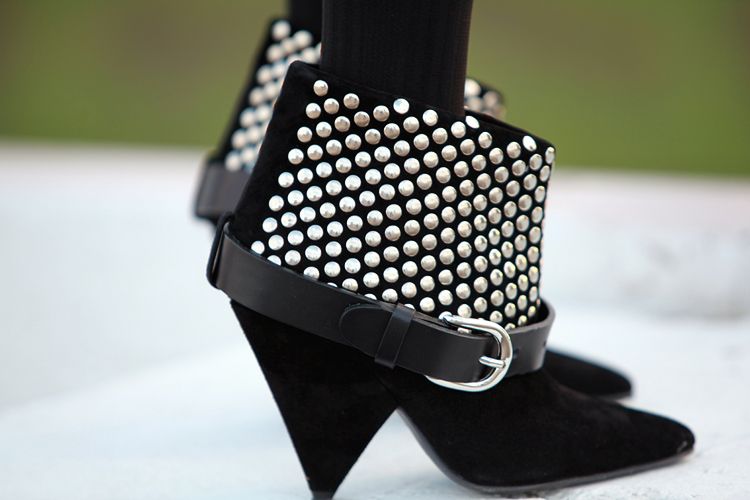 One of my beloved Rick Owens jacket F09. I madly love this jacket, it's such a cool, edgy, futuristic looking one. I wore it with RO dress.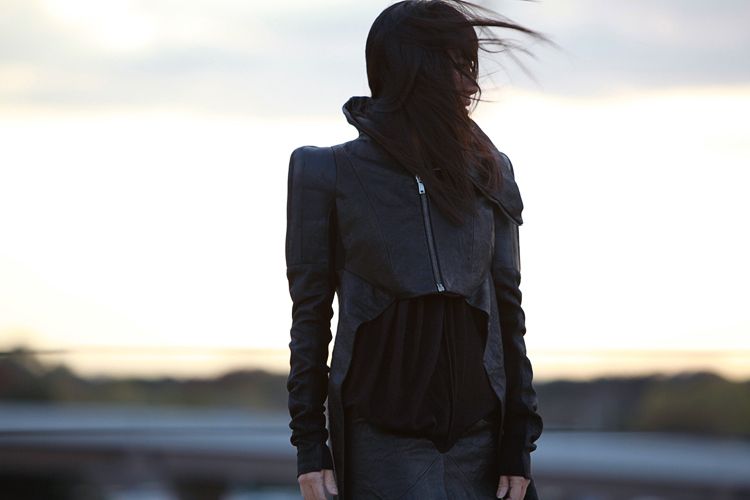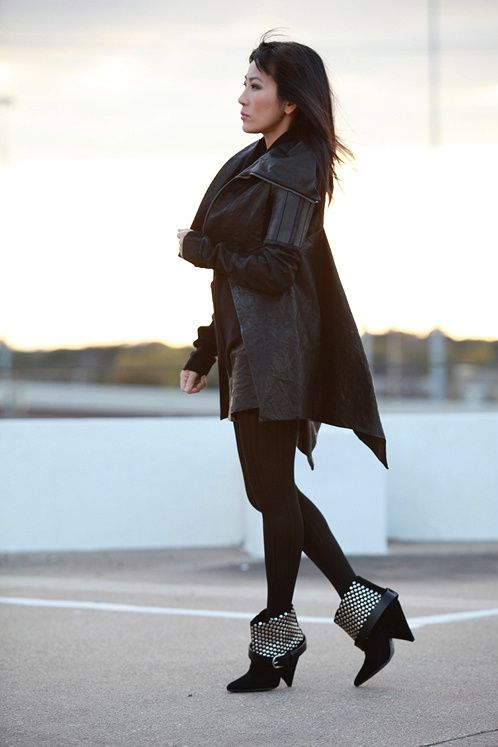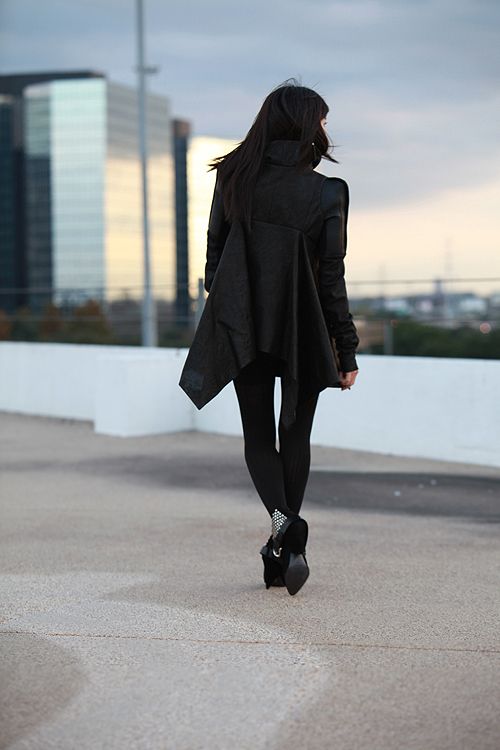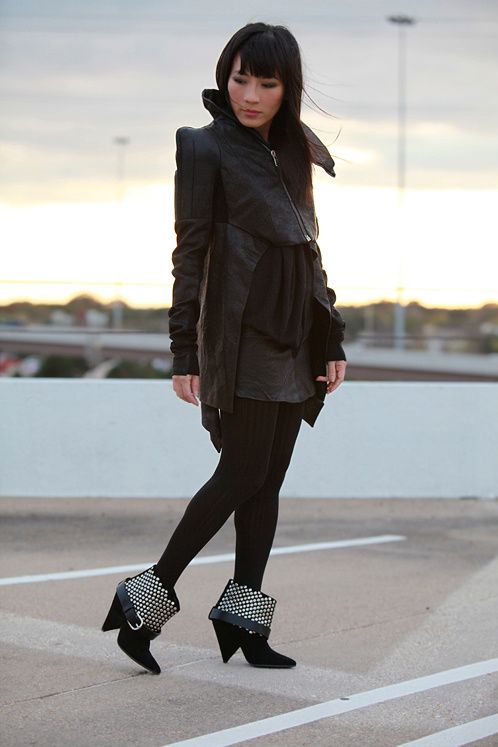 Love everything about this jacket; the shoulders, the collar, the zipper, the front-cut, the wings in the back, the leather texture…just awesome!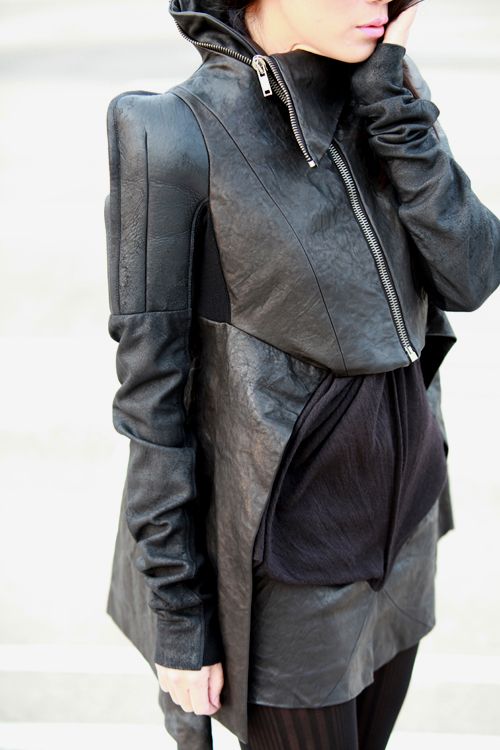 Home Cooking: pan roasted chicken with ginger and basil
.
As you know, I love cooking. It's one of my hobbies. I cook alot of traditional Vietnamese food, some Chinese and Thai dishes. I also enjoy making up my own creative recipe and this is one of them. I served with baby agurala, heirloom tomato and balsamic vinaigrette. Pinot noir from Oregon completely compliments the dish…yum!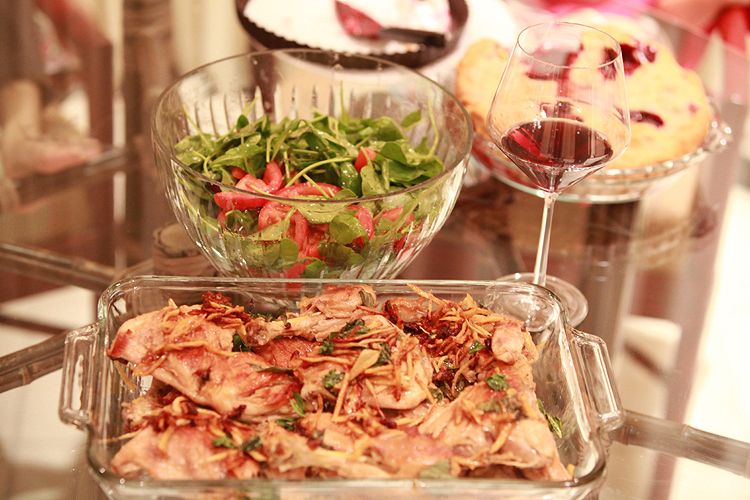 Ingredients: skinless quarter leg chicken, garlic powder, black pepper, salt, sugar, oyster flavored sauce, seasoned soy sauce, sliced fresh ginger and fresh basil leaves.
Method: clean the skinless quarter leg chicken, pat dry the chicken throughly with paper towels. Sprinkle over each quarter leg chicken with a little garlic powder, black pepper, less than 1/4 tsp salt, 1/4 tsp sugar, 1/4 tsp oyster flavored sauce, 1/8 tsp seasoned soy sauce and let it sit for a few hours or overnight. Hot pan with cooking oil with high heat, put the chicken in for about 1 minute. Then, cover the pan with lid, turn the heat down to medium for about 7 minutes. Turn chicken for another 7 minutes, continue cover the lid. Now, throw in fresh slice ginger and fresh basil leaves, still cover the lid, let it sit for 5 minutes with medium-high heat…done! Ok, you'll see the chicken has nicely golden color as in the picture and it's ready to serve hot. It's easy to do, you can substitute ginger, basil with your favorite herb. Enjoy the meal!
I hope you all have a fabulous weekend with family and friends!!!
Kisses…Hanh 😉