Black Modern Kimono
Every time I wear this Ann Demeulemeester belt, I need help from my hubby to buckle them for me. He also tells me every time that I look like a mental patient in a fancy straight jacket!!! To me, I feel like I'm going back into the old days when women wore their corset underneath their dresses for tightening the waist as small as they could. For this look, the Ann D belt and wide-flare sleeves Jean Paul Gaultier dress from last year- It felt like a modern kimono. I enjoy wearing this belt very much.
And this is how I wore the Ann D belt last time-click here to view.
KYOTO, JAPAN
Talk about Japan, Kyoto is a town I love to visit and must visit if I'm in Japan. It has such a great character that you don't see it in Tokyo ; charming-calm scenery, poetic-traditional sight. It has interesting culture and architecture, and in many ways is the cradle of Japanese culture. Kyoto was Japan's capital and the Emperor's residence for centuries, until 1868. You will see hundreds of temples and shrines surrounding the town. We went to this trip right before we had a plan for having kids and we got tons of pictures. I couldn't show them all in my blog, but I would like to share with you four places that we love.
Fushimi

Inari

Taisha

shrine
is about 20 minutes south of Kyoto. You easily spend hours walking up the hillside and taking beautiful pictures of Kyoto. Its made famous in countless photographs and movies, including Memoir of a Geisha, for the thousands of vermilion
torii
lining the paths to the shrine.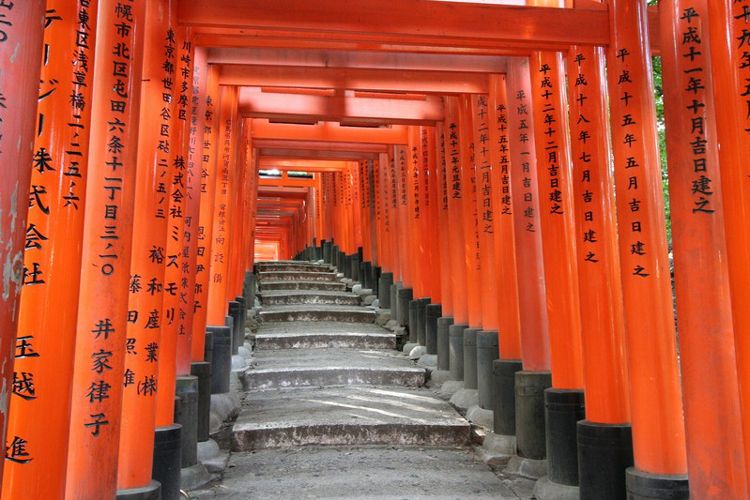 The Golden Pavilion is the best known temple in Kyoto, and one that you don't want to miss. It's north west of town. A tour guide is recommended.
Heian

Jingu

shrine
is famous for having the largest
torii
in Japan. It also features a wonderful Japanese garden.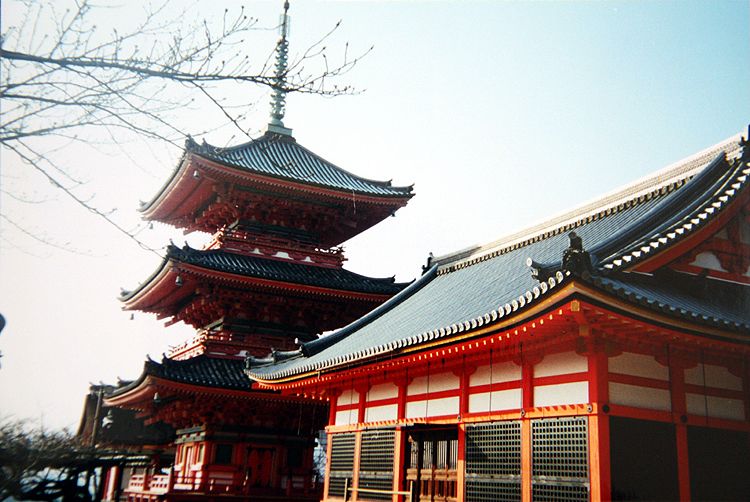 Heian
Jingu
garden.
Kyoto Imperial Palace
built in 794. It was destroyed by fire and rebuilt eight times over of its long history.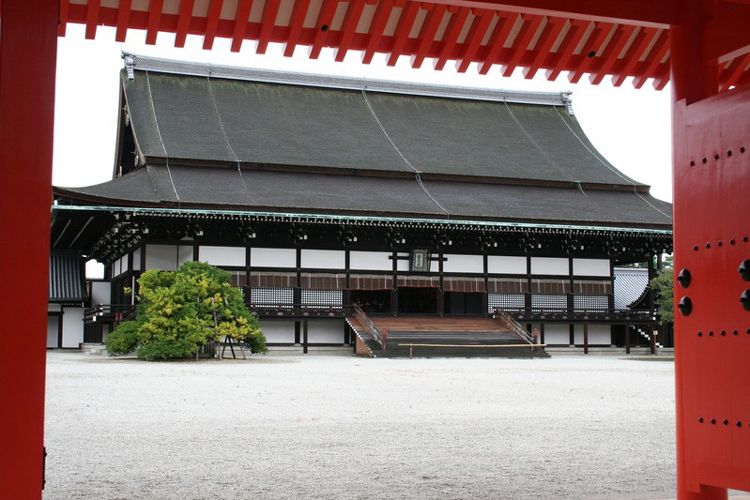 There is usually a pond in front of the shrines for you to clean and purify before entering them.
We were in Japan in the
spring. There were many people going to the shrines to make a wish, and this is how it's done: tighten paper on a string and make a wish, as I remember…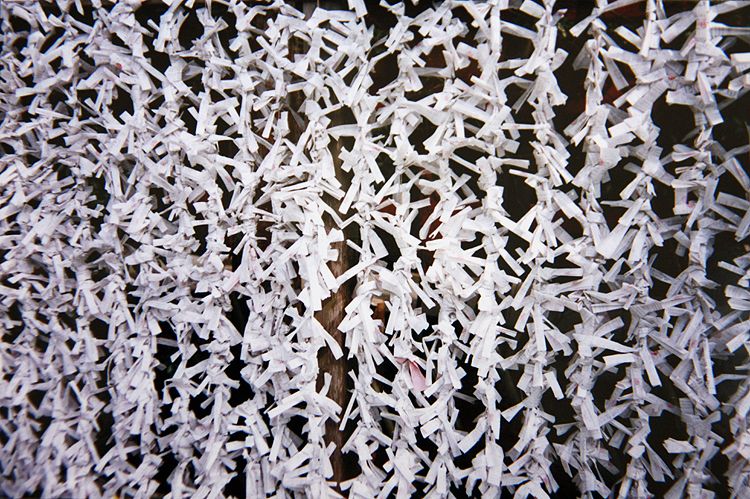 Wishing you all a wonderful, blessed day with joy!!!!