Polkadots
One of the most fun things in my life is playing with my kids. Last week, I had a one-on-one date with my little girl and we had a sweet time together walking through the forest. It was her idea to bring the sketch book along with her, so she could capture the trees and leaves of fall.
She was looking at the trees for her drawing.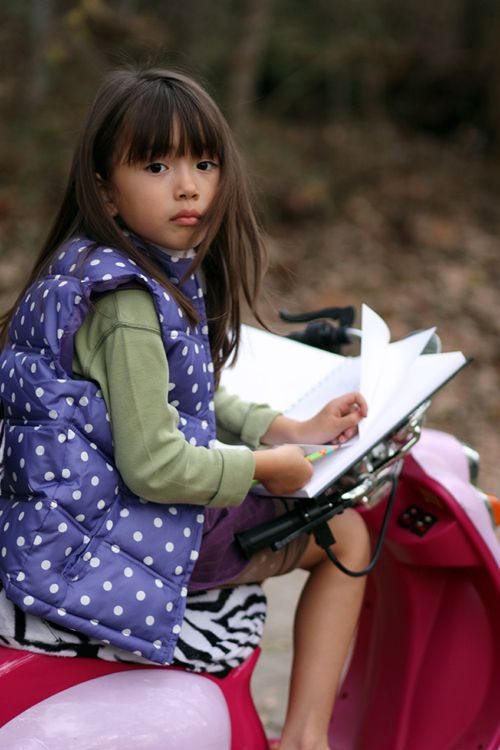 This moped was a gift from grandpa (my hubby's dad) for my kids four years ago. They ride on it every spring and fall and they enjoy riding it very much. I'm sure they will have great memories about this toy.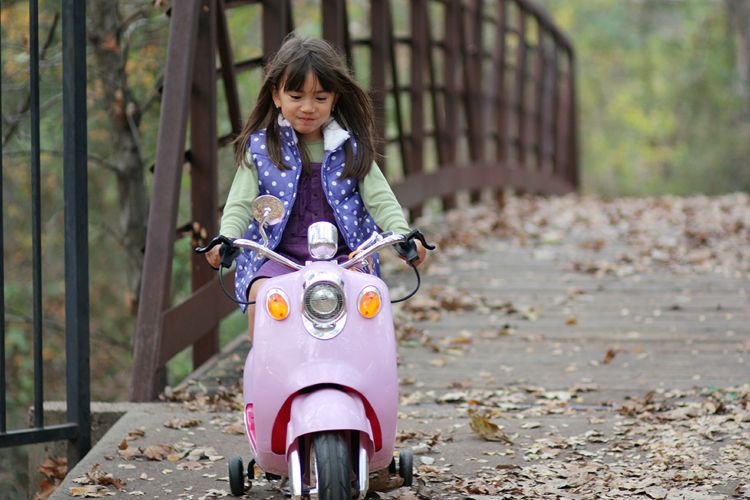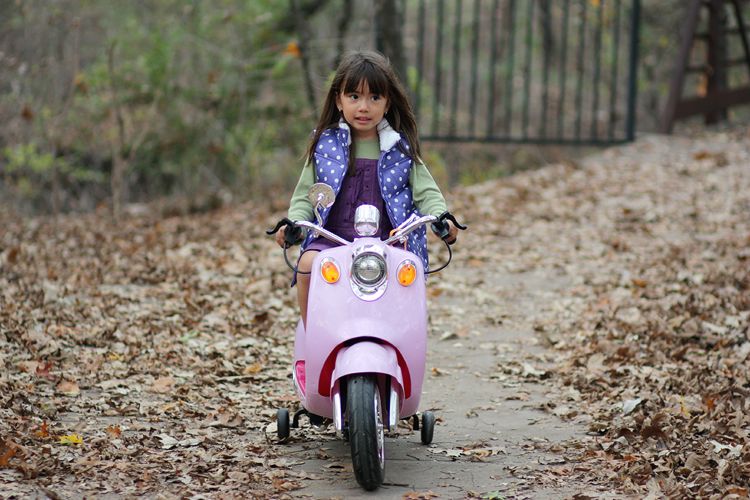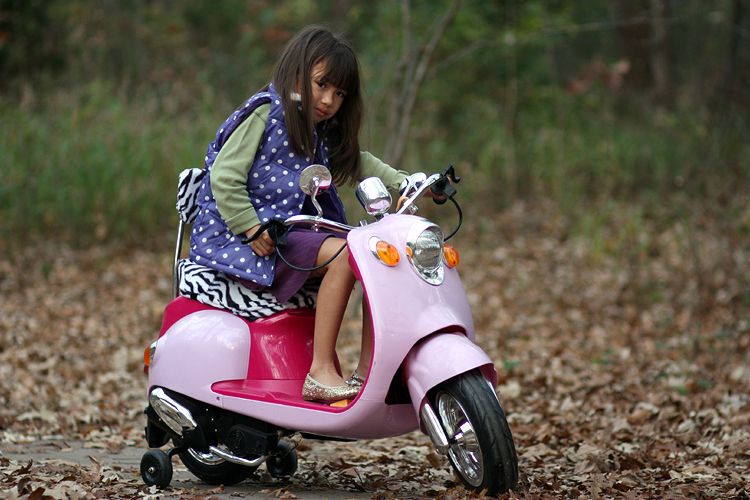 Nicholas Kirkwood for Rodarte
.This is my first time to own something from Rodarte. Nicholas Kirkwood is brilliant to design these fabulous shoes. I actually love this pair more than the thigh high boots version.
Thank you for visiting and your kind comments!!
Kisses..Hanh 😉