Hi everyone, I can't believe that it's almost 2010! I'd love to take this opportunity to say a big thank you to you all for your wonderful continuing support and your love of my blog. I appreciate it very much and I hope your support and love continue on into next year. I wish you all a new year full of love, peace, health, happiness and may your wishes come true!!!!
What are you doing for New Year's Eve? staying home or going to party? If you're going out for a New Year's party, what would you wear? I'm planning to wear this oufit for a New Year's Eve party at the Ritz in Colorado- I'm so excited to share it with you guys. This is my favorite dress ever-my wedding dress and here I style it with Ann Demeulemesster 14 buckles belt. I don't know if you all are tired of seeing this belt but I'm never tired of wearing it. Here is the outfit!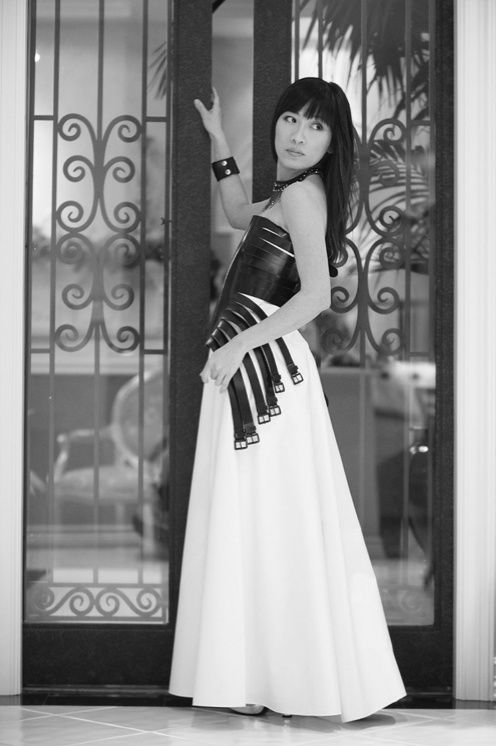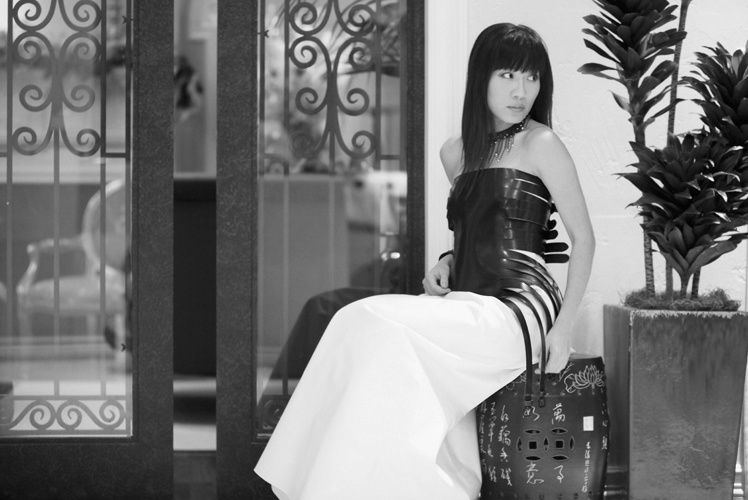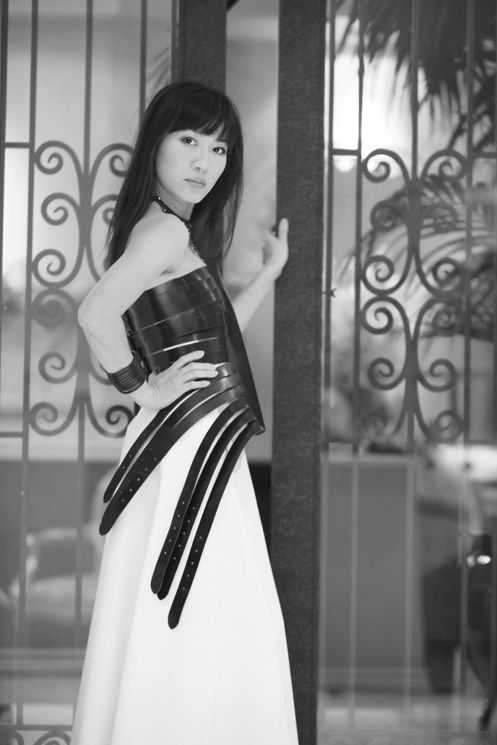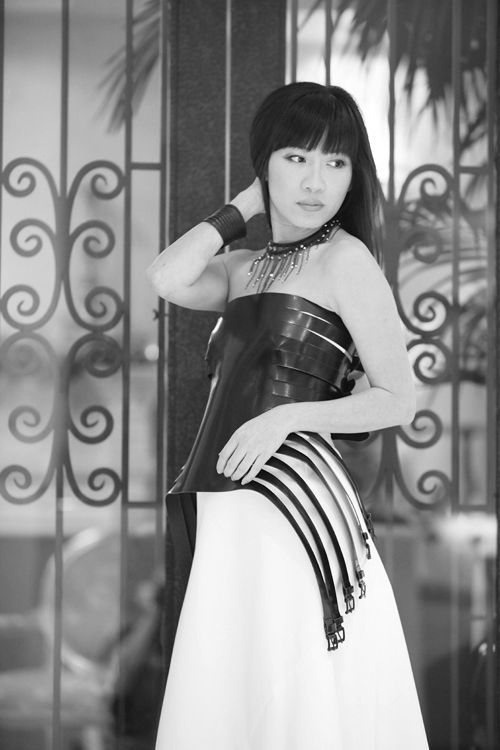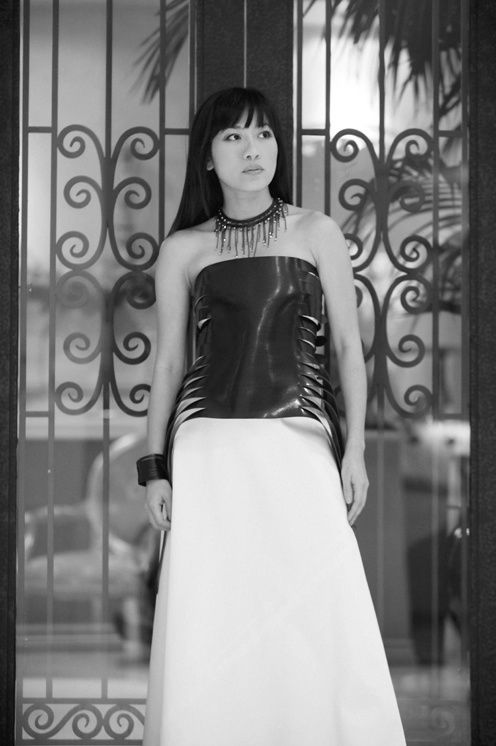 Fully buckled.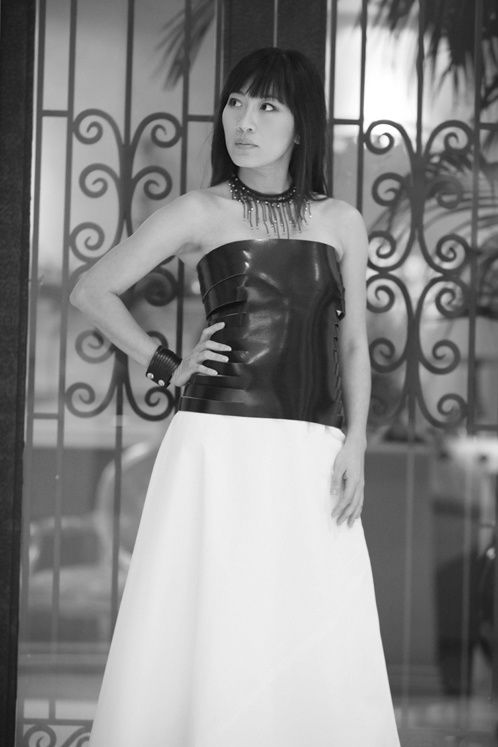 Fully buckled in the back.
Here is the dress without Ann D belt. I accidentally found this dress at the old Calvin Klein boutique store in Dallas ( used to be in Highland Park Village) after months of looking for my wedding dress at lots of bridal salons. The ones at the salons have mostly more details and lots of things going on. I just wanted a white, simple, sleek and stylish dress, because I also wore two other dresses (one traditional Vietnamese for my mom's family, and old century Chinese style dress for my dad's family) which has more details and busy. This dress is two pieces; the opened back top and the full long A-line skirt and it was perfectly worn for my first dance (I had my hair up with crystal tiara). Another reason that I chose this dress is because it's less expensive than a real bridal dress, and I want to wear it again for a fancy party or gala night or something like that…I don't want it just hanging in my closet, and after all, who knows if my kids will want to wear it for their special day. But when they saw me wearing this dress for the photo shoot, they say that they want to wear it for their high school graduation day. I hope it will fit them 😉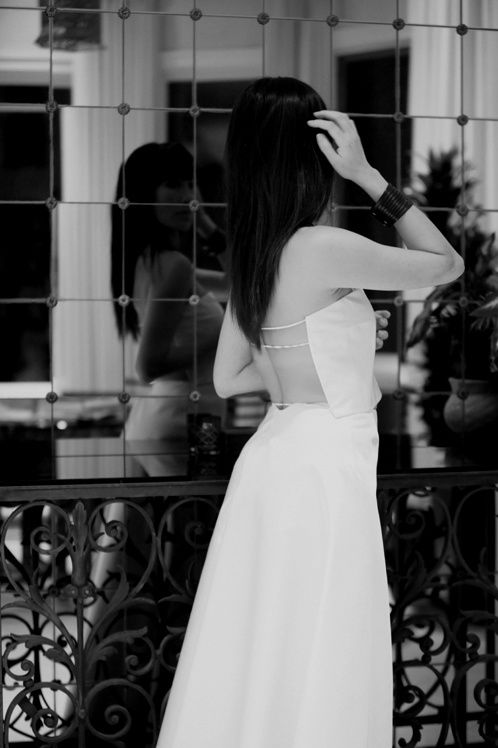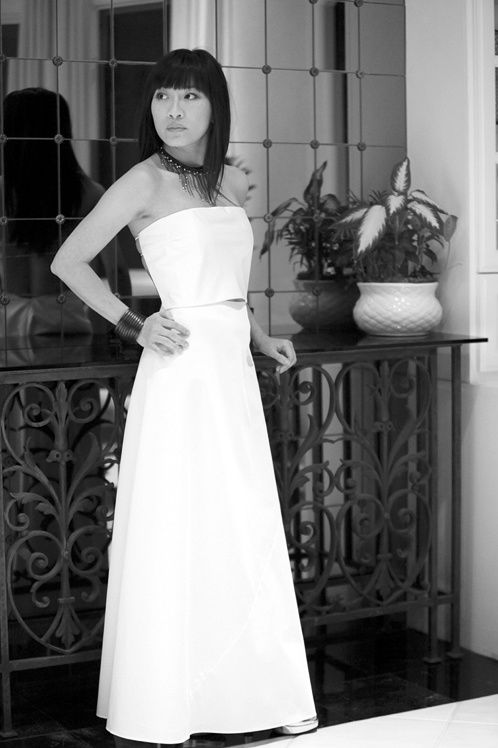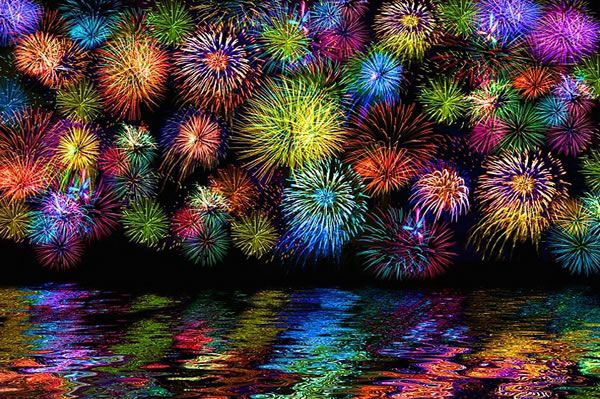 Once more wishing you all and your family a wonderful, joyful, peaceful, healthful, delightful, successful new year 2010!!!!!!!
See you next year 😉 when I get back home!
Big hugs and kisses…Hanh 😉
Ps: Necklace by Annie Costello Brown. It can be worn single layer (as you see I had it on in the previous post in the first outfit with Yohji grey top) or doubles layers.