As you can see at the Rick Owens runway fall 09, it started off in dark black (we see this color most at his show). After a few solid black monochrome looks, all that suddenly shifted into icy blue, pearly gray, palest beige. All the genius of his vision came to light-the color of future, but classic. After that, we've seen those colors all over the runway of spring 2010. It's become fresh and it has the color for this fall and for the future.
You also see every look was constructed around a high-necked, strong-shouldered leather jacket at his runway fall 09. This is one of the looks.
I have to say that this futurist-classic jacket is the ultimate style statement, an investment piece. I paired it with similar shades for a fresh fall aesthetic; Madewell tee, F21 leggings, Nicholas Kirkwood for Rodarte shoes. These shoes are also a statement piece in this outfit, so I keep jewelry free and light make-up.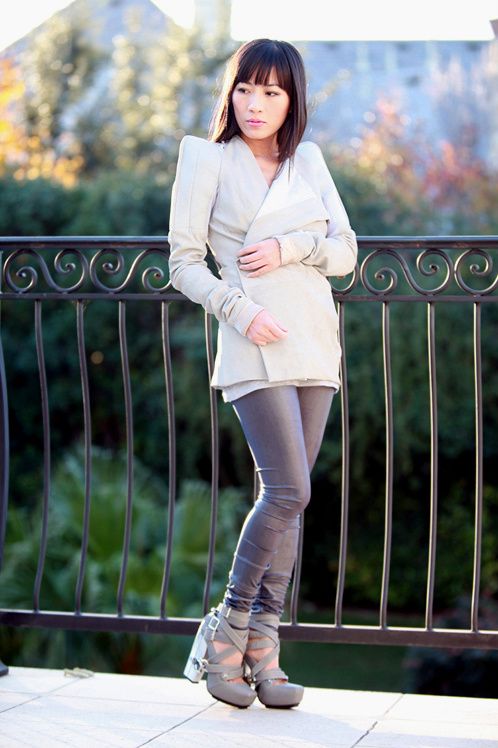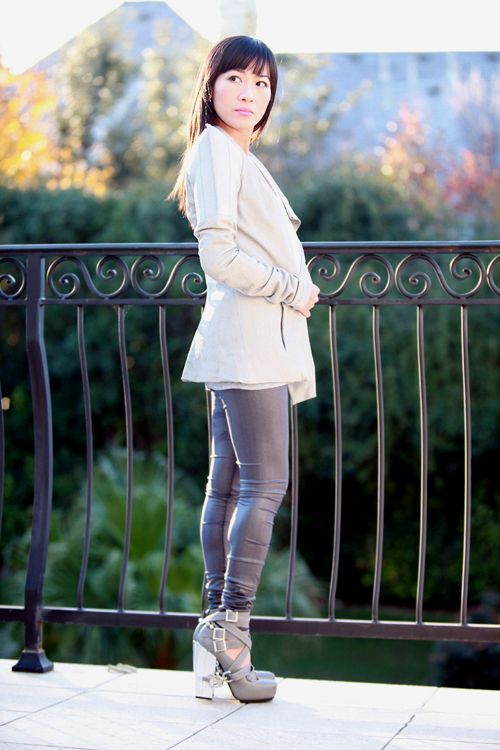 GOOD TIME FOR BAKING
December is an exciting month of the year; Xmas lights, Xmas music, Xmas shopping, Xmas party, time for family and friends to get together with joy. All of this gives you a great feeling of Xmas spirit. It is also the perfect time for baking. I've been enjoying baking with my kids; pumpkin bread, banana nut bread, fruit pie, cookies… things they love to do, too. Every year, this month is a baking-marathon for us and we love it!
My kids enjoyed helping me to repair the crust for baking berry pie.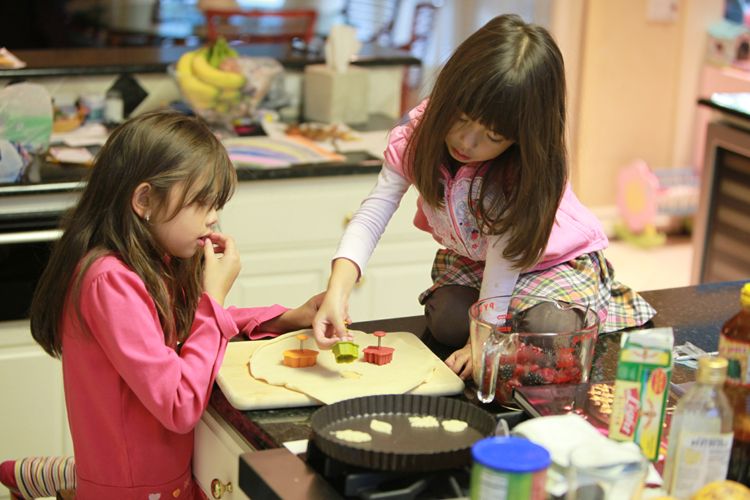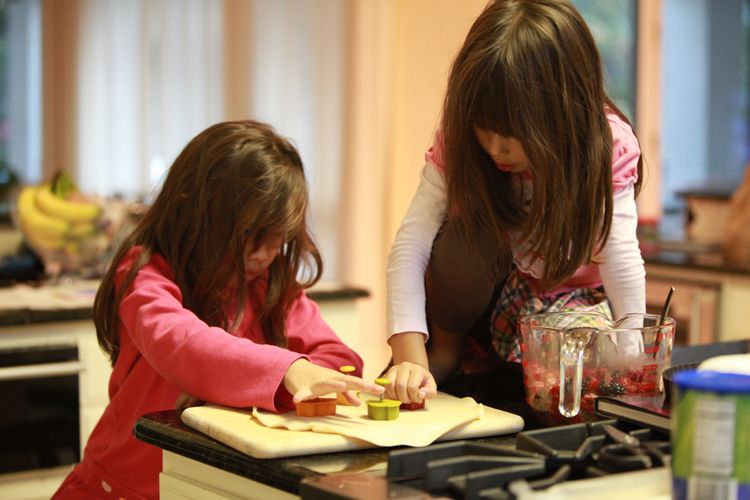 Berry pie.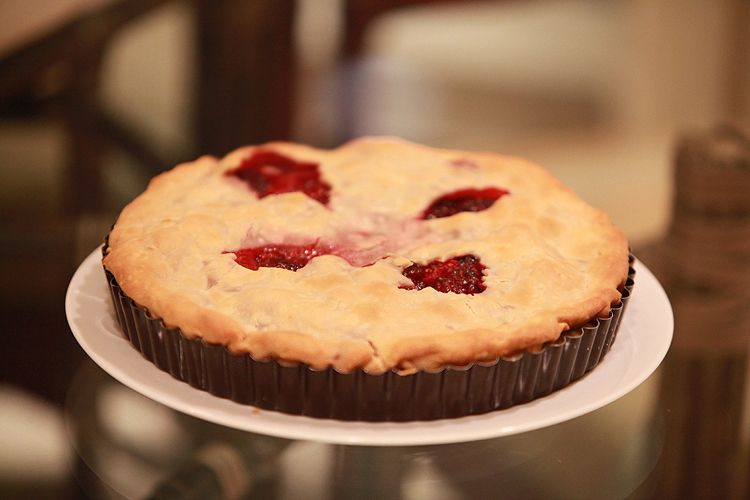 They enjoyed doing cut-out cookies.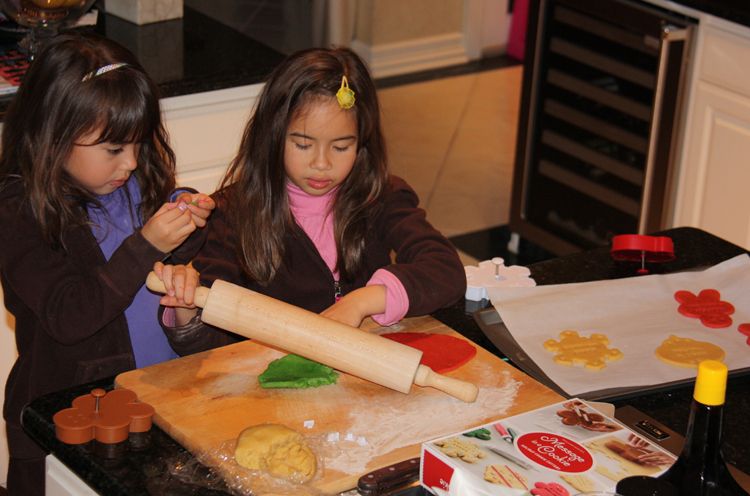 Enjoy conversation with sister.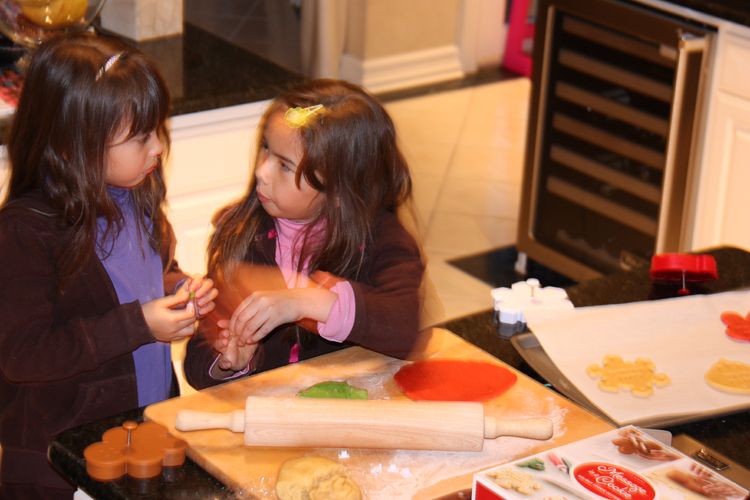 This is how the cookies turn out. The cookie cutters were recently bought at Williams Sonoma. The fun thing about these cookie cutters is that you can create your own messages. And here are: Happy Holidays, Season Greeting, Life in Travel…really fun!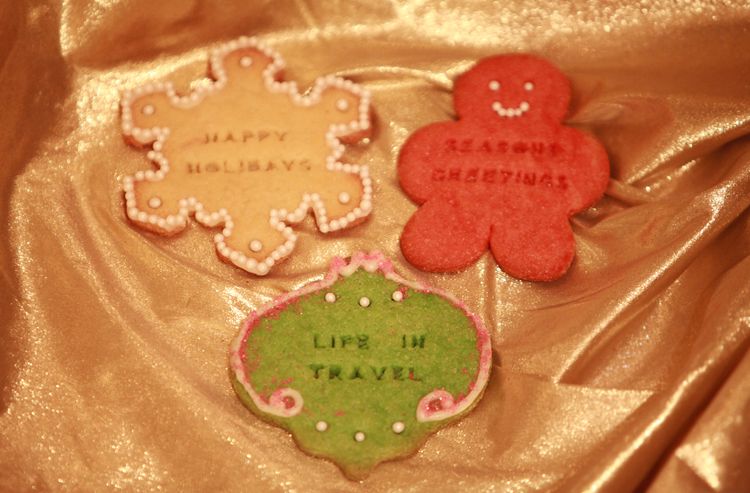 Hope you all have a joyful weekend with family and friends!!Happy holidays!!!
Big hugs…Hanh 😉
PS: Don't hesitate to ask for the berry pie recipe if you want it!