Rajasthan is the largest state of the Republic of India in terms of area. Though a desert with a few hilly spurs, Rajasthan is one of the world's most colorful regions, with heritage that spans the historic and the chivalric, blending it with the artistic and the aesthetic. Rajasthan is replete with splendid palaces, temples, wells, exotic wildlife sanctuaries, colorful festivals, and rich culture-in brief everything that travelers find interesting. I hope that one day I would visit Rajasthan with my kids when they're big enough and ready for interesting and exciting adventure.This book, Rajasthan (text by Dhamendra Kanwar ), is a tribute not only to their kingdoms and the culture they developed, but also to the joie de vivre which marks the people and their lifestyle even today. In this book with amazing photography, you will learn alot and get inspiration through their architecture building, their lifestyle, especially their clothing and jewelry which we like.
Jaipur's signature building is the Hawa Mahal.
Tonk was a Muslim kingdom, the only one in Rajasthan, and its Suehri Kothi or Golden Palace is appropriately named for its gilded interiors which are among the most lavish in Rajasthan.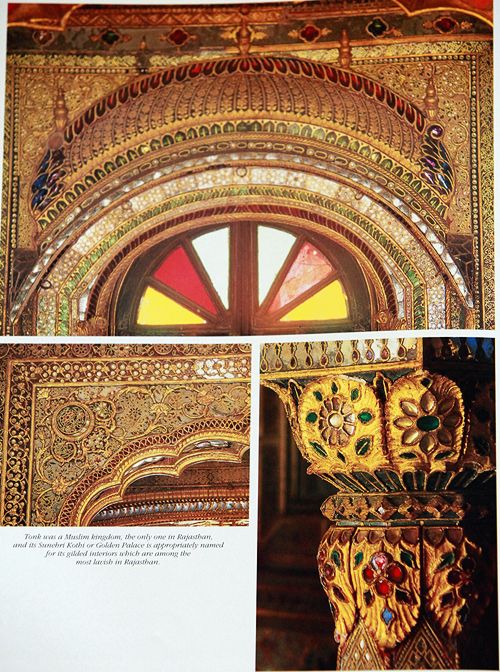 JEWELRY INSPIRATION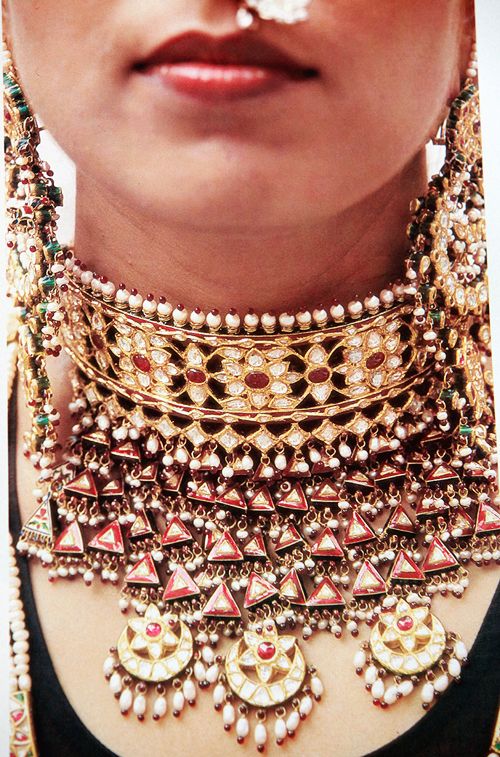 Her jewelry reminds me of my Dries van Noten scarf spring09.
Her jewlery inspires me to bring out my beautiful Dries van Noten scarf which was made in India. I paired it with a Janis Savitt necklace, RO tank, Zara leggings, Christian Louboutin ankle boots. The scarf and the necklace for this look were inspired by reading through this book.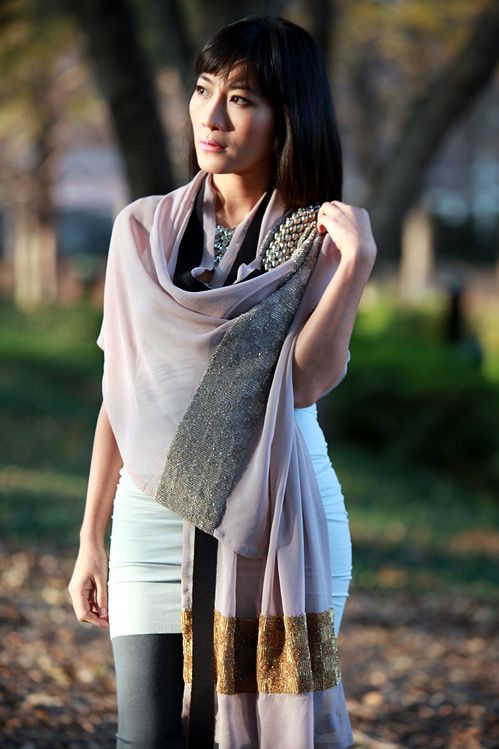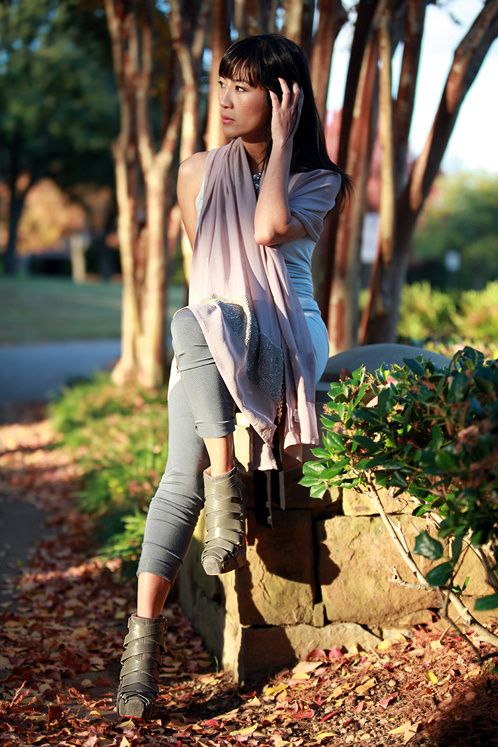 The jewelry of Indian lady also reminds me of Dries van Noten sandals-spring09, especially these pairs. Photo from style.com
Wishing everyone a wonderful day!!!Thank you for reading!!!
Kisses…Hanh 😉