I got the cutest tag from
Mads
to find 7 red things in my room or house. I'm not a red person. But luckily, my living room has been transformed with lots of red during the Christmas season,
so there are tons of red things around me. I'd like to pass this tag to
Mom and Son
,
Bisou-Joue
,
Mode Junkie
, for 7 blue things around the house. I hope you have fun with this tag. Here are my red things:
The Tibet art- watercolor hand painting hanging over fireplace brought home from Tibet; red candles on the mantle; red ribbon; red stockings; red Xmas Santa toys…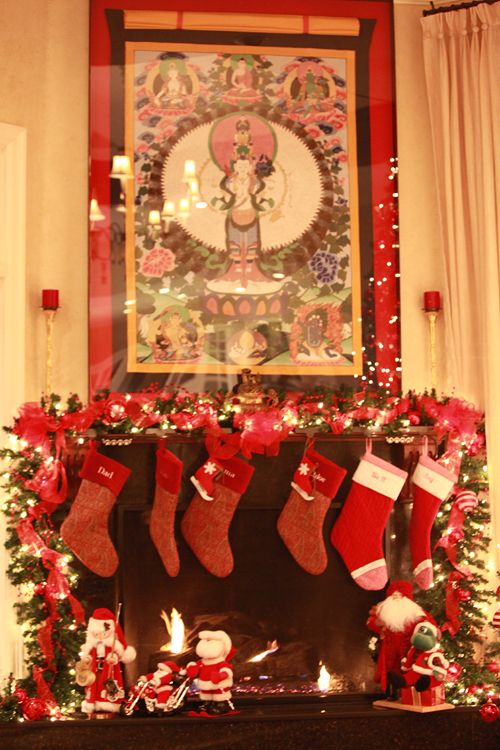 Xmas tree with red ornaments.
This hand made red quilt with mirrors was bought home by my hubby from India.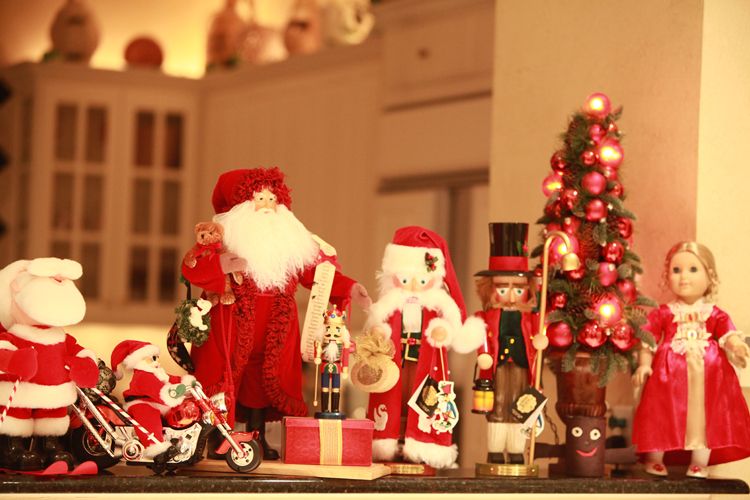 Red throws.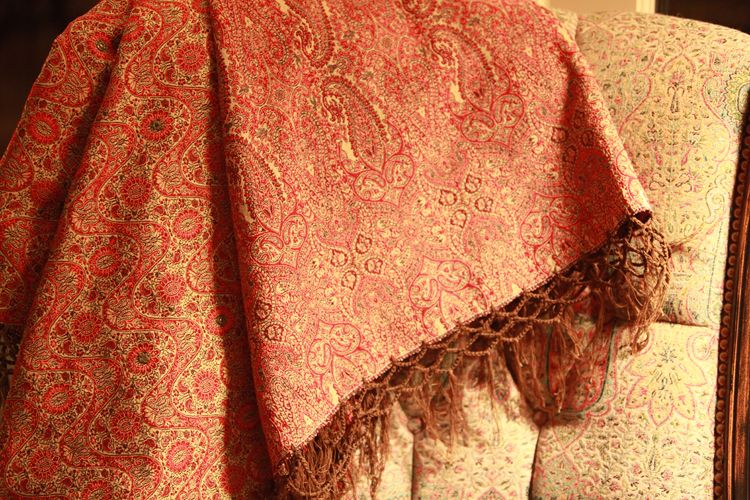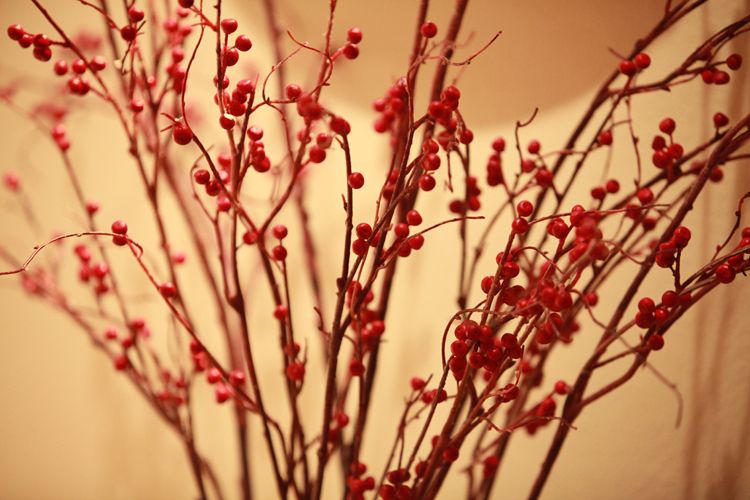 This is also something red; Tao sweaters paired with second hand Comme des Garcons skirt, Jil Sander thigh high boots. It was below 40 F degrees when I had these photos taken, I had a thick jacket on but it's not showing in the pics. This year, the weather is much colder, and this reminds me of 15 years ago when I just moved here. The first couple of winters was pretty cold like this year, then it started getting warmer…I've been enjoying this cold, so that I can dress in layers and bring out the leather jacket, sweater, hat, scarf, gloves, boots…especially sitting in front of the fireplace, drinking hot chocolate, telling stories with my hubby and my kids – it is such a cozy feeling. Nice thing about winter in Dallas is that it's cold for a week or so and then it has a couple of warm days to take a break from the cold. It normally snows a couple of times during winter, I wish we had more…beautiful snow! because my kids just love it. Although it's uncomfortable if it's too cold, as it is up north.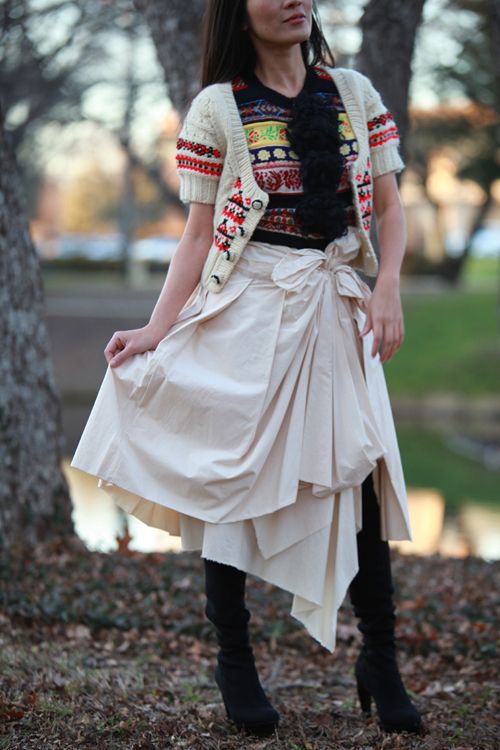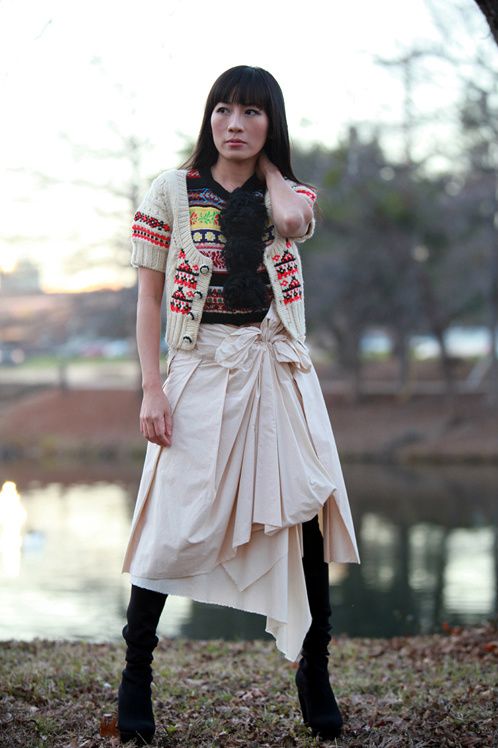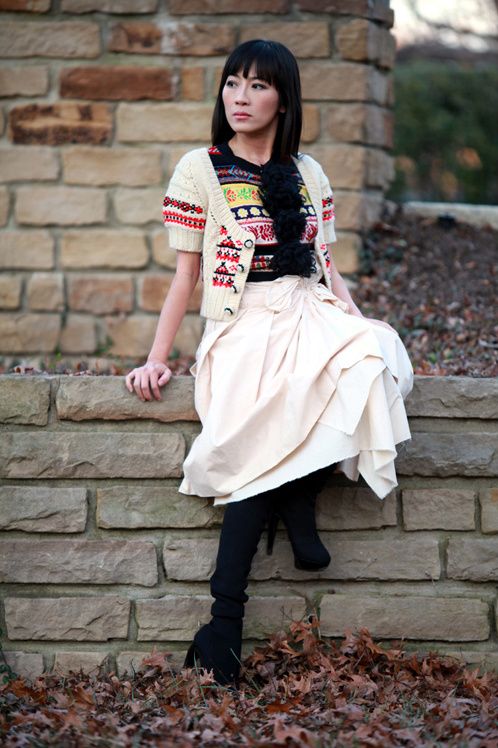 Remembering the past posts, we had pics taken for the family Xmas card and this is what it looks like. The kids' pic is more clear in person.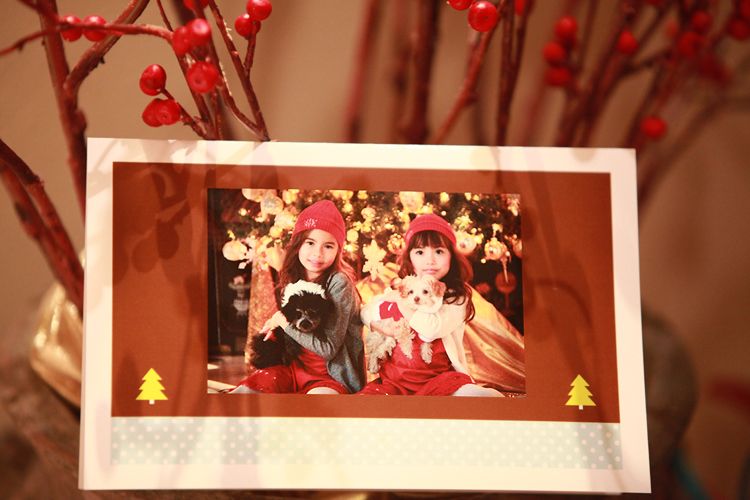 I wish this holiday season brings peace, love, joy to you and your family!!!
Merry Christmas!!!!
Kisses…Hanh 😉