Look # 1.
Rick Owens jacket, Fallon necklace, J Brand jeans, Ysl boots.
RO jacket, Annie Costello Brown necklace, J Brand jeans, Balmain suede boots.
Look # 3
Club Monaco and Marc by Marc Jacobs scarves, Ann D 14 buckles belt (the belt can fully buckle), J Brand jeans, Givenchy boots. Every time, I wear this belt and I remember Martina. She owns one and said "I can't breath" when she wears it. Well, to be honest, it's little hard to breath…We love it, so we sacrifice for fashion 😉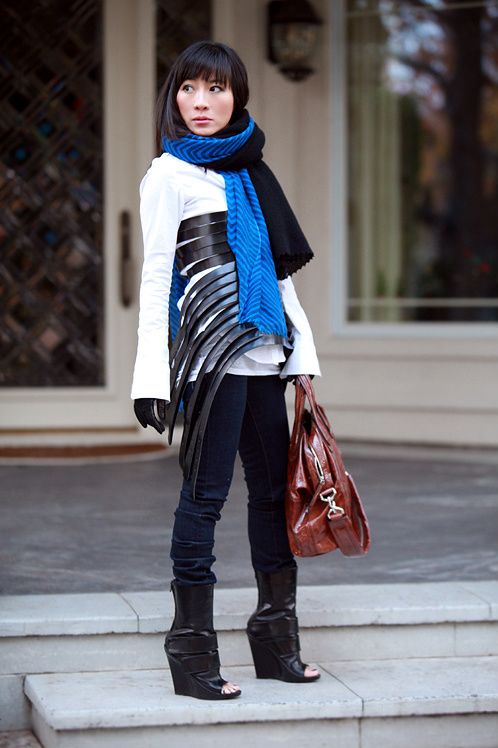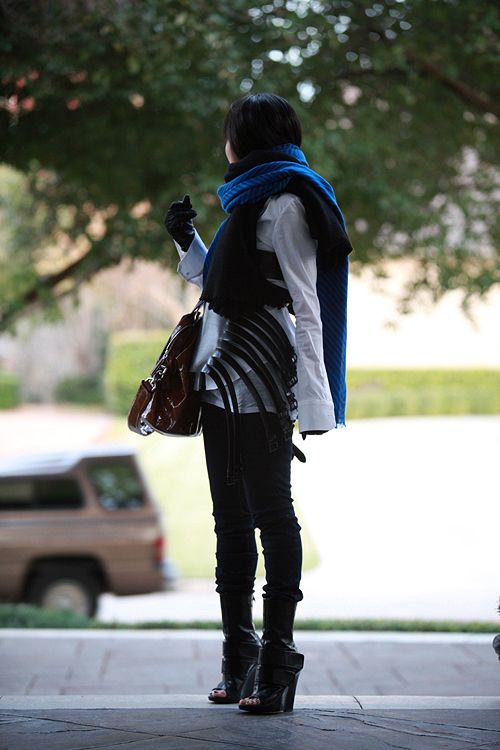 Hi everyone,
I hope you're doing well. I can't believe that Christmas is arriving just around the corner, and soon after it'll be 2010. Time is flying. I'm getting older and my kids are getting bigger…I don't want to get older OR my kids to get bigger..but that's life. Oh, well…I need to be ready for new adventures when they are getting bigger. Anyway, are you ready for Christmas? How are you doing with your Christmas shopping? I still have a long way to finish. December is a very exciting month….Let's make it even more exciting, Life-in-Travel has a give-away gift. This is the last gift of the year in appreciation of my fabulous readers who have been supporting my blog. Without you my blog would be nothing. It means a lot to me. This time, the give-away gift is $125 cash and everyone can enter by simply submitting a comment. I will randomly pick a winner and it will be announced on the next post. Make sure to leave your name. GOOD LUCK to you all!!!
Wishing everyone a fabulous and joyful weekend with your family and friends!!!
Happy Holidays!!!
Kisses…Hanh 😉