Wearing: Rick Owens jacket, Jil Sander over knees boots, F21 dress which I bought so long ago. I'm wearing it for the very first time and also like to wear it backwards for this look.
I don't really like my face expression but I like other elements in this picture. Necklace by Annie Costello Brown.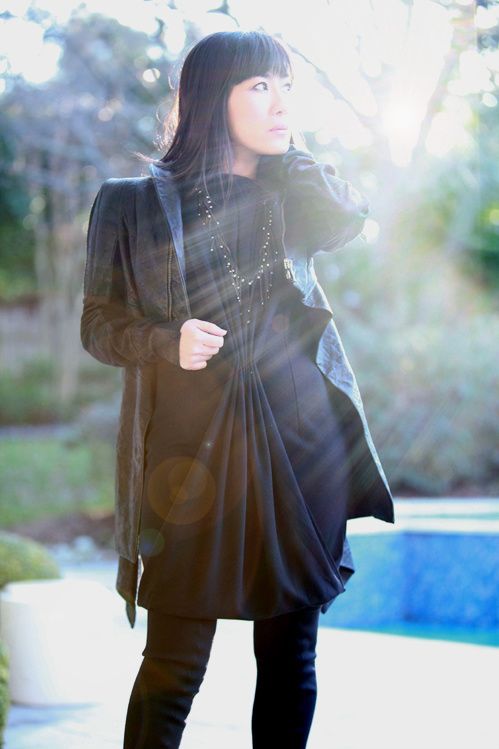 Zipped up.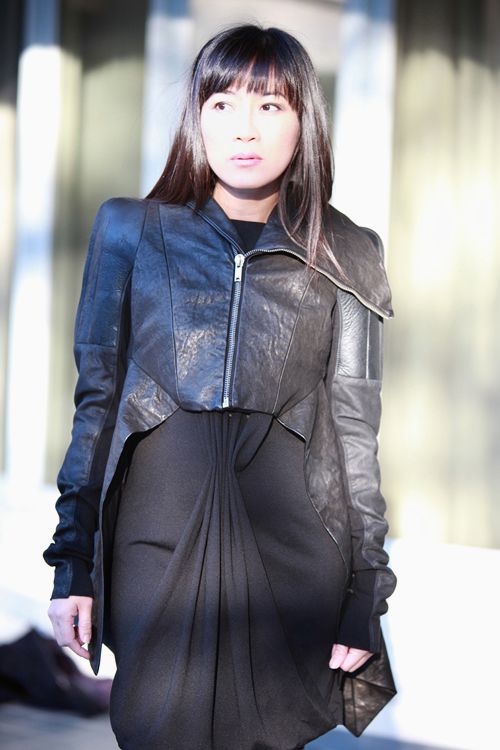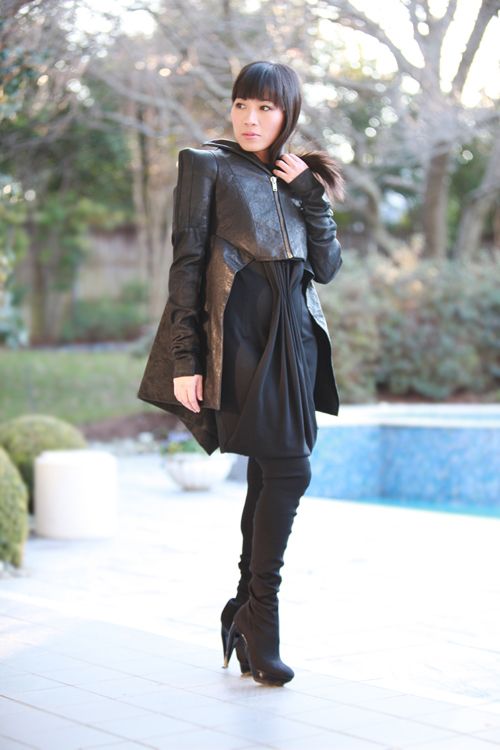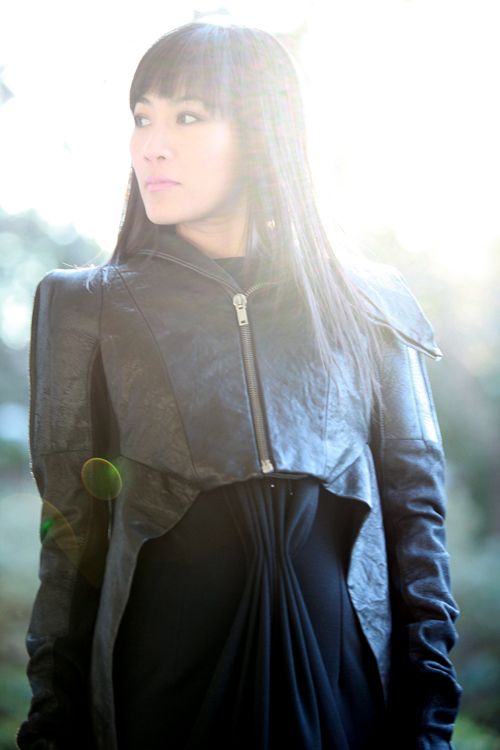 A few people have asked me for tips for packing and traveling. I always like to take advantage of mix-and-match clothing as much as I can. Here are some things to think of when you pack clothing for your trip:
What is the country or city that you are going to? Paris, New York, Cancun, Hawaii, Amarillo or some places in deep countryside in Vietnam?

What is the season?

Your trip will be casual or fancy or both?

What are your activities on the trip?

Shoes: I usually bring one comfy pair for walking, one fancy pair for dining out, one pair that you can dress up or dress down. Make sure the shoes you bring can pair with your outfits that you brought along with you.

Make-up: limit things in this area because it could make your bag heavy. Just bring things that you really need such as 1 lipstick, 1 small eye-shadow case, blush, a small sample of foundation., etc…

Skin care : I just bring a small sample of face lotion and eye-cream and face cleanser.
I hope this will help some of you that want to know some tips for packing. It's okay to repeat your outfit on your trip 😉
Wish you all a joyful weekend with family and friends!!! Thank you for your reading and your comments!! Big hugs…Hanh;-)
PS: click here and here to see more of my styling for this Rick Owens jacket.