It was about 20F degrees on that day. So cold that when we took these pictures this outfit was not warm enough. You can see that I was shivering in the pics to fight the cold. I rarely wore red in the past, except my Chinese wedding dress. But I'll eventually add more red into my closet. That is one of my new year resolutions.
Wearing: Yohji Yamamoto poncho/sweater, red plaid F21 shirt, the Row leggings, Ysl boots fall 08, DIY fingerless gloves, my old Vera Wang necklace ( Lately I've been enjoying wearing this necklace and it can be adjusted long or short, love it).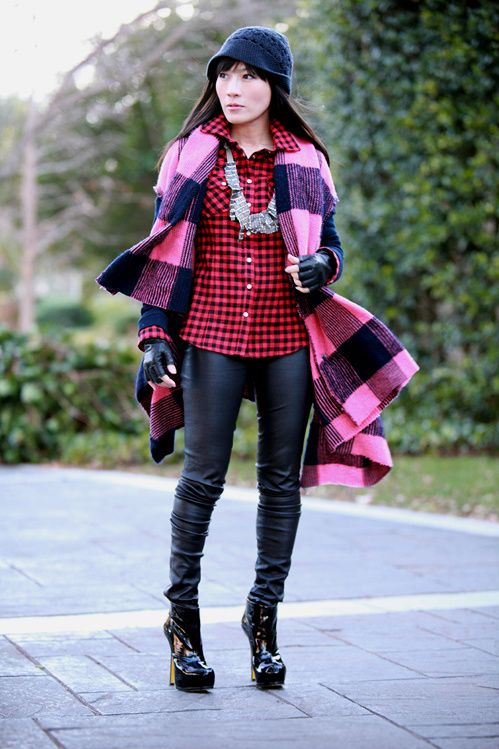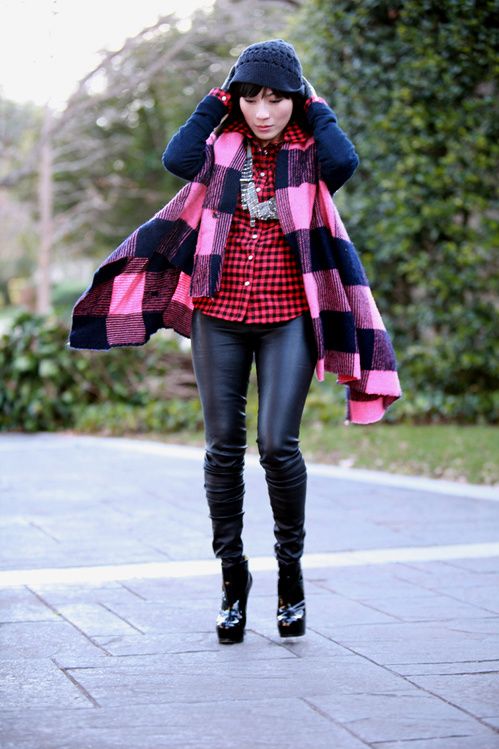 This poncho/sweater has many buttons for you to snap and twist for different wrapped looks. The look below is one of the wrapped looks. Click
here
to see more this sweater that I styled it different look in my old post.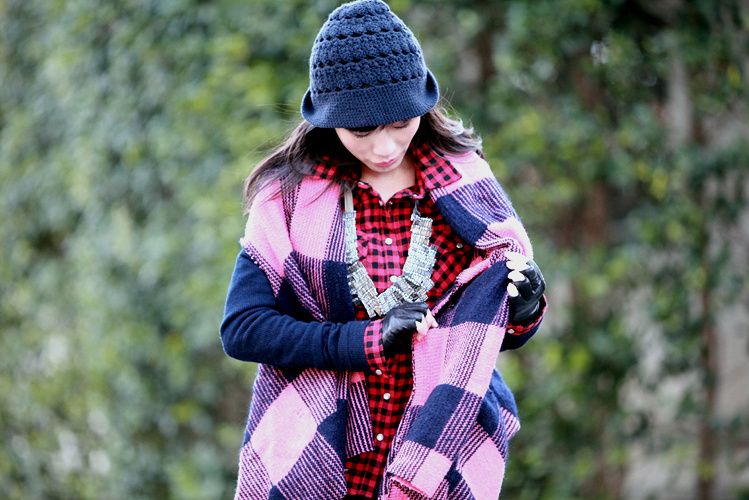 Thank you all for visiting, your comments and support!!
Wishing everyone a wonderful weekend and fabulous week ahead!!
Big hugs…Hanh;-)
Ps: I've been receiving requests from some of you that want me to post about
my skincare products
. Please, click
here
to see.