Nikko, Japan.
One time long ago in late winter, we visited a city called Nikko in Japan. It was cold and the city was covered with thick white snow…magically beautiful!..The city is located in the mountains of Tochigi Prefecture, Japan, and approximately 140 km north of Tokyo. It is the third-largest city (by area) in Japan, and a popular destination for Japanese and international tourists. There are also many famous hot springs in the area. Elevations range from 200 to 2,000m. The mountains west of the main city are part of Nikko National Park where you can see some of the country's most spectacular waterfalls, such as Kegon Falls, Lake Chuzenji, which also has scenic trails. The fastest and most convenient way to access Nikko is on the private Tobu Nikko Line from Tokyo's Tobu-Asakusa station.
Lake Chuzenji is a marvelously scenic lake in Nikko National Park, its elevation at the surface is (4,124 ft) 1,269 m.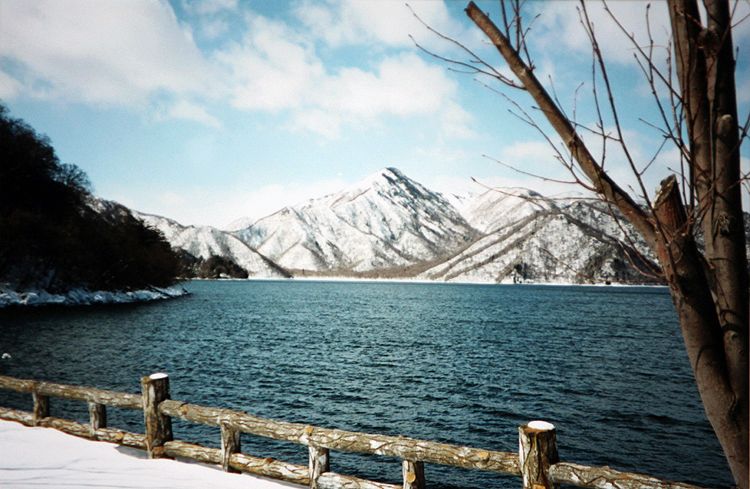 The view from our hotel room.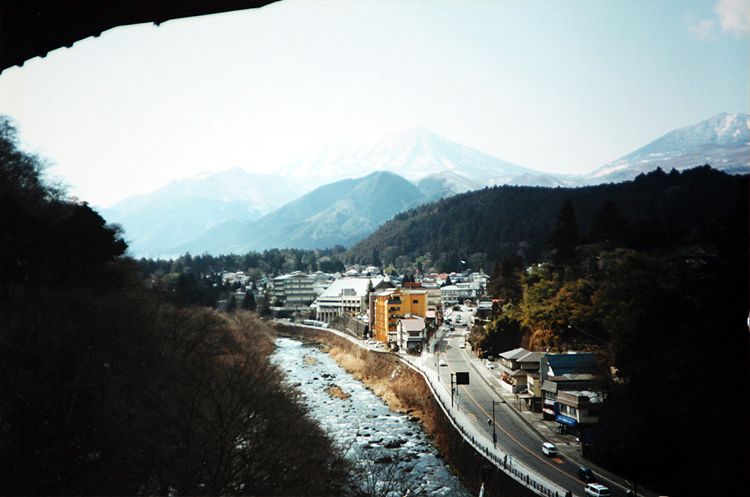 There are about 48 waterfalls around the Nikko area, and Kegon Falls is one of the three famous high waterfalls in Japan (97 meters high). It's located near lake Chuzenji and has long been a favorite place for young Japanese lovers-as well as for people committing suicide. But apart from that, the falls are frequented by tourist buses and has lots of souvenir shops outside. Because we visited Nikko in late winter, Kegon falls was partially frozen and covered with snow..It's truly beautiful. The photo doesn't do it justice.
This photo below is from google, I just wanted to show you the Kegon Falls without snow.
Misao Fujimura (1886-1903) wrote a suicide poem (click
here
for his poem) on a trunk of a tree in Kegon Falls. After finishing his death poem, he jumped. This place becomes an ill-famed spot for sorrowed and desperate young people, mostly to those who are brokenhearted.The picture below is of a female God that was created after many deaths to protect people from committing suicide.
Just pretty snow in Nikko National Park.
There are many historical sites in Nikko that attracts tourists, including Futarasan-jinji Shrine, Nikko Toshogu Shrine, Taiyu-in Shrine which dates to the year 767, and these are UNESCO World Heritage sites. Unlike most Japanese shrines, the buildings here are extremely ornate, with multicolored carvings and plenty of gold leaf that show heavy Chinese influence.
The Five-story Pagoda, Nikko Toshogu Shrine. It's the burial place of the dynasty founder Tokugawa Leyasu, and the most extravagant of them all.
Yomeimon Gate, Nikko Toshogu Shrine, is known as one of the most beautiful gates in Japan. It's decorated with detailed carving of mythical creatures.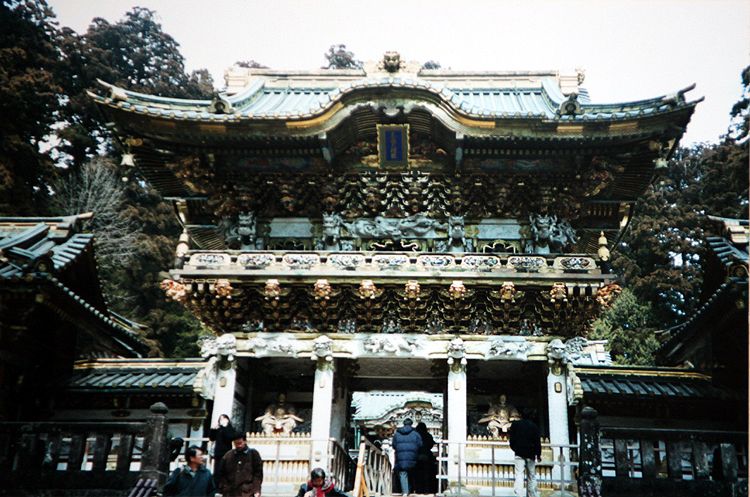 At the Nikko Toshogu Shrine, the Kairou buildings are decorated with colorful carving of flowers and birds.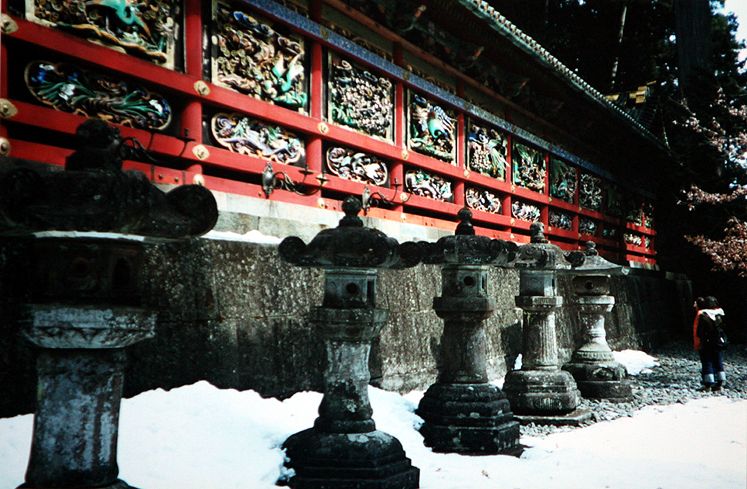 Taiyu-in Shrine is the mausoleum of Lemitsu-byo Taiyu-in, Tokugawa Leyasu's grandson.
Bell Tower at Taiyu-in Shrine.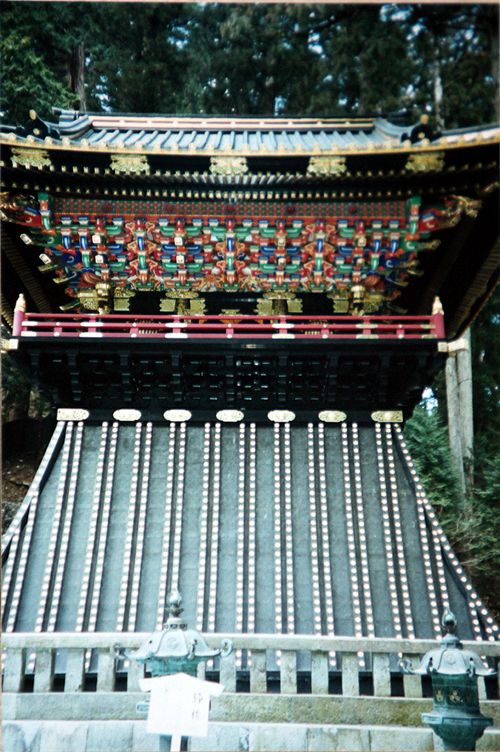 Sweet-Look of Moschino.I've have so many sweet memories about this dress; wearing it so many times for dates with my hubby when we just had our first child, the time that we were so new at parenting. Now, looking back, we are much more mature in this area ;-). Feeling like wearing this outfit last week.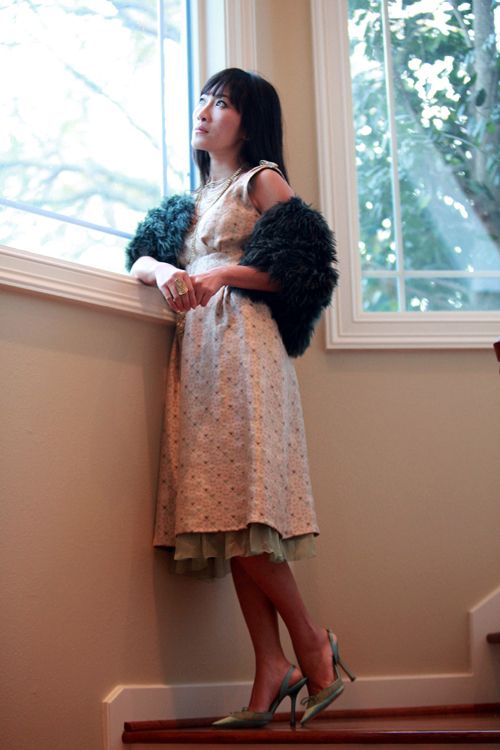 Marni fur vest.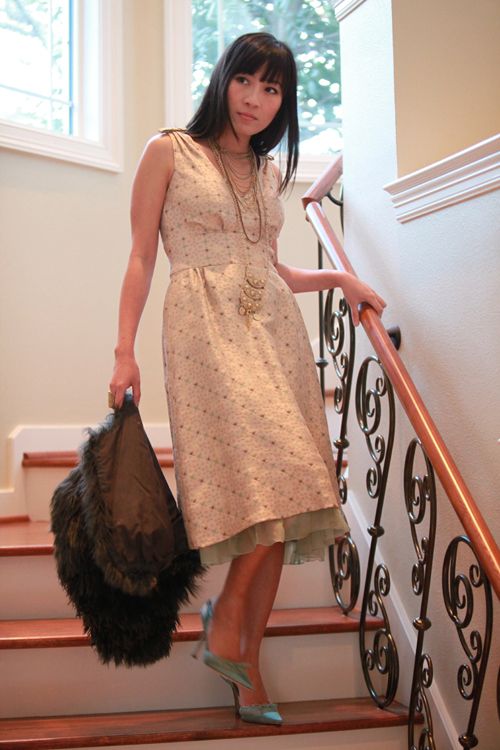 Also, my first owned Jimmy Choo shoes.
Casual-Look Of Forever 21Wearing: Pierre Hardy shoes, Club Monaco tank, and my newest purchase from Forever 21: F21 jacket, scarves, leggings.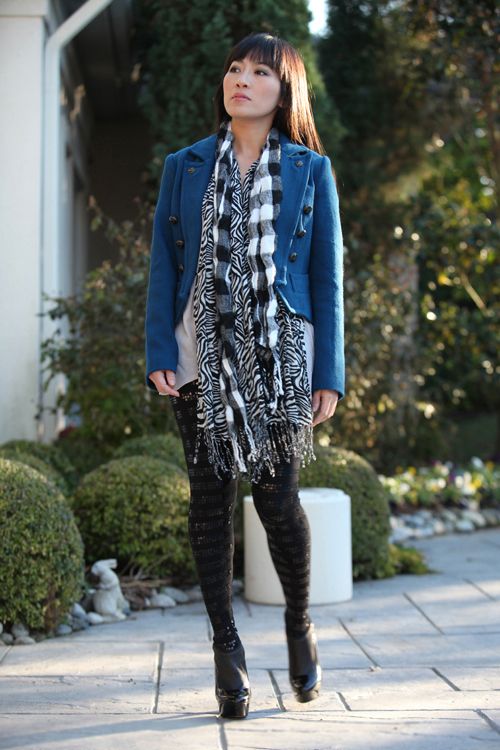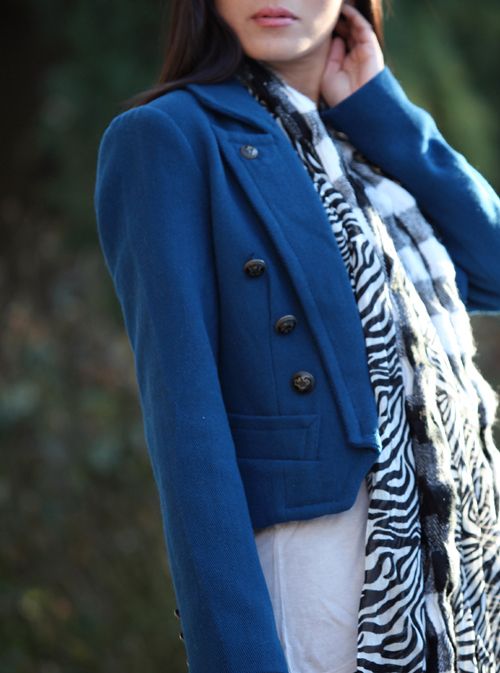 Thank you all for reading. Wishing everyone a wonderful day!!!
Hugs…Hanh 😉