Spago, Bachelor Gulch.
On my last ski trip, I had a chance to dine at the famous Spago restaurant. The master chef, Wolfgang Puck, teamed up with the award winning Ritz Carlton to open a Colorado ski outpost of his legendary Spago at the Bachelor Gulch resort. Spago continues to set the standard of cuisine, service and style. The mood at night might be casual-sophisticated, chic, edgy and playful ( ladies in hot jeans, fab furs, killer heels, and Uggs; tables of children digging into fries), but the food coming out of the big open kitchen is definitely serious. The menu features Spago's classics from over the years; contemporary American, regional European cuisine with Asian influences in a sophisticated as well as new signature dishes prepared using ingredients from local organic farming. I have to say the food and the service are impeccable. There is a kid-friendly environment and they offer a great menu for them, even Mickey Mouse shaped pizza which my kids love and ordered it almost every time we ate there.
Sear Ahi-tuna salad.
At dinner, you would be remiss if your table didn't sample the spicy tuna tartare in sesame-miso cones with chili aioli, tosa soy, green onions, tobiko and pickled ginger. It's my husband's favorite. Sorry, we ate one before taking photo 😉
Grilled Colorado lamb chop "Chinois style" with hunan eggplant, snow pea and cilantro-mint vinaigrette. Oh, no!..too rare for me, but perfect for my husband 😉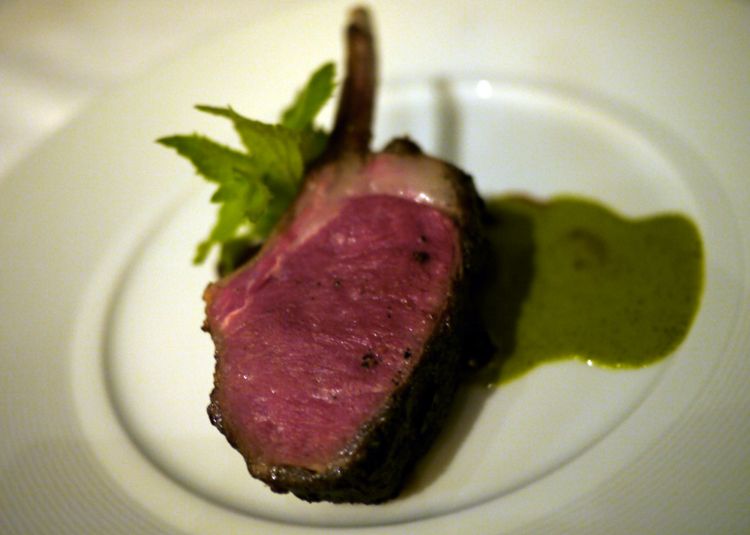 The night before we left for home, we ate there one more time and had a big beautiful dessert Austrian style Kaiserschmarren; creme fraiche souffle' pancake, sauteed organic strawberries. This is the presentation at the table.
Voila! the beautiful dessert at the table. Fresh strawberries and light foam pancake flavor, smelting in your month..Yum…!
Rick owens-Sweater Weather
.
Opened.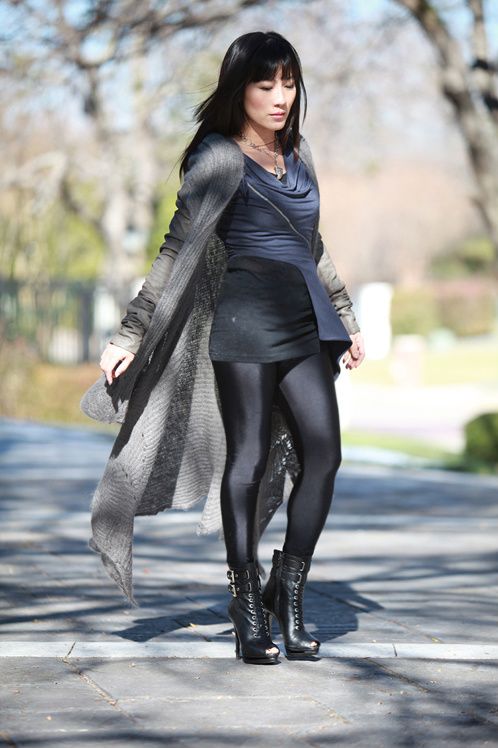 Turttle neck.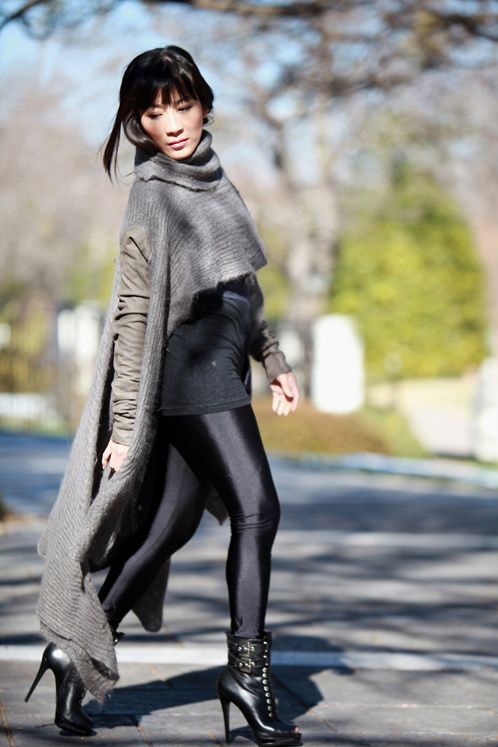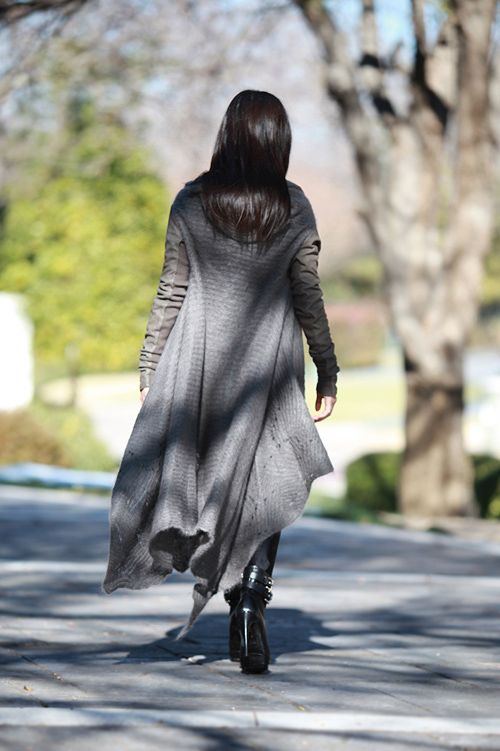 Wrapped.
In Dallas, wearing: last year's Rick Owens sweater and top on sale at Luisaviaroma.com, American Apparel tank and leggings, Lezilla boots.Wishing you all a joyful weekend!!
Big hugs…Hanh;-)