Hi everyone,I hope you all are doing well. It was slow updating my blog last week because I was under the weather. It wasn't fun to have a bad cold, but I feel much better now. A big thank you to everyone for your continuing support and comments. It really makes my day delightful. I feel bad that I haven't recently visited your sites as often as I would like. I hope you all understand that I have a busy schedule with my family, and I try my best to update my blog. Thank you so much for your understanding 😉In this post, I'd like to share with you some pictures were taken before my cold. It's so exciting that I bought this Alexander Wang leather vest at a big sale at Barney's online, a couple of weeks ago.
Wearing with Club Monaco black turtle neck top, Row leather leggings, Sam Edelman boots, Isabel Marant necklace, no brand leather cuffs.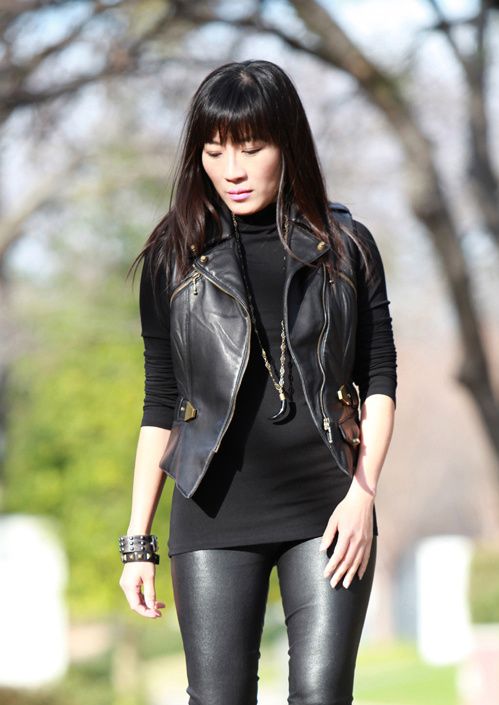 You've probably seen me wearing this DIY skirt before that I made sometime ago. I really love and enjoy wearing this skirt. I have many DIY design-clothing projects but I'm so lazy to make it happen. Sewing requires time and patience, especially if you are not great at sewing. Well, I hope to make it happen some day and share it here with you.
Design of this skirt is in two layers, but I just wore one outer layer for this look.
Jose & Maria Barrera necklace.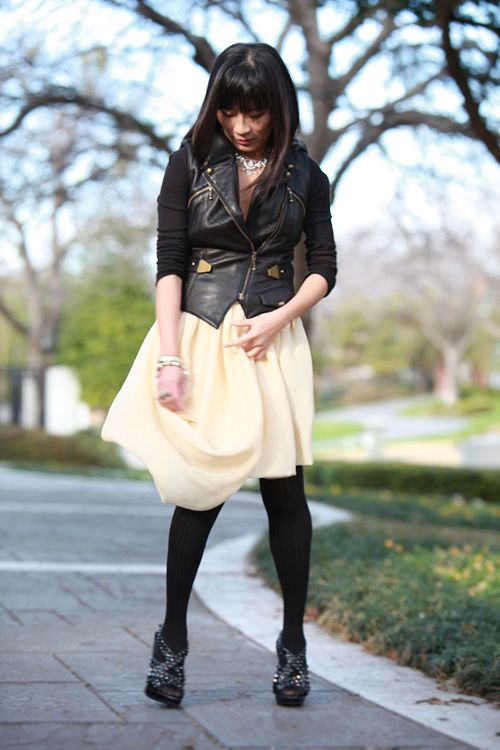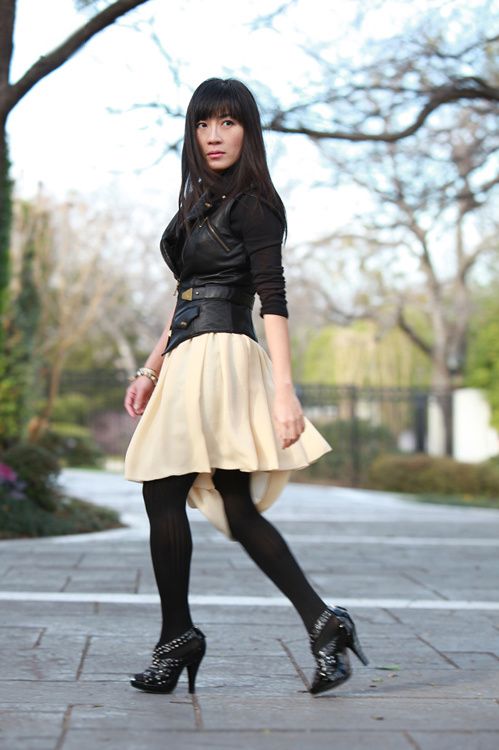 The skull gold leather cuff is by Candice Marks. I'm fastinated with The Woods bracelet because of its charms.
Burberry studded shoes.
This is what the skirt looks like with two layers. Click here for tutoring.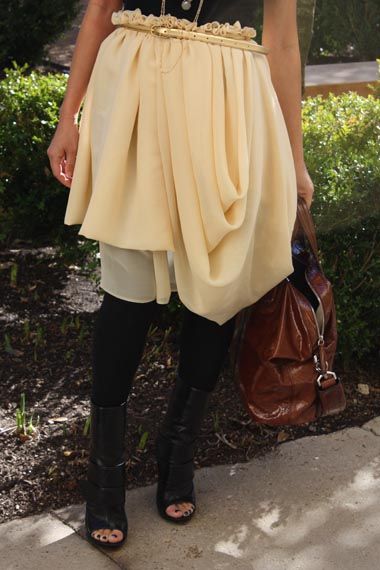 Thank you for reading. Wishing you all a wonderful day!!!