I Woke up in the morning, looked out my window and I was like WOW…Everything is beautifully white. I love to see Dallas covered with white snow. I remember six years ago, it was snowing on Valentine's day and that was perfectly cozy for the day. This time the snow came a couple of days early but it was just so beautiful; I felt like I was in a different city. I took my camera and walked around taking photos. Usually Dallas does have some light snow during the winter, and the weather is very moody and sometimes drops to freezing temperatures. Dallas becomes a frozen town. Here are the photos of fresh snow that I captured yesterday.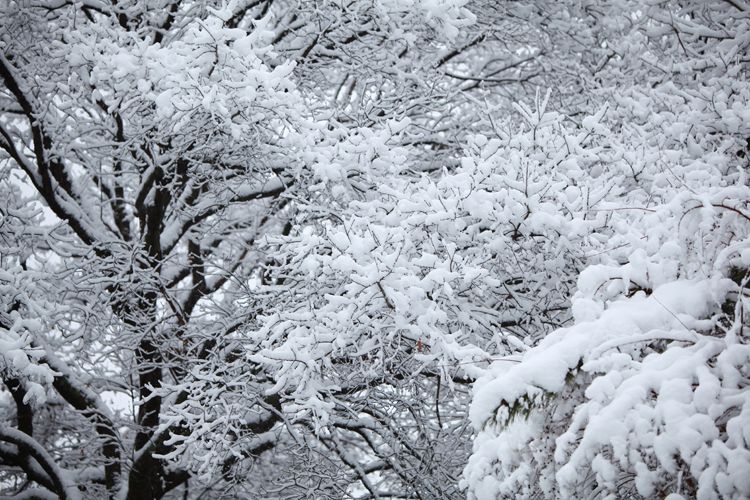 On the road.
At the park.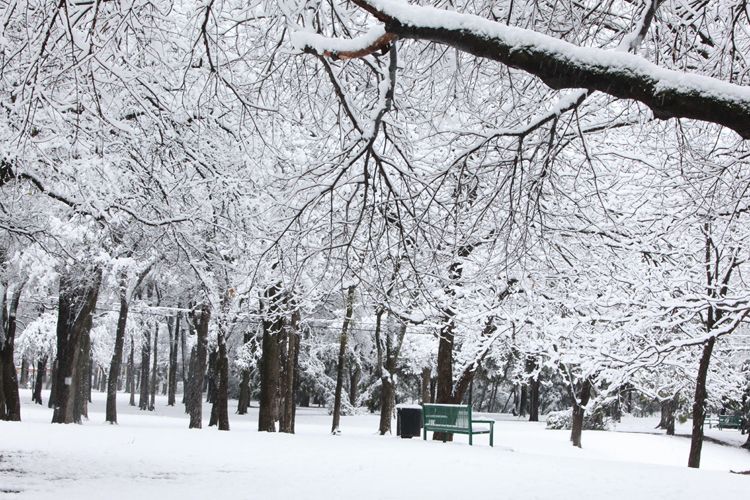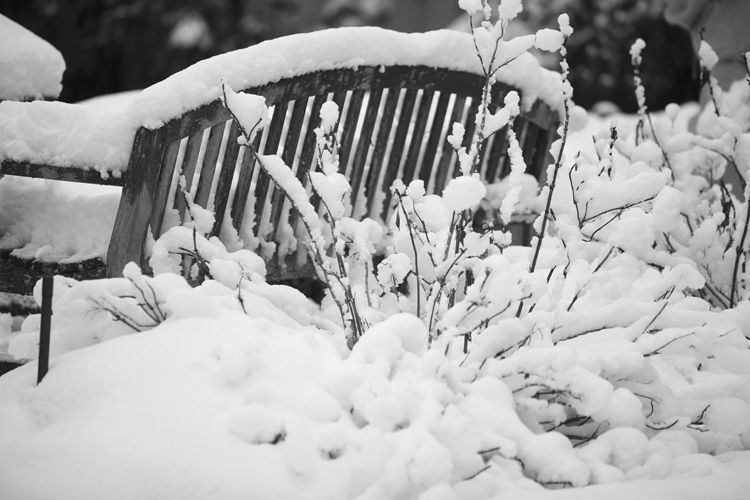 At the small lake.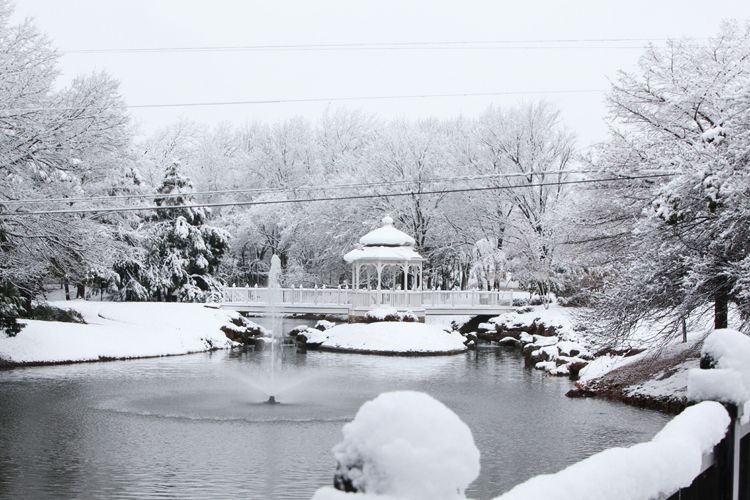 Some Family photos.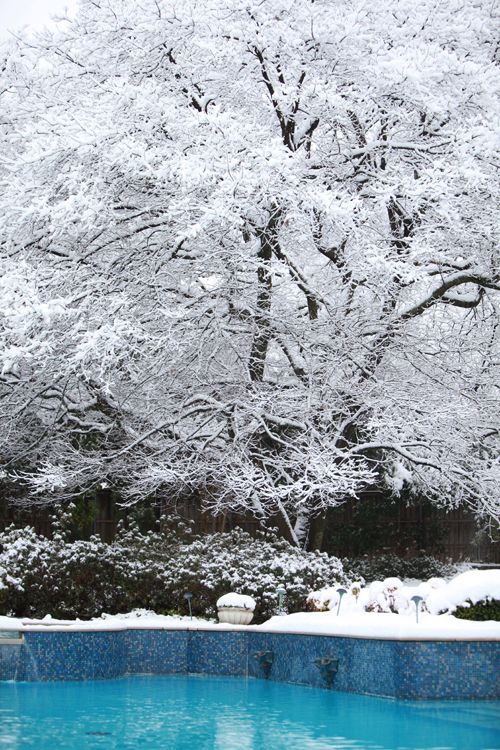 My sweet mom.
My big girl.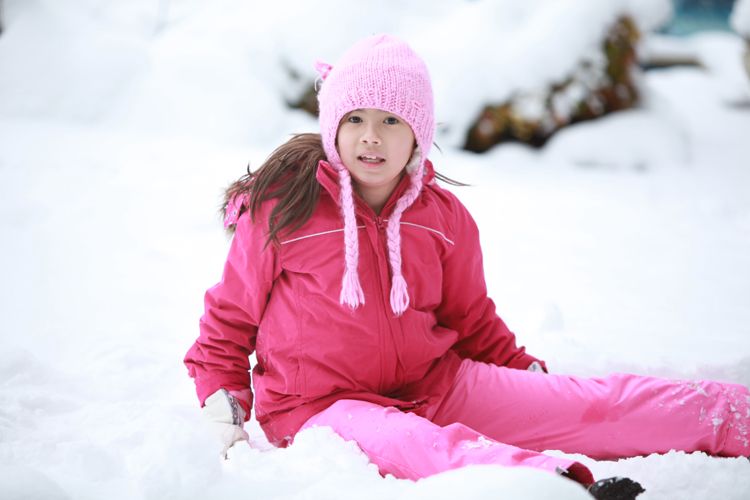 My little girl.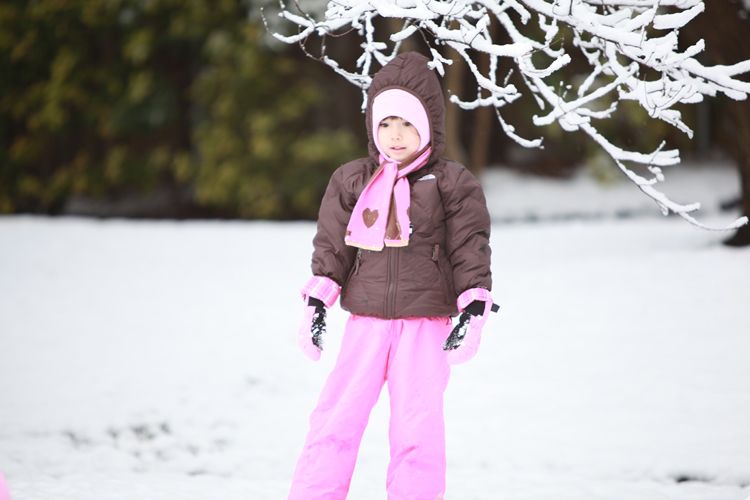 Snow ball fight.
Here comes the cute puppies: Luna and Goldie.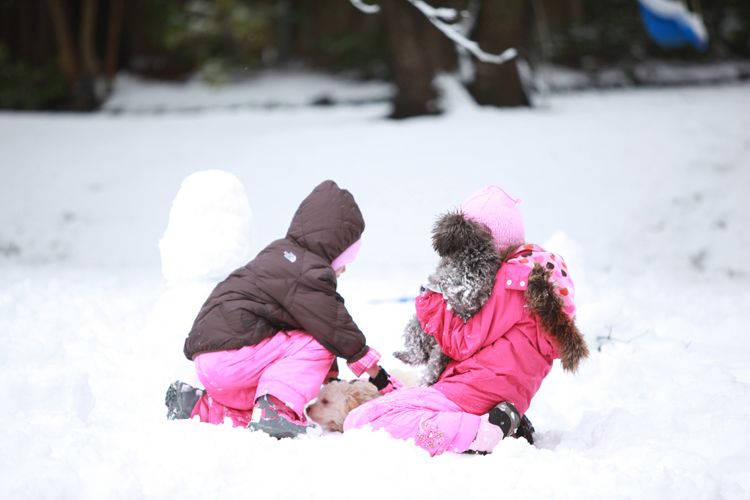 Take it easy, puppies!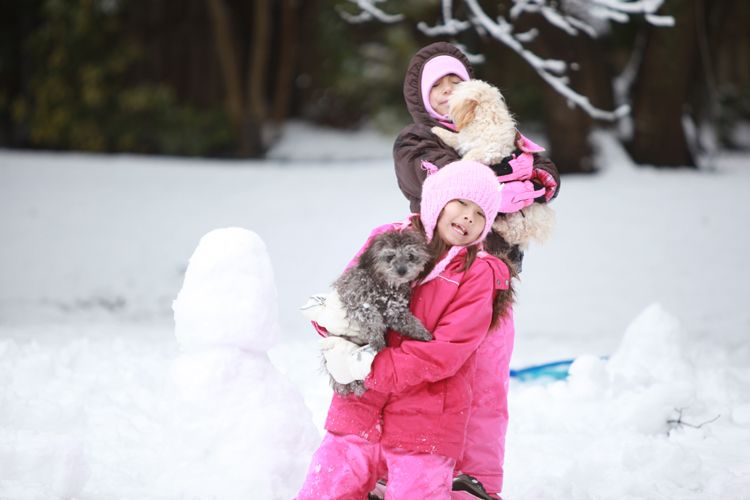 Luna and Goldie wanted a ride on the slide, too!
We built a snowgirl.
Here is the snowgirl! Her name is Peggy.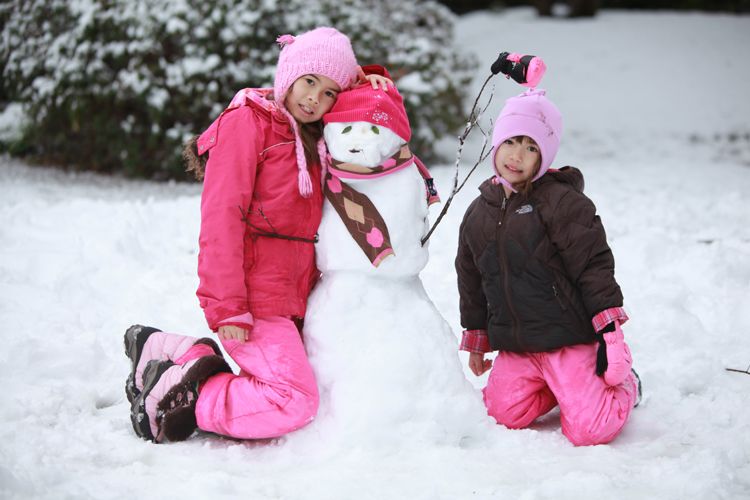 I arranged these flowers for you to wish you a Happy Valentine's Day!! Full of love!! and have a joyful Valentine's weekend with family, friends and loved ones!
Oh, yes, and Happy Chinese New year too!!!
Kisses…Hanh;-)
ps: just add to my link a new blog
Ponyarts
.