My little girl is our rock star in the family. She really knows how to get attention from everyone, and she's just a silly girl who like to make everybody laugh. She is one of the most popular girl in her class. Since my big girl had day camp with her school, so my little one and I all dressed up for a lunch date on the past weekend. We absolutely had a wonderful time together. Her look was inspired by Jcrew for Kids look; ruffles top, sweater (not seen), and leggings from Crewcuts.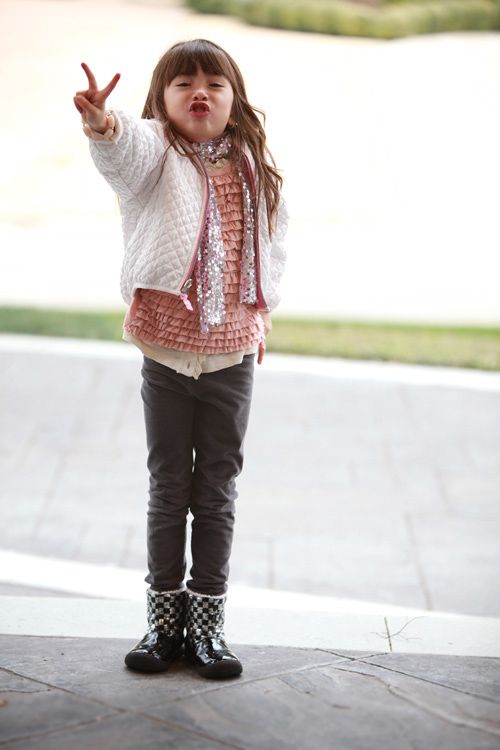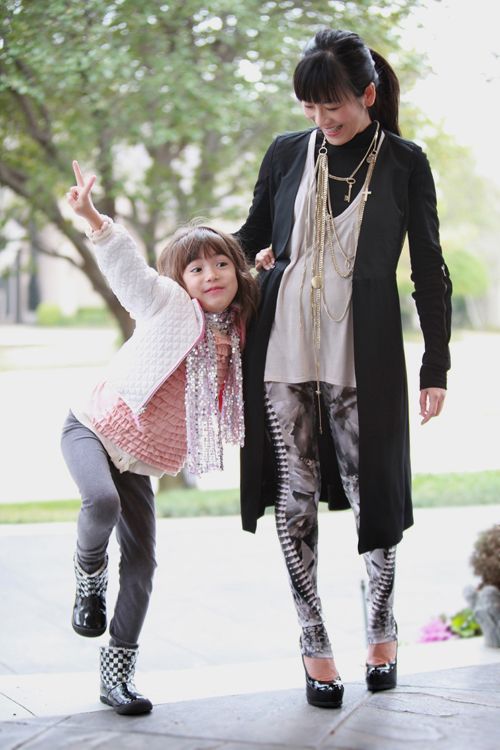 I can't believe it! Valentine's day is this weekend. The smell of chocolate is in the air and the feeling of love… Are you ready? Are you excited? and what is your plan? This year, Chinese New Year happens also the same day. It's exciting to celebrate Chinese new year with my parents in Dallas ( Vietnamese, we celebrate new year the same day as Chinese, we also use Luna calendar). Therefore, I skip NYFW this time and I can't wait to see the first NYFW photos 😉
Wearing: Club Monaco turtle neck top and tank, Rick Owens dress/jacket, Alexander McQueen leggings, Givenchy necklace, YsL pumps.
Thank you
Elaine
for The You Made The Camera Dance Blog Award. Sweet!!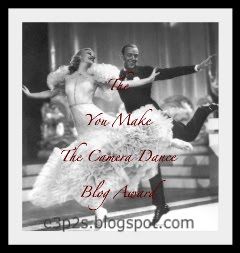 Thank you everyone for visiting and comment! Wishing you all a wonderful day!!
Big hugs…Hanh 😉