Before I went to Cancun, I bought this Forever 21 jumpsuit which comes with the belt and packed along with me. This jumpsuit has become my favorite outfit on the trip. I've got so many compliments from it and I styled it with many different looks.
Worn with F21 plaid shirt, and I belted the shirt with a Jcrew gold shimmer belt to give it a fancier look and a touch of the unexpected.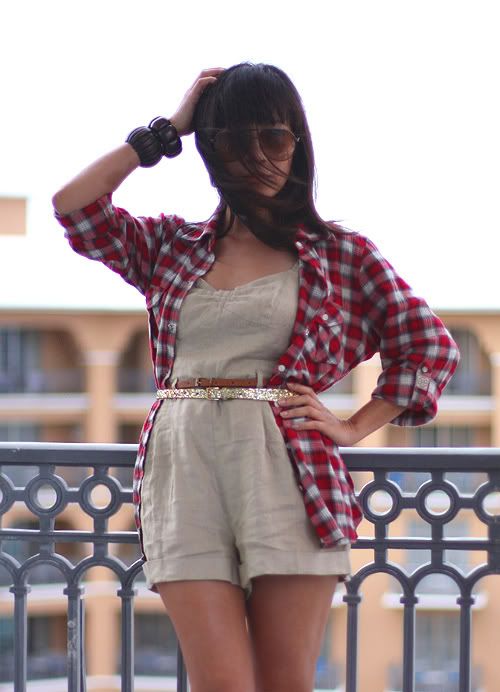 I paired the outfit with my new Ann D spring 2010 boots. The power of Ann D design is striking, strong and serious. It's an urban chic look, but I wanted to make the boots suitable for the beach, giving it a tropical feel.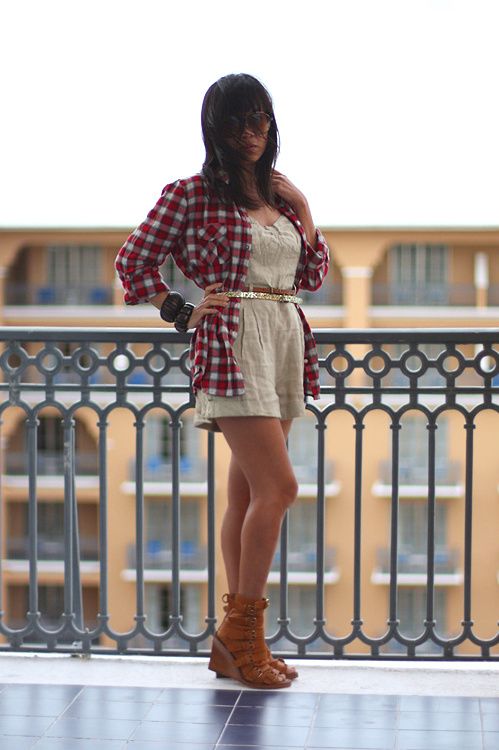 Wooden cuffs from Target, Gucci sunnies.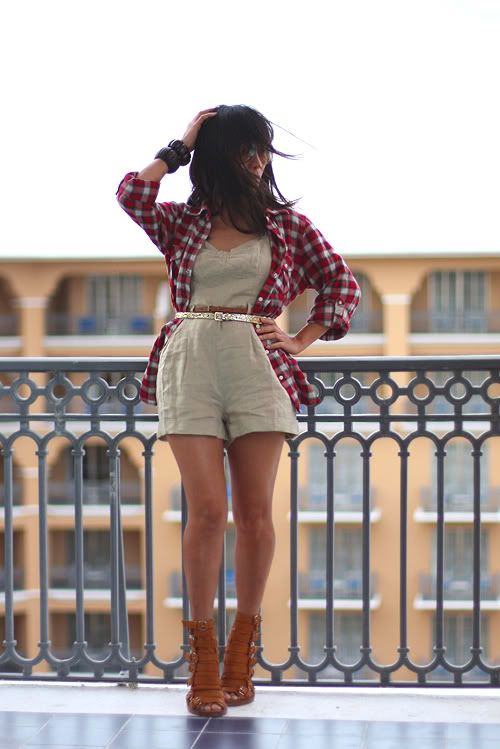 Let's give it a little casual, relaxing look by taking off the Jcrew belt and loosening the F21 plaid shirt.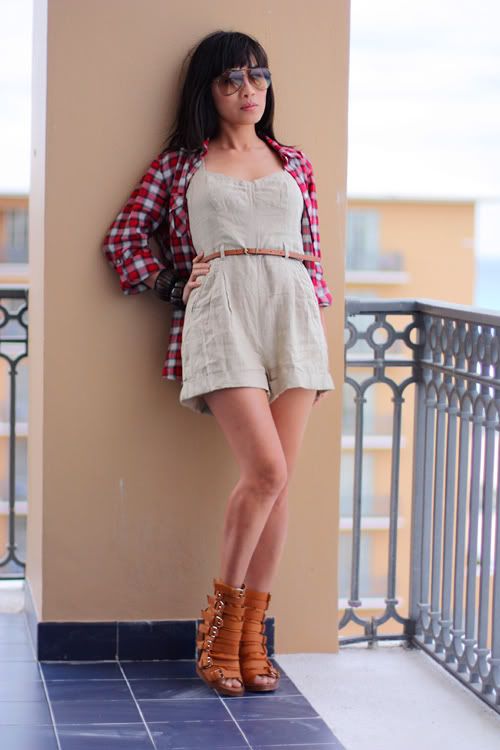 Wore the F21 jumpsuit with a Target scarf, and F21 necklace. The Ann D boots were actually practical, being versatile on the trip (talk about packing lightly for travel, I just brought along the Ann D boots, one pair of Prada sandals and Jcrew flip flops)
Again adding a Jcrew gold shimmer belt for fun. Target bag and scarf as a headscarf.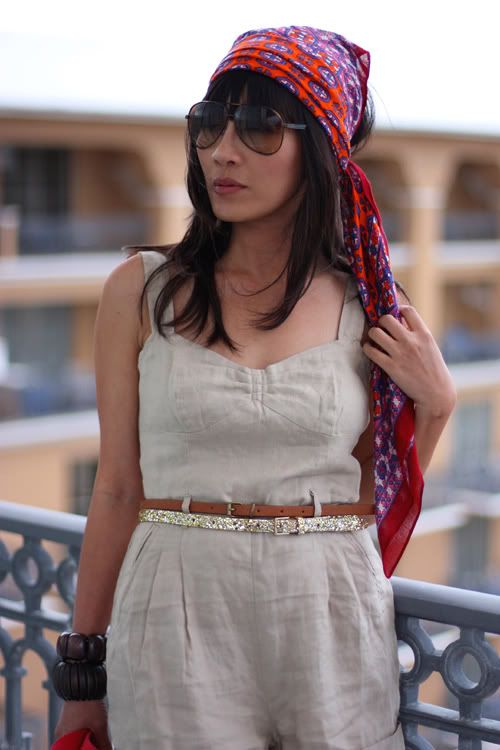 See you all in Dallas! Wishing everyone a fabulous weekend!!!
Thank you so much for your support!!!
Kisses…Hanh 😉