Hi everyone,Are you ready for spring? I know some of you who have lived thru a long, cold winter are tired of the cold and want to say goodbye to it. Dallas's winter is not bad. To be honest, I'm still enjoying wearing my jacket, fur, gloves… and not ready to say goodbye to it. Although, I'm excited for the arrival of spring and can't wait to see the fashion trends.
I told myself to slow down on my shoe collection. It's easy to say, but not easy to do. Instead, I've managed to put "the pedal to the metal." Shoes are like candy to me! I'm still waiting for more pairs to come in. Crazy!!!
Wore this outfit for a lunch date with my friend Nini
today. It was a great date! good chat! really fun.
My very first Rick Owens jacket, Ann D shirt dress, new Ann D boots, and Target pink scarf.
Eddie Bruno necklace.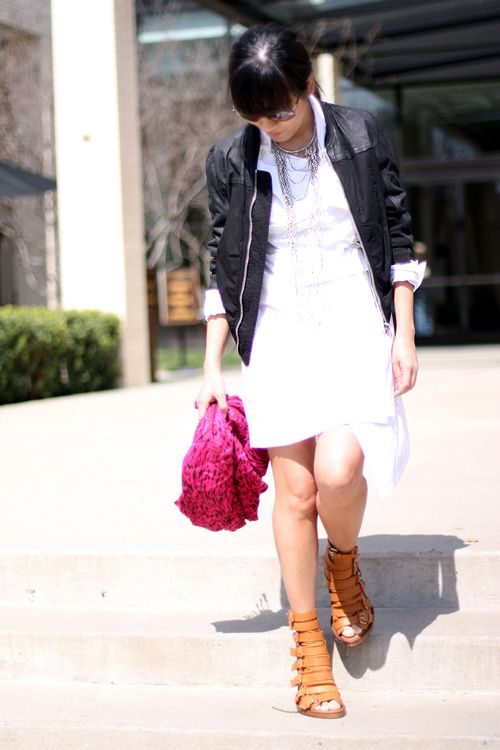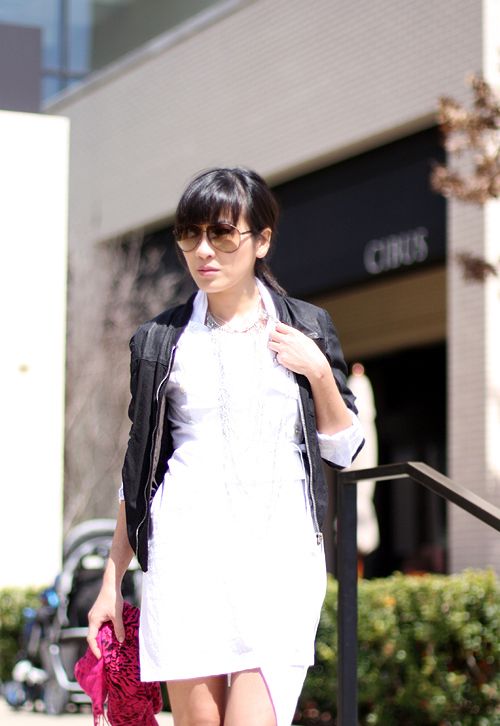 My new Ann D boots-spring 2010. Love them!
Alexander Wang leopard wedge-spring 2010. I love the pattern combination.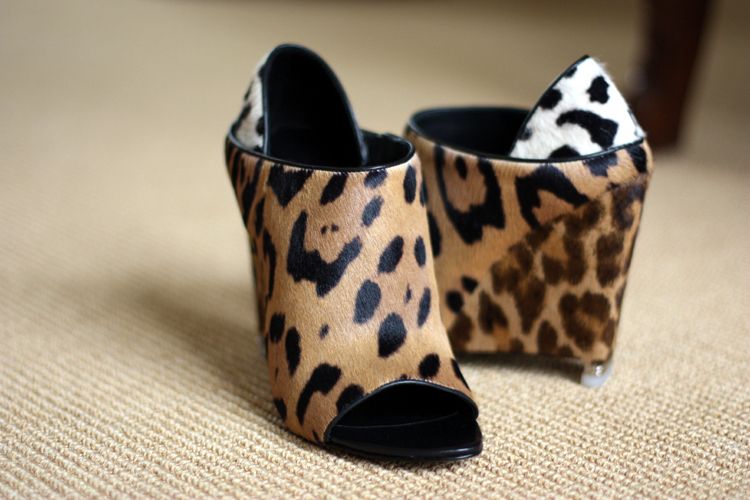 Thank you so much for supporting my blog and your vote! Please, don't forget to vote for your favorite contestant " Fashion blog world's inspiration" if you have not done it yet.
Have a wonderful day!!! kisses…Hanh 😉