Creamy.
I love my old silky, creamy Giambattista Valli for Moncler blouse, especially the puffy sleeves which made the statement. When I saw this Yigal skirt some time ago, I thought about the top; they would go perfectly together. Until now, I haven't had a chance to share with you this look, an elegantly soft-sophisticated-yet-chic look.
I love the beaded details at the skirt's waist. Cross bracelet from The Woods. Other cuffs from brand ???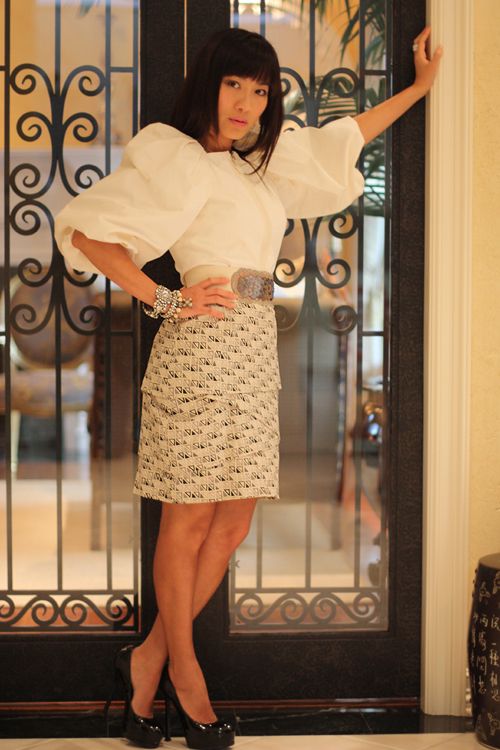 Tei Tei
If you ask me what is my all time favorite restaurant in Dallas, I have to say it's Tei Tei. It's a mixture of traditional and contemporary Japanese cuisine, and is billed as a Robata Bar. If you're looking for a restaurant that has a fair price, excellent service, fun/hip/chic environment, deliciously fresh food, Tei Tei is the perfect restaurant for you. You'll find many dishes that are casual and simple, such as the king crab legs or giant shrimp, which are simply grilled with a little salt. It's absolutely fresh, of the highest quality, and has a natural taste. They have incredibly fresh sushi and sashimi selections; my favorite is Spanish mackerel with deep fried its bone. Too many good things to say about this place. We love TeiTei and always have a delightful experience there..
Appetizer plate created by the chef to complement our glasses of Rose'.
I love the texture of ice-fish. It's kinda crunchy.
Slow braided cooked snail, my favorite. I love to try exotic food.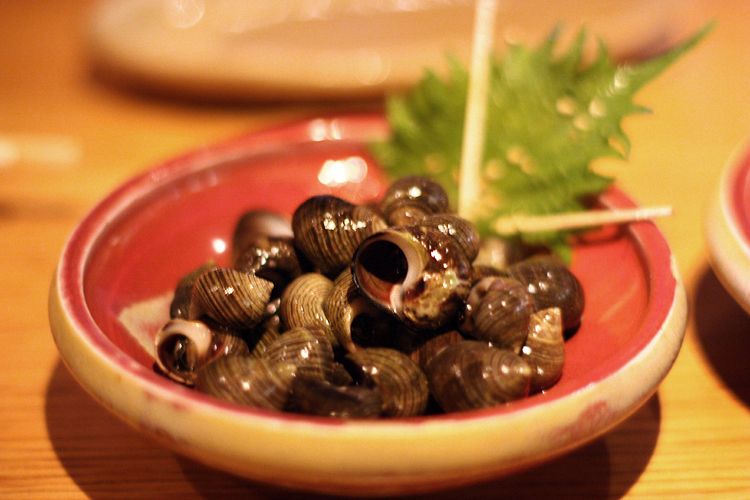 Fresh grilled big eye golden fish. This is just simply grilled because it's the high quality and freshness of the fish that's important. Naturally sweet, it melts in your mouth..yum!!
This is my hubby's favorite dish, scallops with sea urchin.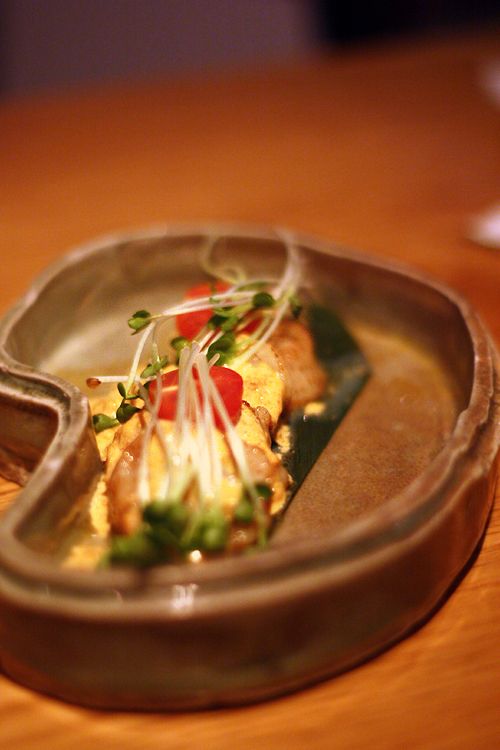 A glass of Merriman Pinot Rose, selling by the glass at the Tei Tei bar. It delightfully complements the food.
Rose' wine is just the perfect drink for the spring and summer. It's so sexy, chic and sophisticated. It's like a party in every glass. Ready to rock!!
Thank you so much for your support and comments!
Wish you all a happy Sunday!!!
Big hugs….Hanh 😉
Ps: TeiTei restaurant
2906 North Henderson Ave
(214) 828-2400