I had already mentioned about this restaurant, Maison de la Truffe, in the past post, a long time ago. But I'd like to do a post about it again. Because we love this restaurant and especially we love truffle. We accidentally knew about this restaurant by watching the show called Bizarre Foods on Travel channel. Maison de la Truffe is located in the prestigious, Place de la Madeleine, Paris. It has become a real gourmet institution and offers high quality truffles that are priced surprisingly fair, less expensive than in the US, at least in Dallas. If you like truffle, this is a place to go.
Scallop Carpaccio with lemon-flavored, black truffles. Chef's suggestions.
Shrimp green salad with white truffles.
Risotto with black truffles. My husband favorite dish.
Black truffle-flavored cream brulee. It's exotic!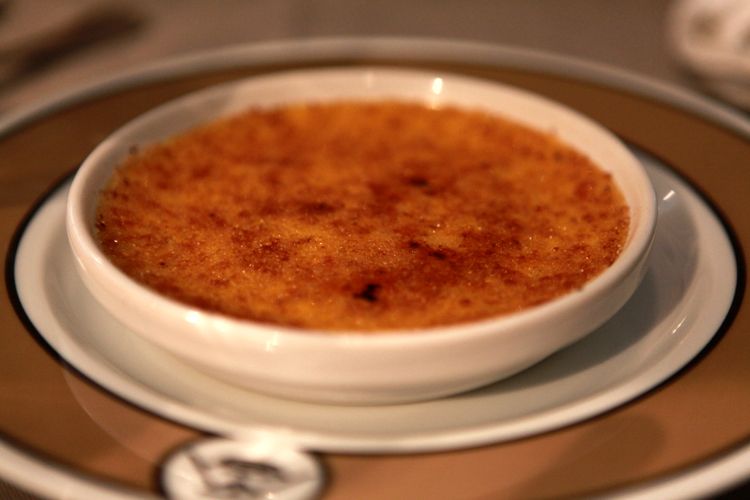 Warm chocolate cake with truffle-ice-cream.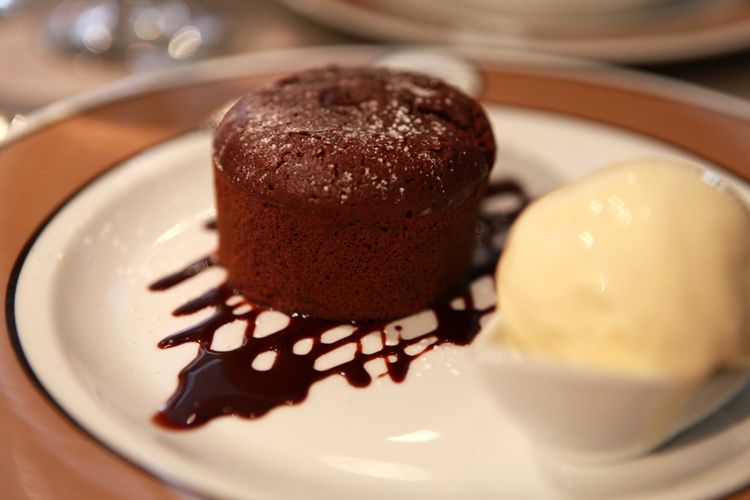 Another fun thing to do that we enjoyed in the Paris trip is tasting wine at Lavinia, located at 3 boulevard de la Madeleine, near the Maison de la Truffe. This is a machine that you serve yourself wine by inserting a card which you buy at the cashier. This is a fun way to taste wine. Unfortunately, it's illegal in the US, at least in Dallas, to serve yourself wine in public.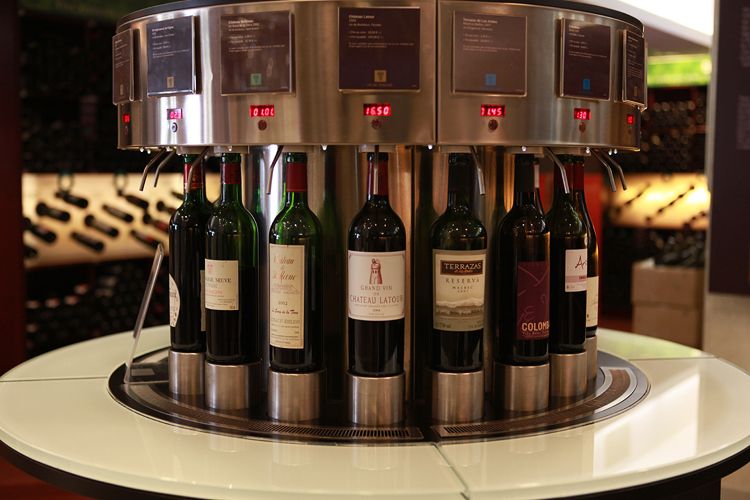 Aha…My husband tried to taste the Chateau Latour from Bordeaux.
When I saw Barbara Martelo wearing a spring fur coat from Isabel Marant in
Jakandjil
blog. I said "What an awesome fur coat! I wish to have it!" When I visited Isabel Marant boutique in Paris, I saw the coat and it's just so stunning in person. I was surprised it's not pricey for a fur coat (about the same price with a great pair of Gucci shoes). I have to say Isabel Marant clothing is very fairly priced compared with other designers.
In my shoe collection, these old Marni heels and Rick Owens wedges are the most comfy to walk in for hours. But I always have flats for back-up. The Rick Owens wedges are an exception, they're super comfy 100% like flats.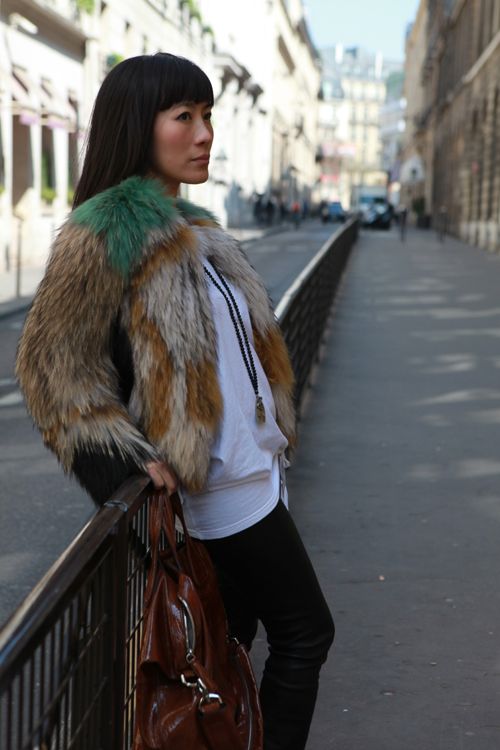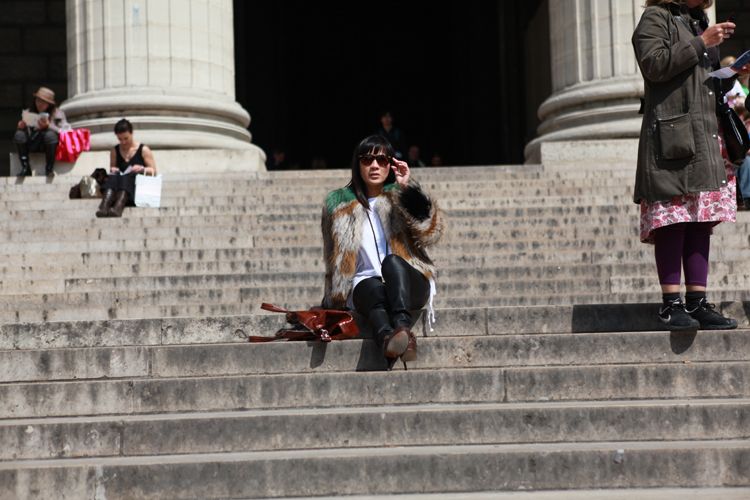 Thank you everyone for your comments!! Wishing you all a wonderful day!!
Big hugs…Hanh 😉