Paris is a city of lights, arts, fashion, architecture, history, design, shopping, partying, fine cuisine and luxury. Paris is the utmost definition of chic. There are so many things to do in Paris that even the most sophisticated and informed Parisian still discovers hidden treasures of this city day after day. I've never tired of Paris. In fact, I can't wait to go back with my kids this August to show them how wonderful Paris is. Excited!! Anyway, when we talk about Paris, we'll talk about visiting the Eiffel tower, Place Vendome, Le Concorde, Tuleries garden, Louvre museum and the Pompidou modern art museum. Shopping along the Rue St Honore' is absolutely fabulous, even just window shopping is just great. The neighborhood of St-Germain des Pres is charming. Notre-Dame cathedral is marvelously stunning. Just walking around Paris with your partner is already joyful and romantic. Every corner, you turn your head around to see beauty of the city. Oh, don't forget to take a boat cruise to see the city from the Seine river. It's just awesome!!
Eiffel Tower seen from the Seine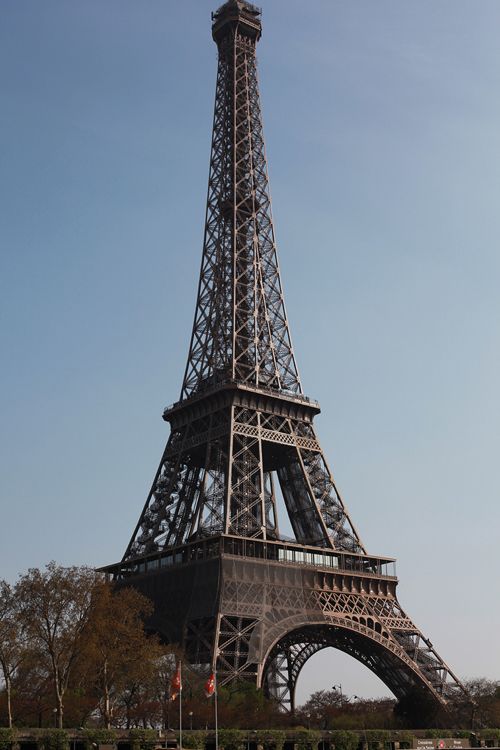 My favorite bridge in Paris.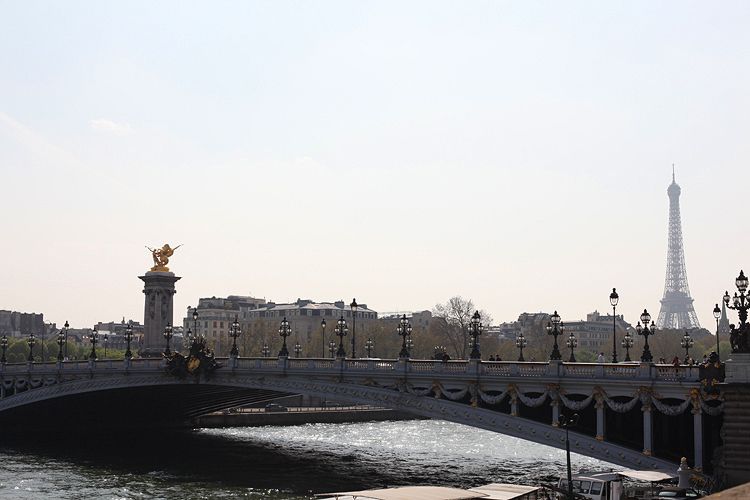 Do you see people seated in the right side of this picture? In fact, there are many people sitting along the Seine to get some sun with bikini on. They don't need to go to the beach.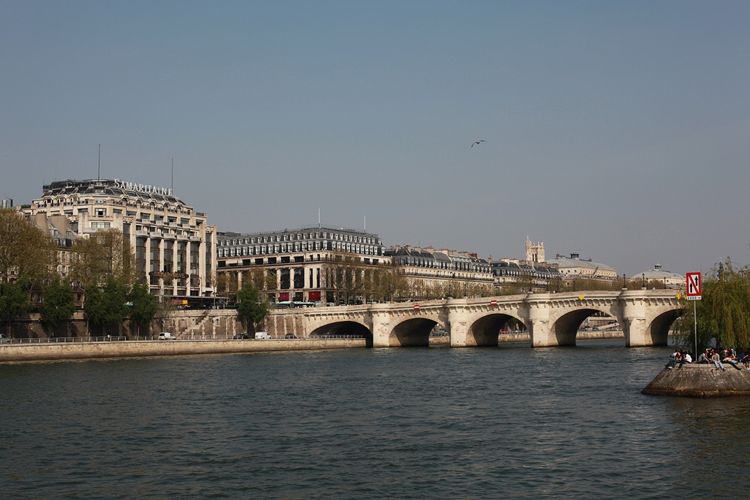 Notre-Dame seen from Seine river.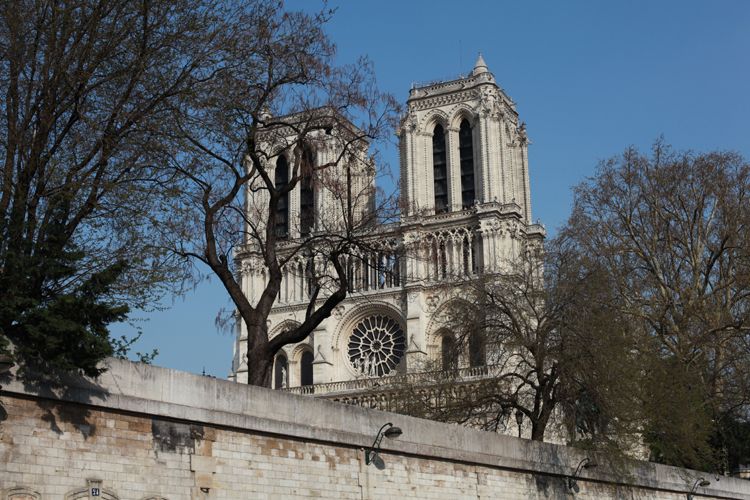 Louvre.
Louvre seen from Seine river.
Le Concorde.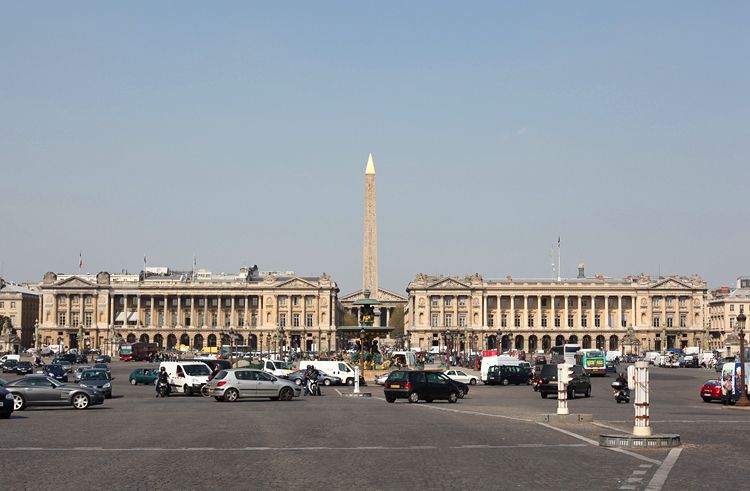 Fountain across Le Concorde.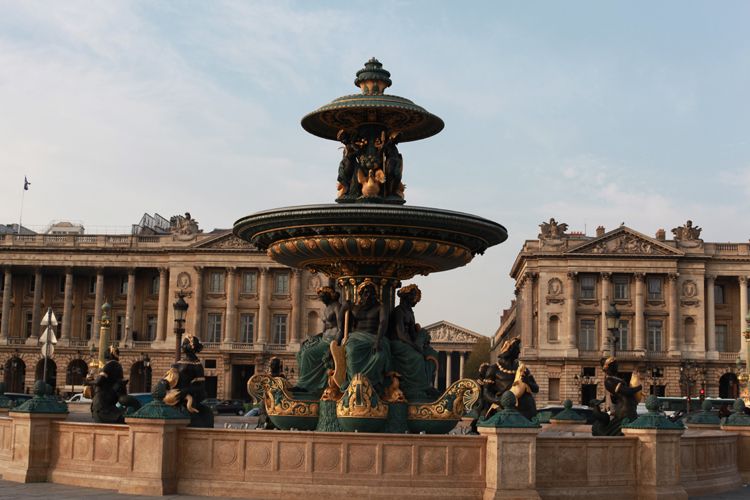 Place Vendome at night.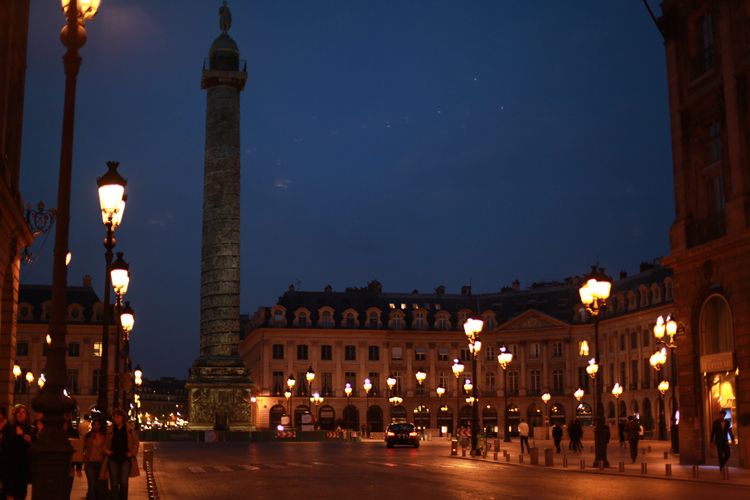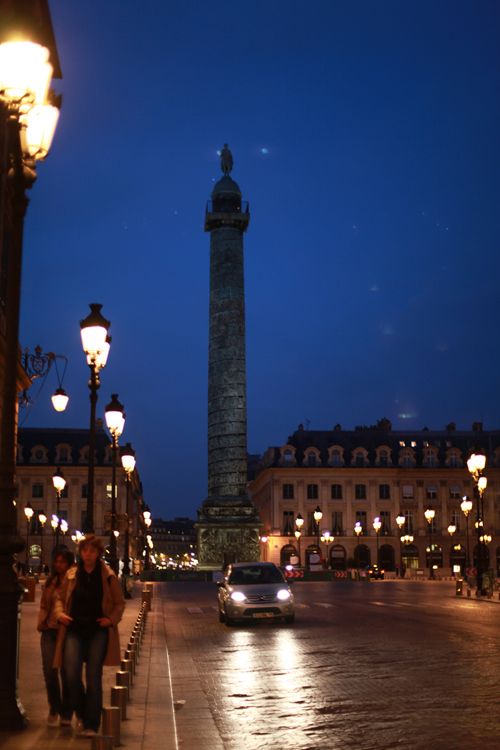 Rue de Rivoli.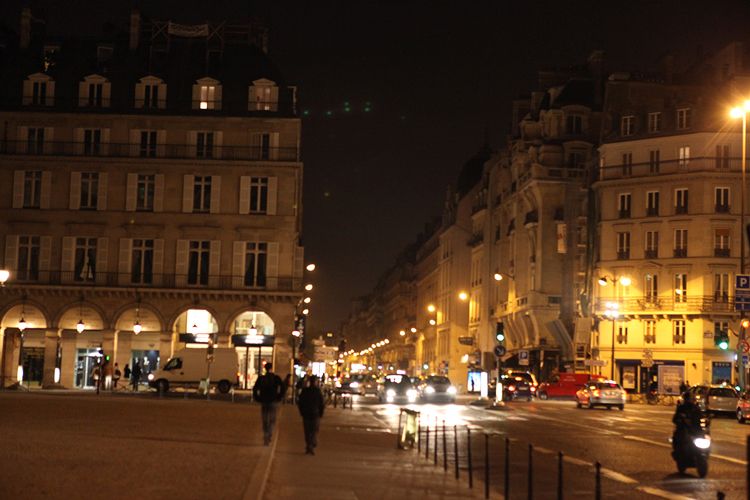 To me, every cathedral here is beautiful.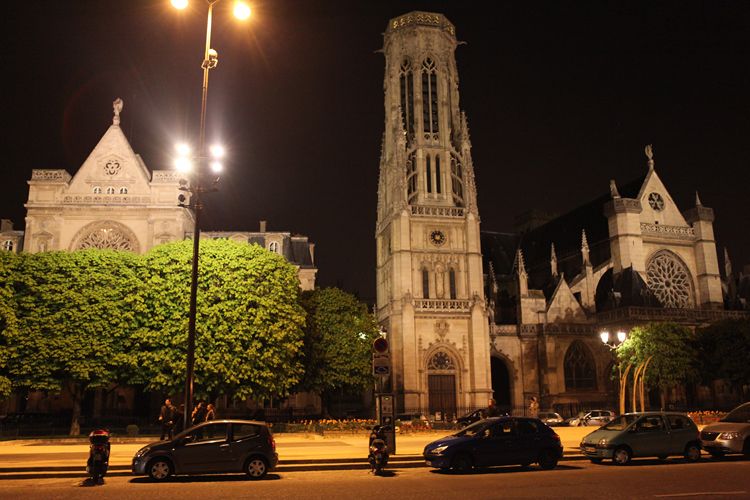 Walking around Paris at night is a fun thing to do. We actually love to take a walk at night, every time we're in this city. You feel like Paris belongs to you. It's just wonderful. You can't ask for a more romantic setting than this when you're walking with your loved one, hand in hand, around the Seine river, under Paris lights with the moon in April. It's truly magical!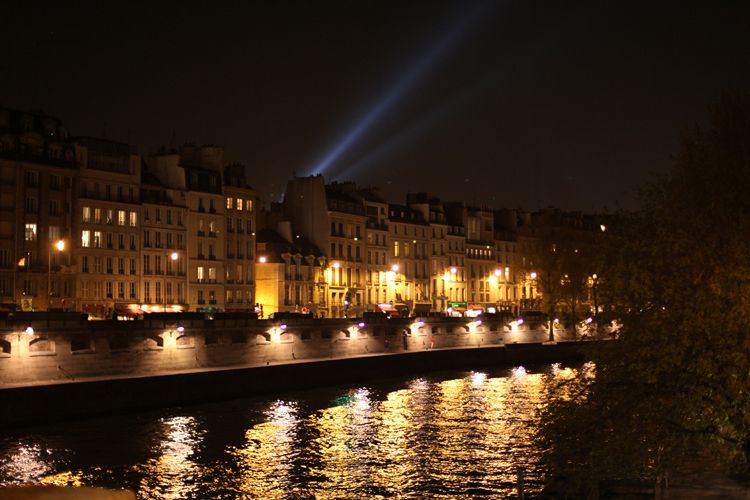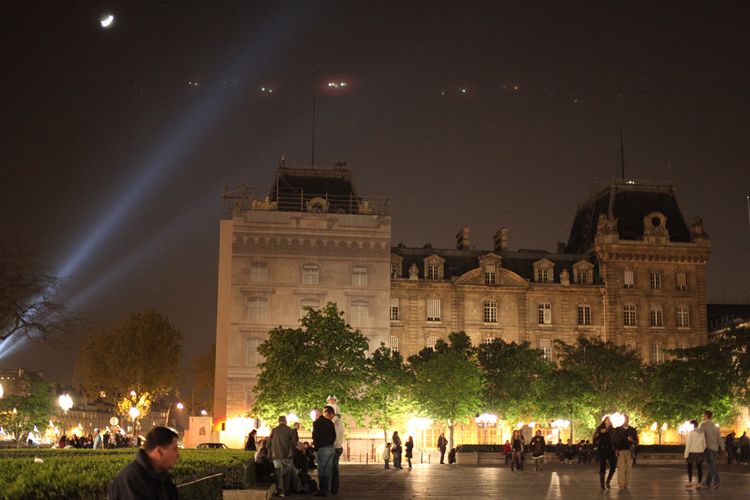 Notre-Dame at night.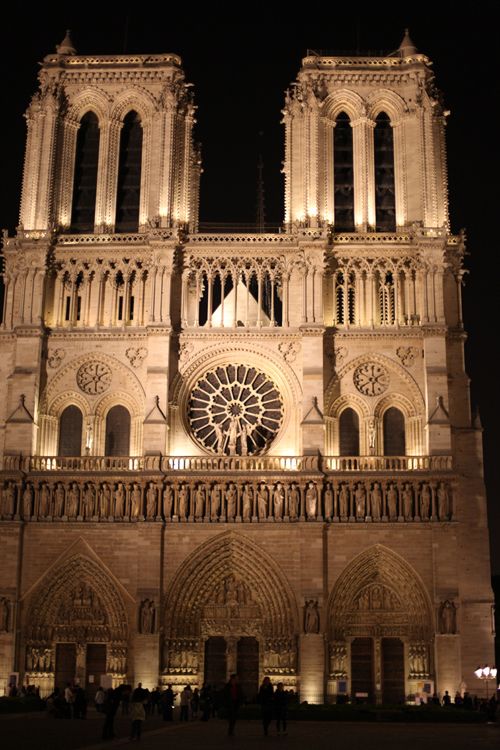 Street performers in front of Notre-Dame were very entertaining.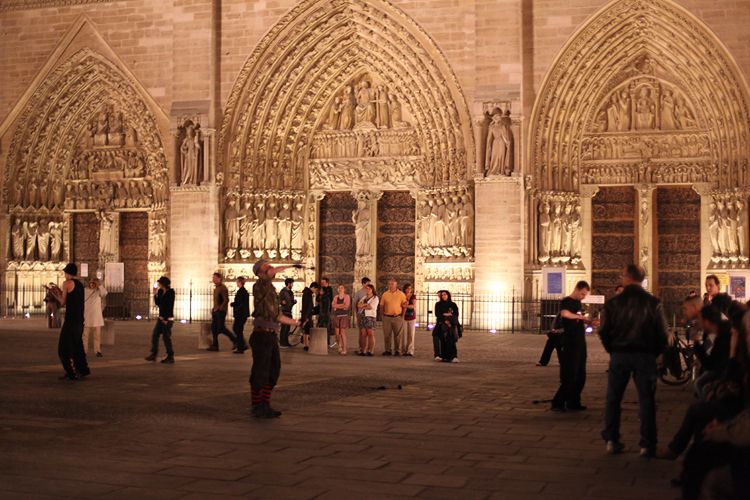 I have a crush on this classic, well-dressed French guy in the right side of this picture below. Oh!…wait a minute! He's actually my lovely husband…hehe…
Me, wearing my new Rick Owens top and Lanvin lucite sunglasses. Yes, I had flats with me for back-up.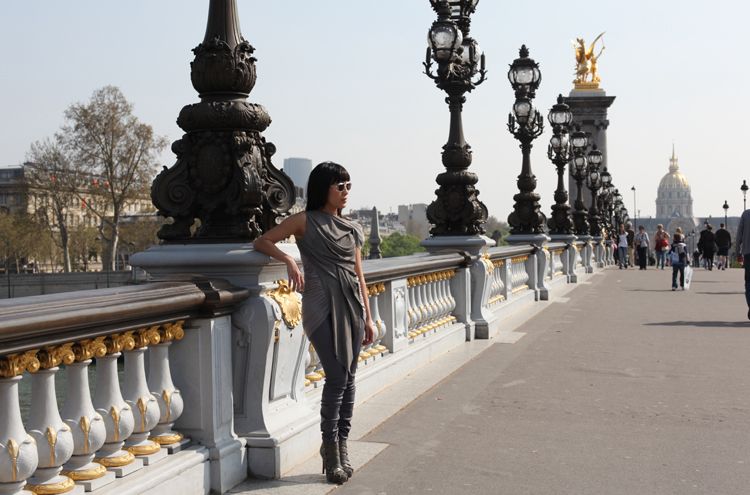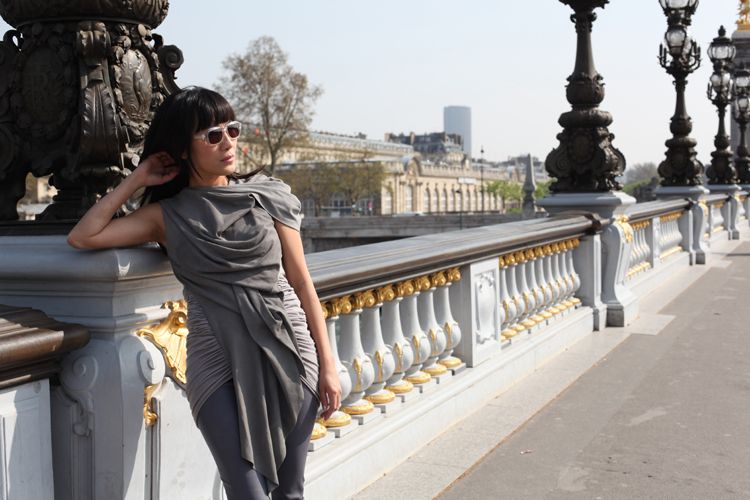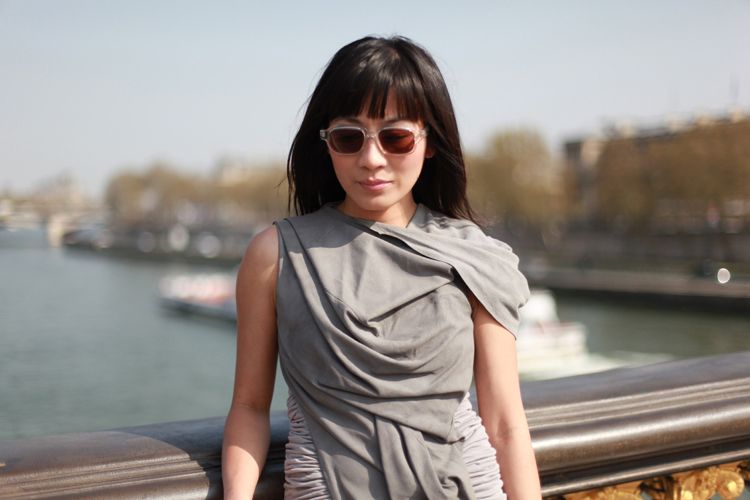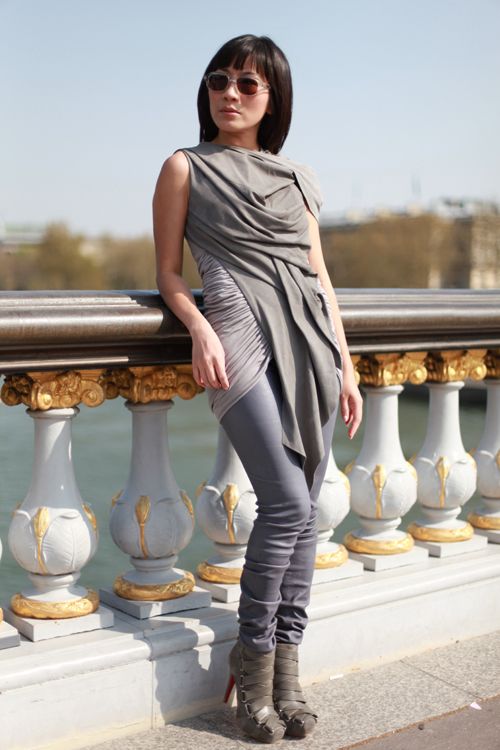 Thank you everyone for your continuing support!!
Wish you all a wonderful day!!
Kisses…Hanh 😉
Ps: for food in Paris, check out the restaurants that we visited on this trip,
click here
.