No School on Friday.
The kids had no school this past Friday. To take advantage of the short, beautiful spring weather in Dallas, we took the family for lunch at Who's Who Burgers in Highland Park Village. After lunch, we took a walk through the park in the neighborhood, and played in the playground for hours. We delightfully had a wonderful time.
We love to eat at Who's Who for a casual lunch. The outdoor seating by the fountain is fantastic in the spring. They offer a simple menu but gourmet choices. The
kobe
burger is about $10. It's a little bit pricey, but it ROCKS!! This burger basically melts in your mouth. yum!!. My kids are crazy about the fries!! super tasty. No one should complain about the price because you're sitting in a extravagant part of town. Something about being in Highland Park Village with nice cars and pretty stylish ladies makes this place awesome.
My big girl tried on her daddy's sunnies and enjoyed her burger.
We walked through the park.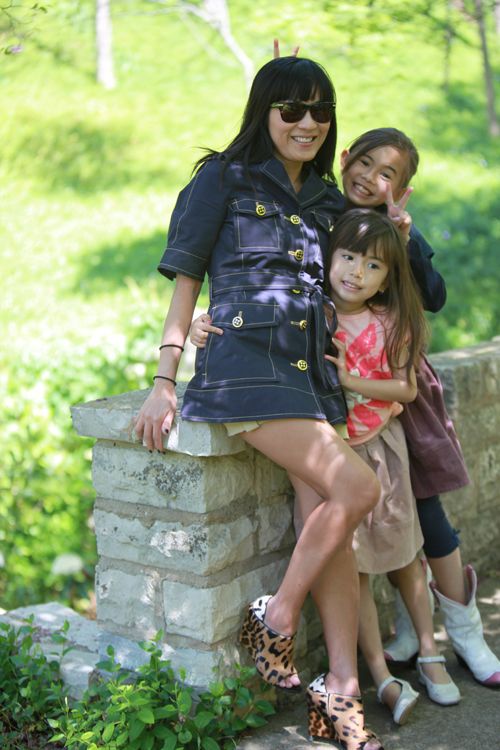 With my little one.
With my big girl. I brought my McQueen flats for back-up..
hehe
…
Enjoying swinging.
Two girls were on top of the monkey bars at the playground. Posing in
Crewcuts
clothing.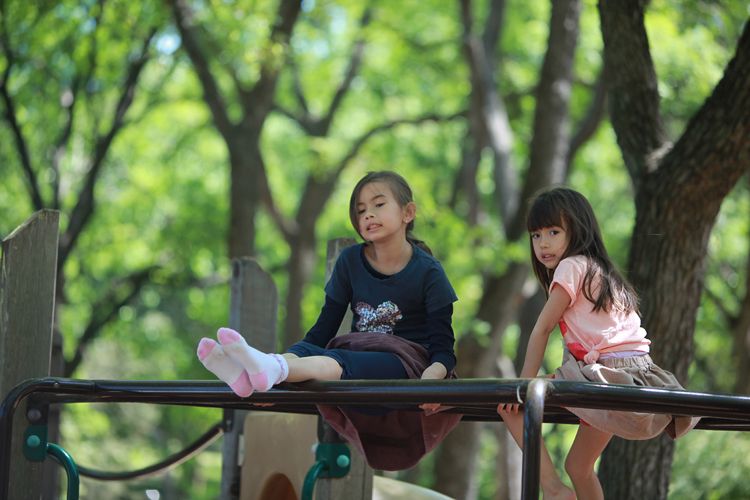 Playing tic
tac
toe.
Saturday Night Out
.
After my kid's ballet class in the morning, we took it easy for the rest of the day. Then, we were out for dinner at
Tei
Tei
Japanese restaurant. Yes, we love to dine there. I've had mention about this restaurant in the past post or you click
here
to see the review.
Lobster with
ponzu
sauce. Delicious!!
Pressed Toro sushi. Yum!!!
After dinner, we went to the park near by the neighborhood enjoying the sun still bright with nice breeze.
My big girl.
My little one.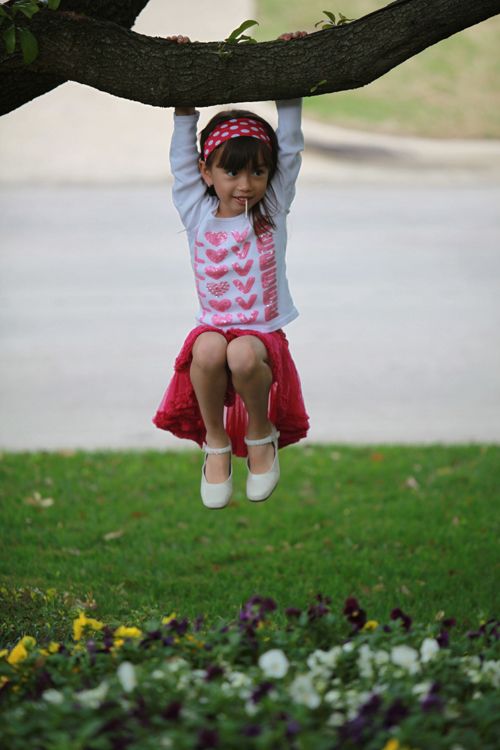 They enjoyed to climb on the big bear.
Pretty Japanese maple tree in the spring.
My Outfits On The Weekend.For lunch on Friday: worn my old Marc by Marc Jacobs top, F21 shorts, Alexander Wang wedges.
Saturday: worn CdG shrug, Club Monaco tank, Mcqueen leggings (if you take a closer look at the leggings, it has a butterfly print in the front and a roach print on the side), Gucci shoes.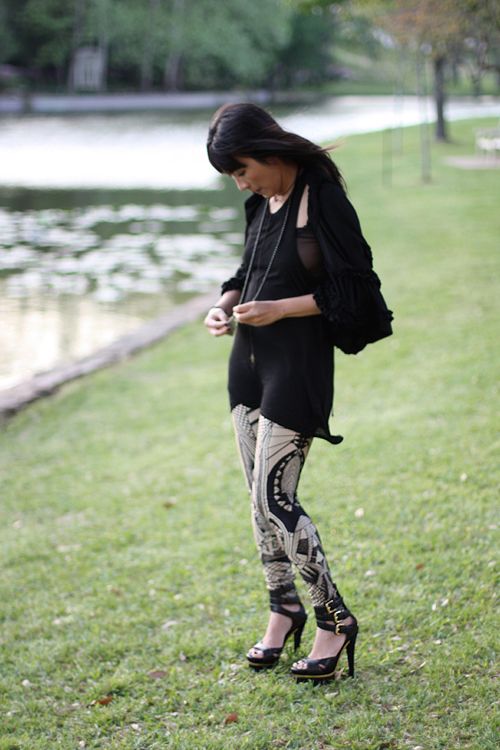 Thank you for your visiting!!!Wishing you all a wonderful day ahead!! Kisses…Hanh 😉