This Prada fall 2003 dress has became my spring dress because of its tulip prints. Since then, I've worn it every spring time when the tulips are blooming. I love it. It was a special gift from my hubby after we just had our second child.
Tulips are my favorite flowers for spring. Spring is a time of growth, renewal, of new life. Spring colors make me feel younger, delightfully happier. Yet, my birthday and our anniversary are in spring time 😉
Styled it with my old Aldo belt, Ann D boots, F21 bag.
Fallon necklace.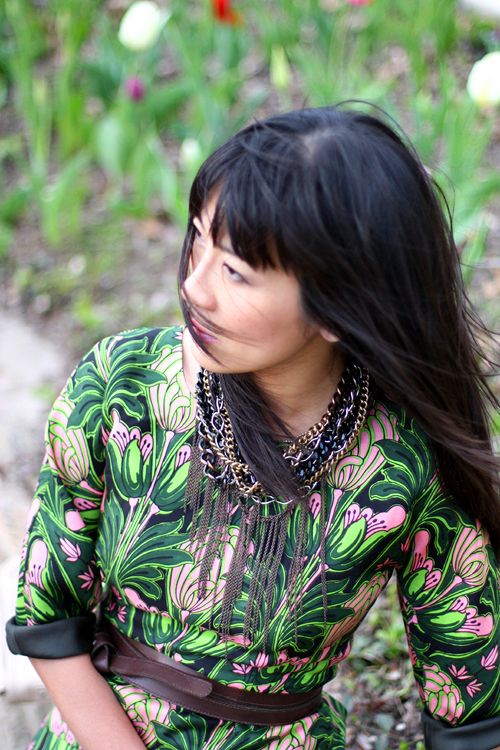 Thank you so much for visiting and comments!!
Wishing you all a lovely time with your family, friends, and loved ones this weekend!! Kisses…Hanh;-)